Graveyard Shift
'I Love You, Now Die' Is A Documentary About The Teen Who Texted Her Boyfriend To Kill Himself

In 2014, the media reported the suicide of Conrad Roy III, an 18-year-old who was allegedly badgered into taking his own life via text messages from his girlfriend Michelle Carter, 17. As the Michelle Carter case unfolded over the course of her 2017 trial for manslaughter, she was often characterized as an icy teen girl who took immense pleasure in pushing her long-distance boyfriend into ending his life. Ultimately, Carter was found guilty of involuntary manslaughter.
In July 2019, HBO released a documentary using footage from the only cameras allowed within the courtroom during the trial and the texts sent between Carter and Roy throughout their relationship. Filmmaker Erin Lee Carr's I Love You, Now Die takes a look at the story without the veil of media assumptions distorting the facts of the case. According to Carr and the communications between the two teenagers, a lot of information about both Carter and Roy got lost in the reporting of the case and the subsequent trial.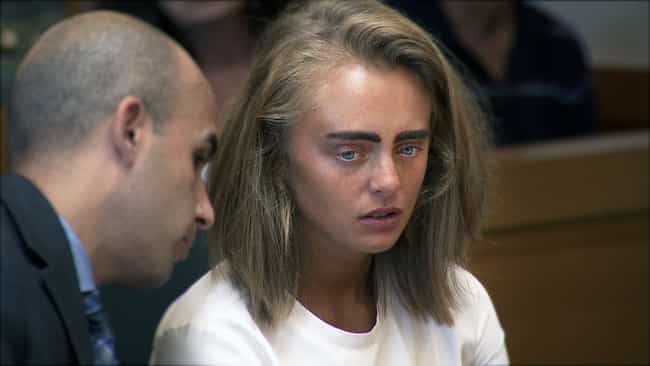 Carter Performed A 'Dry Run' Two Days Before The Incident
Presented by the prosecution as a test to gauge the reactions of others, Carter spent July 10, 2014, texting messages of concern and worry about Roy's whereabouts. Texts with friends Samantha Boardman and Lexie Eblan included questions about whether portable generators could produce enough carbon monoxide to kill a person. Carter also convinced the two girls that Roy was already missing and she believed him dead.
Meanwhile, Carter and Roy texted each other throughout the day, with her urging him to purchase a specific device to end his life via carbon monoxide poisoning. The machine they spoke about was ultimately used by Roy to commit suicide.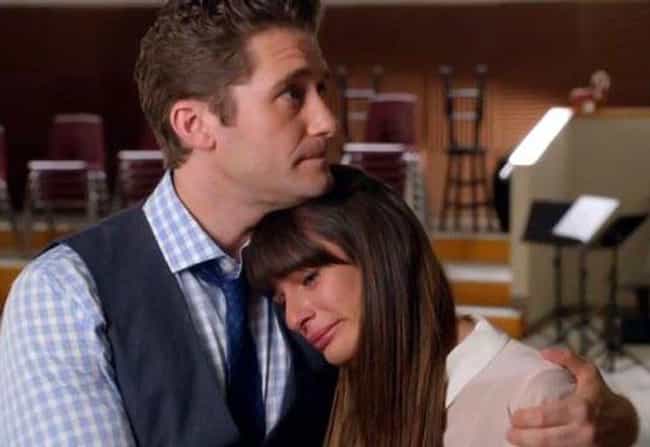 Carter Passed Off Quotes From Actress Lea Michele As Her Own
Carter latched on to the high school drama-musical television show Glee, especially the real-life death of star Cory Monteith and the reaction of his co-star and girlfriend Lea Michele. Many of Carter's interactions with Roy and her friends included direct quotes from the television show.
After Roy's untimely end, Carter texted a line from Michele's interview with Ellen DeGeneres in regards to Monteith, passing it off as her own words about her long-distance beau: "He was the greatest man I ever knew and I literally lived every day feeling like the luckiest girl in the world."
The prosecution for the Commonwealth of Massachusetts used Carter's obsession with Glee and Michele to paint a picture of a girl obsessed with finding attention and popularity from a tragedy.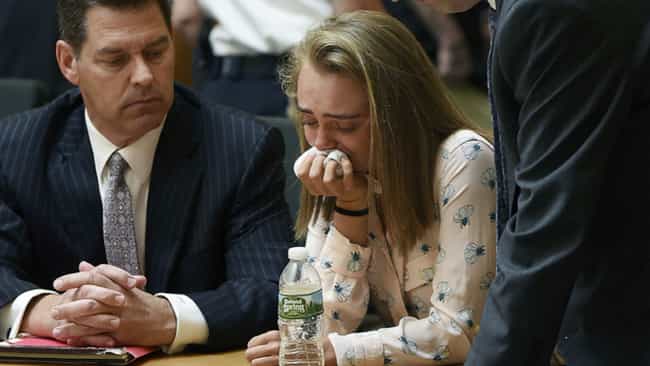 Carter Was On Antidepressants When The Incident Took Place
While some painted Carter as a purposely vindictive teen, others point to her own mental struggles as proof that both she and Roy got lost in a health system ill-equipped to treat their disorders. Carter struggled with body image and self-esteem, seeking treatment for anorexia in June 2014.
In the months leading up to Roy's death on July 13, 2014, Carter used Prozac and then Celexa to medicate her depression. Prosecutors argued that her mental issues served as another reason she pushed Roy to take his own life. Carter's family and other supporters believed side effects from the medicine may have played a role in her poor decision-making and insistence that Roy end his life.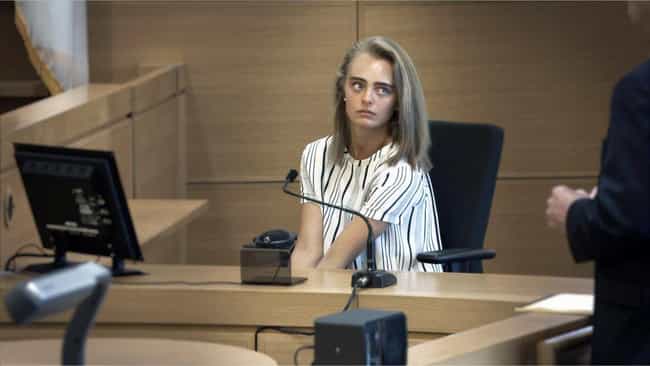 Carter's Friends Testified That She Is Essentially A Loner
Testimony provided by Carter's friends characterized her as a lonely girl looking for attention. Classmates found her to be odd and several female friends reportedly felt Carter became obsessed with them quickly.
Both Samantha Boardman and Lexie Eblan received texts from Carter in the days leading up to Roy's passing. Although the two girls were a part of what the prosecution dubbed a "dry run" - where Carter convinced them that Roy was already missing and possibly dead - while on the stand, they seemed indifferent about Carter. The two slept over at Carter's house the week of Roy's death but testified that they never really interacted much.