Celebrities
The Rise, Fall, And Return Of Mickey Rourke's Face

May 12, 2017
438.6k views
13 items
Hollywood is always looking for the next rising star among the hottest male celebrities, someone handsome and brooding with a dark, mysterious undercurrent. For a few years, it looked like Mickey Rourke might assume this mantle. After Body Heat and Diner, his chiseled face, terrific hair, and slightly mumbling line readings all pointed to "It Boy" status.
But then something happened. Actually, many bad things happened. "Mickey Rourke Plastic Surgery" appeared in more headlines than his actual acting work. Then there was the boxing, the drugs, more bad movies, the Chihuahua addiction, and dating Courtney Love. And the handsome Rourke gave way to - well, let's just call him a less handsome Rourke. His acting followed suit, as working with A-list directors gave way to appearing in Z-list films.
Then something even more unexpected happened. Mickey Rourke's face made a huge comeback. While not exactly in line with its former glory, Rourke's face went from being the look of a "cautionary tale" to the posterboy for a "weathered character." Hollywood loves second and third acts - just ask Jackie Earle Haley. And if you stick around in the entertainment industry long enough, you begin to get the respect of an elder statesman simply by still being alive. Just ask Bon Jovi.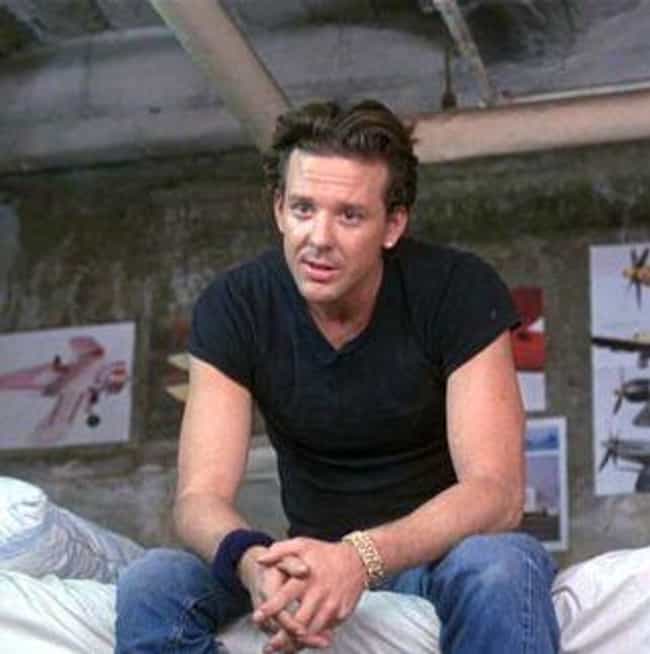 Rourke almost out-sexied Kathleen Turner in Lawrence Kasdan's modern film noir classic. Rourke plays the world's sexiest arsonist who cautions William Hurt's Ned that when you play with fire, you might get burned. He's not in the movie for a lot of scenes, but Rourke put Hollywood on notice with that handsome, rugged face.
Released: 1981
Directed by: Lawrence Kasdan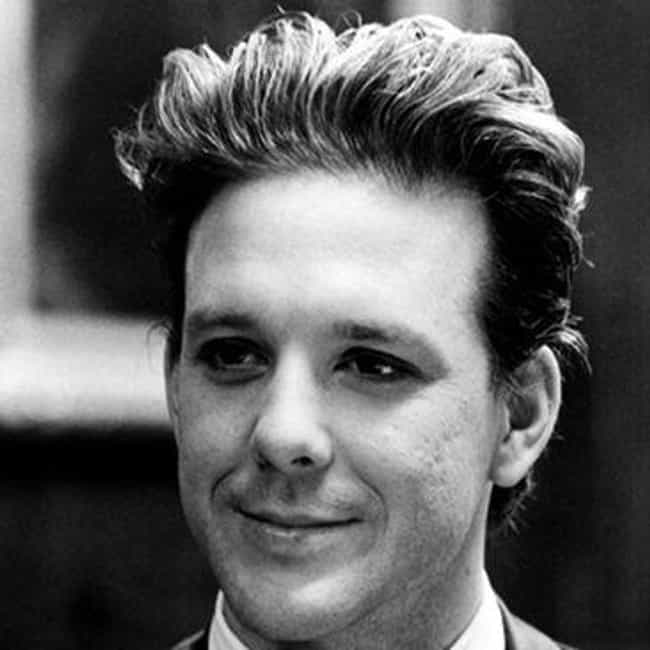 Barry Levinson's beautiful coming-of-age drama set the table for everything from Seinfeld to Tarantino. The film basically started the Six Degrees of Kevin Bacon game, with Paul Reiser, Daniel Stern, Tim Daly, Mr. Bacon himself, and Steve Guttenberg starring as a nice group of Jewish man-boys in 1950s Baltimore.
You might wonder why the decidedly goyish, Elvis-loving Rourke would hang out with this group of nebbishes (maybe he cheated off all of them in school). But he brings the rock, the roll, and more than a little bit of danger to Levinson's film. He's so charming that you quickly forgive him for almost seducing his best friend's wife (Ellen Barkin). In his defense, if you saw that face every morning in the mirror, your morality scale might go out of order too.
Released: 1982
Directed by: Barry Levinson
Going the Brad Pitt route of fighting his own good looks, Mickey Rourke plays the partially deaf and colorblind Motorcycle Boy (actual character name) in Francis Ford Coppola's adaptation of Rumble Fish. It's a role that highlights Rourke's weirdness while still cementing his potential as a movie star.
Released: 1983
Directed by: Francis Ford Coppola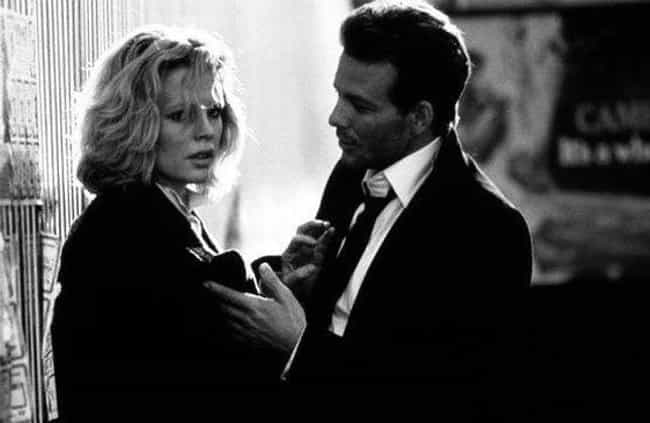 If Rumble Fish was an attempt to not play the romantic leading man, 9 1/2 Weeks swung Rourke the other direction by completely focusing on his sex appeal. This movie is when Mickey Rourke and Kim Basinger are at their hottest.
Director Adrian Lyne's fetish for a color palette of only black, white, and gray brings out the steaminess. 9 1/2 Weeks is like a slightly smarter version of Fifty Shades of Grey (then again, even a broken vibrator is slightly smarter than Fifty Shade of Grey). Back in the day, one would appear only slightly sleazy when renting this film and could defend the choice by saying, "I loved him in Diner."
Released: 1986
Directed by: Adrian Lyne