Reality TV
Mike Fleiss Is Behind All Of Your Favorite Reality Shows
If Bachelor Nation had a king, it would be Mike Fleiss, creator and executive producer of ABC's matchmaking juggernauts The Bachelor, The Bachelorette, and Bachelor in Paradise. But while current and former Bachelor and Bachelorette contestants have earned most of the media attention, Fleiss has made enough waves in his personal and professional life to rack up serious press as well.
Learn more about the shows created by Mike Fleiss - some forgettable, many controversial - as well as things you never knew about the reality TV mogul. It shouldn't come as a shock that the man who has created some of the (allegedly) most dramatic shows in television history has some personal drama, too.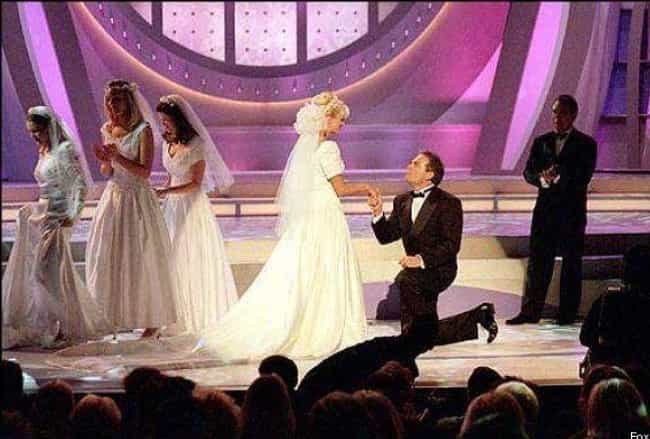 His First Foray Into Romantic Reality TV Was 'Who Wants To Marry A Multi-Millionaire?'
When the first season of The Bachelor premiered on ABC in 2002, it was hardly Fleiss's first rodeo. His first attempt to crack the romantic reality television genre was Who Wants to Marry a Multi-Millionaire?, a one-night, two-hour pageant-style program airing on Fox in 2000.
"He was able to pick the girl that he wanted and marry her live on stage," Fleiss told HuffPost of the show's premise. "We just wanted to heighten the notion of a girl marrying a guy sight unseen largely because he was wealthy."
If the idea of a couple falling madly in forever-love over several weeks on The Bachelor or The Bachelorette seems improbable, consider Fleiss reined in the timeline shock factor for those shows after Who Wants to Marry a Multi-Millionaire?.
"I realize that there was an irresponsible quality to it in that we were marrying off strangers essentially," Fleiss told HuffPost. "So, I said, 'How can I create a show that has the power of Multi-Millionaire, but [does] it in a more responsible, relatable romantic fashion?'" Thus, he created The Bachelor.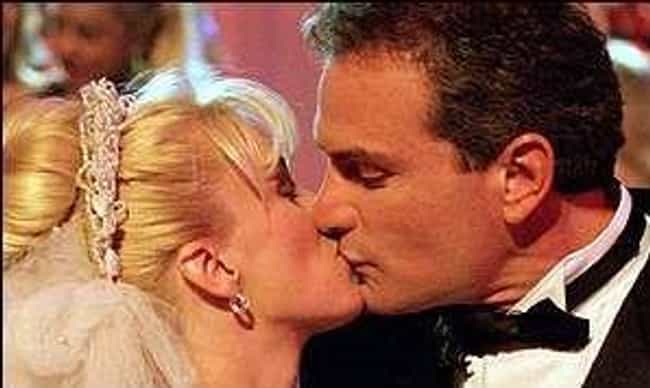 He Took 'The Bachelor' To ABC After A Reality TV Scandal
During the 2000 special Who Wants to Marry a Multi-Millionaire?, supposed multi-millionaire Rick Rockwell, visible only as a silhouette, evaluated various women to determine whom he would marry that same night. Reactions ranged from suspicion to revulsion, though 23 million people tuned in to watch.
According to HuffPost, Fleiss immediately took heat from the National Organization for Women for Multi-Millionaire, but this was nothing compared to the unfolding scandal after Rockwell had already married emergency room nurse Darva Conger.
Within a few days of the broadcast, The Smoking Gun revealed Rockwell's ex-fiancée had filed a restraining order against him on the grounds of domestic abuse. And far from a multi-millionaire real estate investor, Rockwell was a failed comic actor. Conger ultimately had the marriage annulled.
Fleiss credits this debacle as the origin of modern-day reality television's more stringent vetting systems. "A lot of people have thanked me for it because it was Multi-Millionaire that put them all in business," he told HuffPost.
Beyond this, the failed Fox show was also the beginning of Bachelor Nation. In the wake of the scandal, the producer tweaked the premise and sold it to ABC.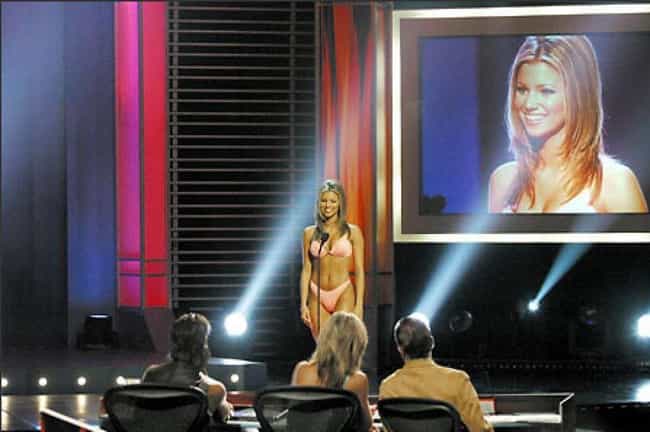 He Launched 'Are You Hot?' After 'The Bachelor' Premiered
In November 2002 - eight months after the first episode of The Bachelor aired - Fleiss and ABC announced a new reality TV concept. They billed Are You Hot? as a six-episode search for the sexiest people in America. The show capitalized on the internet's novelty and invited viewers to weigh in on the hotness of each contestant.
"Great looking participants and high stakes eliminations are the hallmarks of memorable reality television," Fleiss said. "This should be fun!"
Are You Hot? premiered on ABC in February 2003 and ran for a single season. In 2009, Fleiss told Reality TV World the show was "still the greatest television show of all time, in my opinion. That and the first three seasons of The Carol Burnett Show."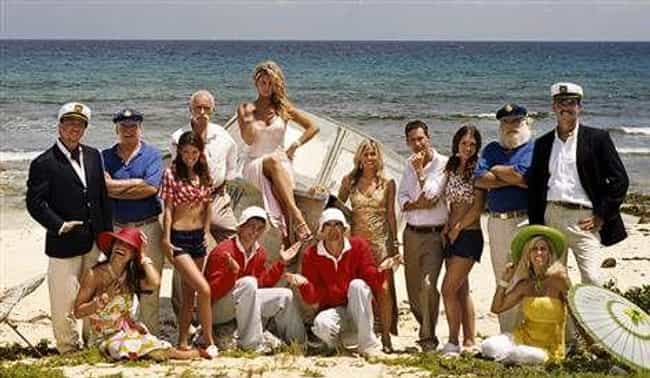 He's The Man Behind 'The Real Gilligan's Island'
In 2004, The Real Gilligan's Island premiered on TBS with Fleiss as executive producer. According to Variety, the show debuted during a slow period for The Bachelor. The show, a mash-up of Survivor and the original 1960s sitcom, featured contestants who looked and acted like the original TV show characters competing to stay on the island.
The Real Gilligan's Island lasted only two seasons. Variety reviewer Brian Lowry described it as little more than "a group of annoying people who, for much of the first two hours, sit around bickering."