TV

21 Interesting Facts You May Not Know About Mike Judge

397 votes
113 voters
10.9k views
21 items
Follow
List Rules Vote up the most interesting fun facts about King of the Hill and Silicon Valley creator Mike Judge.
Mike Judge has spent more than 30 years entertaining audiences with his films and TV shows. Between the crude weirdness of Beavis & Butt-Head, the homespun hilarity of King of the Hill, cult classics like Office Space and Idiocracy, or his hit comedy Silicon Valley, Judge is one of the most underrated media creators of his generation.
But who is Mike Judge? What can we learn from Mike Judge stories? You might be a fan of his work, but how much Mike Judge trivia do you really know? These 21 interesting Mike Judge facts just might teach you a thing or two.
This list compiles information gathered from bios, wikis, interviews, and other sources to bring you the most interesting factoids about the soft-spoken animator and director. Read on and rank what you think is the most interesting piece of trivia in the life of this Renaissance man.
He Caused TGI Fridays to Lose the Flair
Judge was surprised to find out that his film Office Space is the reason TGI Fridays no longer requires staff to wear buttons and flair. Four years after the film's debut, one of Judge's assistant directors went to a Fridays and found that chain lifted the need for flair because it was tired of customers making fun staff.
"One of my ADs asked once at the restaurant why their flair was missing and they said they removed it because of that movie Office Space. So, maybe I made the world a better place.," Judge said in an interview with Deadline.
Agree or disagree?
"Beavis and Butt-Head" Was Mentioned in a US Senate Hearing
In the early '90s, parents were concerned about the bad example set by and violent behavior shown on Beavis & Butt-Head. The Senate used the show as an example when discussing the regulation of television, with Senator Ernest F. Hollings arguing that broadcasters needed to eradicate offensive content like "Buffcoat & Beaver."
Agree or disagree?
Judge Has a Bachelor's Degree in Physics
Judge graduated with a Bachelor of Science in physics from the University of California, San Diego, in 1986. Judge credits his degree with helping him animate objects to scale, along with providing the mathematical and engineering know-how to competently write Silicon Valley.

Agree or disagree?
He Enlisted Stanford Mathematicians for a D*ck Joke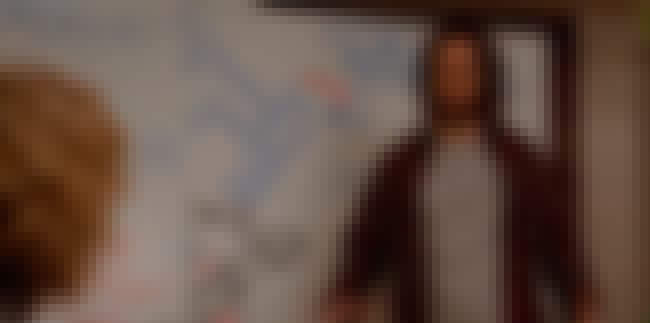 Judge wanted the math to be authentic in Silicon Valley, so he enlisted the help of Stanford University. Specifically, he needed mathematicians to make sure the math behind an elaborate d*ck joke was correct. The AV Club posted the 12-page paper explaining the "Optimal Tip-To-Tip Efficiency: A Model For Male Audience Stimulation" formula that was compiled by the show writers and mathematicians.

Agree or disagree?