Attractions

List of Minard Lafever Architecture

List of Minard Lafever buildings, listed alphabetically with photos when available. Most, if not all prominent Minard Lafever architecture appears on this list, including houses, churches and other structures where applicable. This list contains information like what city the structure can be found in, and when it was first opened to the public. If you want to find out even more about these famous Minard Lafever buildings you can click on the building names to get additional information.
The list you're viewing has a variety of buildings in it, like Old Whaler's Church and St. James' Church.
This list answers the questions, "What buildings did Minard Lafever design?" and "What do Minard Lafever structures look like?"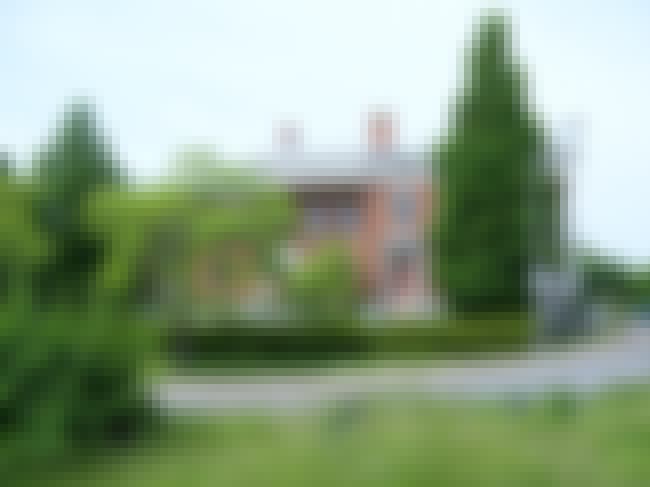 1
Campbell-Whittlesey House
The Campbell-Whittlesey House, also known as the Benjamin Campbell House, in Rochester, New York is an historic Greek Revival home, designed by architect Minard Lafever. It was built in 1836, and added to the National Register of Historic Places on February 18, 1971. Campbell was a flour miller, as were many of Rochester's first residents. The home featured parlors painted in a dozen different colors and furniture stenciled with gold. From 1939 until July 2010, the house served as a museum operated by the Landmark Society of Western New York. In February 2010, the Society announced plans to sell the house to private interests, saying it would close as a museum by July 1. The Landmark Society ...more on Wikipedia
City/Town: New York, USA
Opened: Jan 01 1835
Architect: Minard Lafever
Created By: Minard Lafever
2
Church of the Holy Apostles
The Church of the Holy Apostles is an Episcopal parish located at 296 Ninth Avenue at 28th Street in the Chelsea neighborhood of Manhattan, New York City. Its historic church building was built from 1845 to 1848, and was designed by the noted New York architect Minard Lafever. The geometric stained-glass windows were designed by William Jay Bolton. The building is a New York City landmark and on the National Register of Historic Places. ...more on Wikipedia
City/Town: New York, USA
Architect: Minard Lafever
Created By: Minard Lafever
Style: Renaissance architecture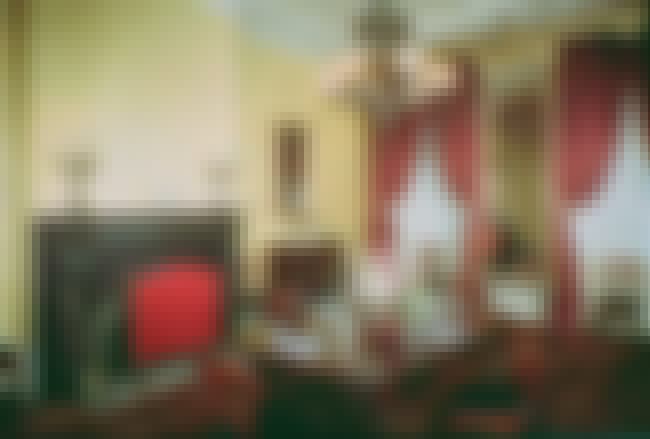 3
Merchant's House Museum
The Merchant's House Museum, known formerly as the Old Merchant's House and as the Seabury Tredwell House, is the only nineteenth-century family home in New York City preserved intact — both inside and out. Built "on spec" in 1832 by Joseph Brewster, a hatter by trade, it is located at 29 East Fourth Street, between Lafayette Street and the Bowery in Manhattan. It became a museum in 1936, founded by George Chapman, a cousin of the family who once lived there. Of note, the House was among the first 20 buildings designated in 1965 under the City's new landmarks law. It is the only historic house museum in the Greenwich Village/Soho/NoHo neighborhoods and celebrated 75 years as a museum in ...more on Wikipedia
City/Town: Manhattan, New York City, New York, USA
Opened: Jan 01 1832
Architect: Minard Lafever
Created By: Minard Lafever
Style: Greek Revival, Federal architecture
The Old Dutch Church, officially known as the First Reformed Protestant Dutch Church of Kingston, is located on Wall Street in Kingston, New York, United States. Formally organized in 1659, it is one of the oldest continuously existing congregations in the country. Its current building, the fifth, is an 1852 structure by Minard Lafever that was designated a National Historic Landmark in 2008, the only one in the city. The church's 225-foot steeple, a replacement for a taller but similar original that collapsed, makes it the tallest building in Kingston and a symbol of the city. Lafever's building was described by Calvert Vaux as "ideally perfect". It is unique among his work as his only ...more on Wikipedia
Opened: Jan 01 1852
Architect: Minard Lafever
Created By: Minard Lafever