Tattoos
30 People Who Actually Got a Minion Tattoo

10.9k votes
1.6k voters
333.5k views
28 items
List Rules Vote up your favorite minion tattoo
Whether or not you've ever actually seen one of the Despicable Me movies, chances are you've seen one of these cute, yellow blobs around. For those who aren't familiar, these overall-clad creatures are called "Minions," and they're more or less the most adorable henchmen of all time. Though they started their careers in the background of the Despicable Me franchise, their wacky antics stole the show, and landed them a movie of their own. Not only have these little yellow dudes picked up quite a fan base on their way to the top, they've even achieved ink immortality more times than you might think. These Minion tattoos are silly, funny, and sometimes, downright strange.
Though some of the Minion tattoos you'll see pictured here pretty much adhere to classic Minion lore, others get a bit more… creative. You'll see everything from Minions gone wild, to Minions who appear to have joined the cast of Breaking Bad, and everything in between.
Whether you're considering getting a minion tattoo yourself, or you're just looking for a good laugh, you've come to the right place! Vote up the wackiest Minion tattoo you find below, and let us know what you think in the comment section.
Catcalling Construction Worker Minion
This Cheeky Little Minion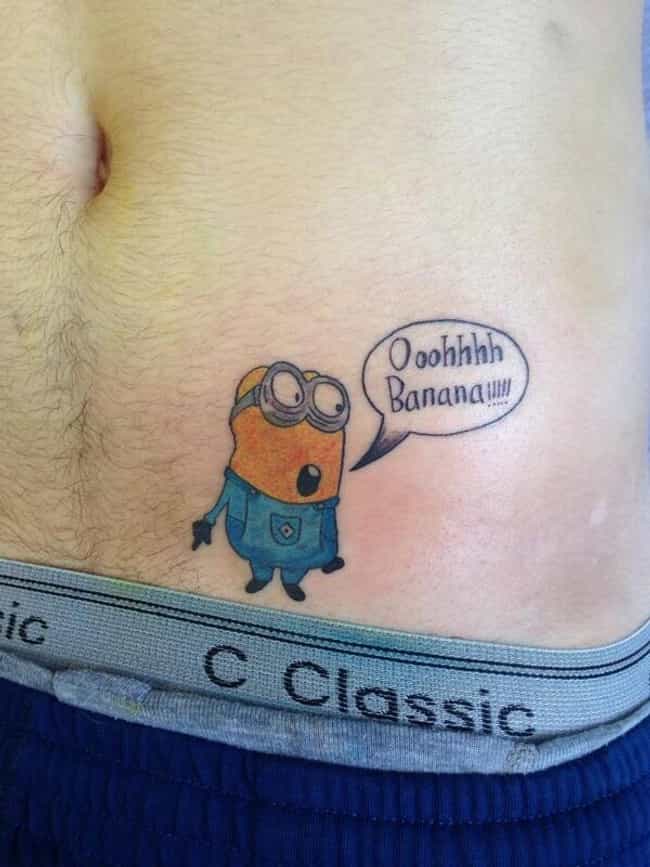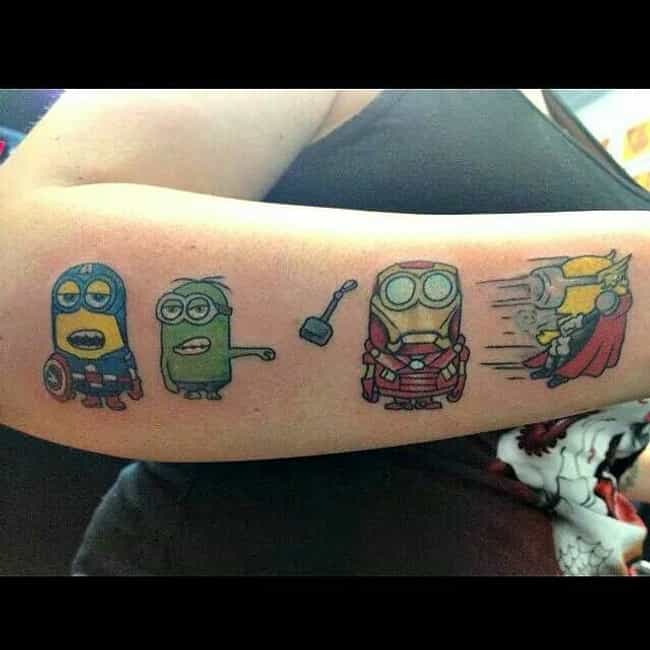 Oh, Just a Couple of Minions, Having a Good Laugh at Your Butt