Buildings/Attractions
List of Famous Minneapolis Buildings & Structures

Updated June 8, 2017
25.3k views
81 items
List of the famous landmarks that make up the Minneapolis skyline, listed alphabetically with photos when available. Minneapolis architectural landmarks as well as other major buildings, dwellings, and other structures in Minneapolis are included on this list. Information about these Minneapolis buildings is included on this list, such as when the building first opened and what architectural style it falls under. List includes both new buildings in Minneapolis and older historic landmarks.
This is a list that includes buildings like Walker Art Center and Swinford Townhouses and Apartments.
This list answers the question, "What are the most famous buildings in Minneapolis?"
This is a good reference for research into the historical architecture in Minneapolis. Famous architectural houses within the city of Minneapolis are included as well, sometimes by address, other times listed by the name of the original home owner.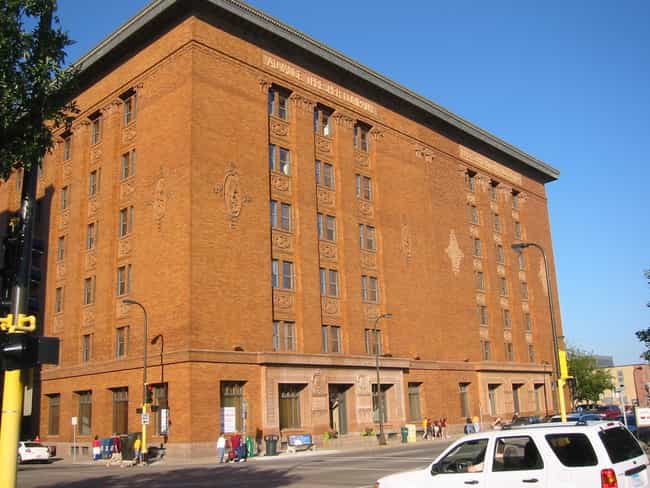 1
Advance Thresher/Emerson-Newton Implement Company
The Advance Thresher/Emerson-Newton Implement Company buildings in Minneapolis, Minnesota are a pair of buildings designed by Kees and Colburn. The two buildings are united under a common cornice and appear to be a single structure. However, the two buildings were actually built four years apart. The Advance Thresher Company building was built in 1900 and has six floors. The adjacent Emerson-Newton Plow Company building was built in 1904 and has seven floors. They are listed on the National Register of Historic Places. The architecture of the buildings was influenced by Louis Sullivan. They are ornamented with terra cotta details that are more Classical Revival in nature. The buildings were ...more on Wikipedia
City/Town: Minneapolis, Minnesota, USA
Opened: Jan 01 1900
Style: Late 19th and Early 20th Century American Movements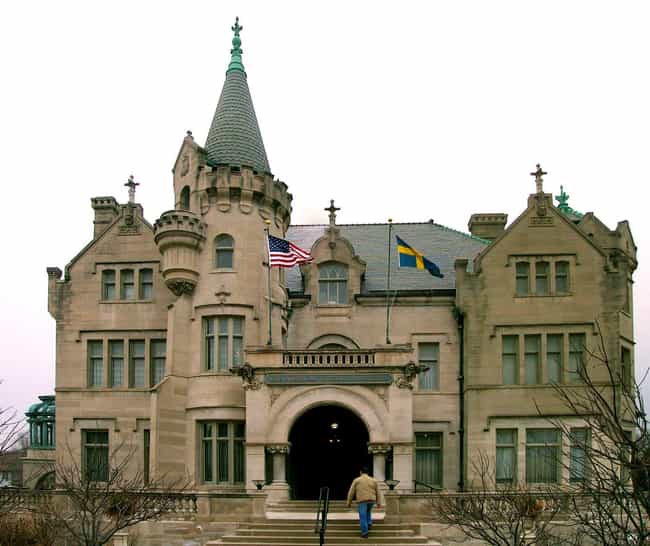 The American Swedish Institute is a vibrant museum and cultural center in the Phillips West neighborhood of Minneapolis, Minnesota, United States. The organization is dedicated to the preservation and study of the historic role Sweden and Americans of Swedish heritage have played in US culture and history. ...more on Wikipedia
City/Town: Minneapolis, Minnesota, USA
Opened: Jan 01 1903
Style: Renaissance architecture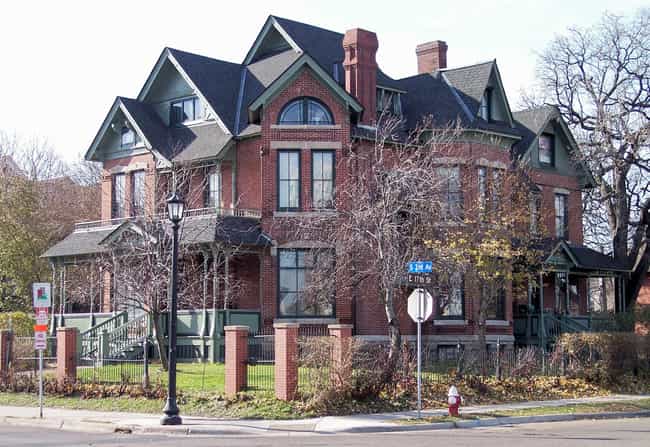 The Amos B. Coe House is home to the Minnesota African American History Museum and Cultural Center in Minneapolis, Minnesota, in the United States. It was built for a local real estate developer in 1884 in the Eastlake Style of Queen Anne architecture. A carriage house in the Shingle Style was added in 1886. The house is located at 1700 3rd Avenue South in the Stevens Square neighborhood of south Minneapolis. It was added to the National Register of Historic Places in 1984 for its architectural significance. ...more on Wikipedia
City/Town: Minneapolis, Minnesota, USA
Opened: Jan 01 1884
Style: Queen Anne Style architecture (Great Britain & Australia)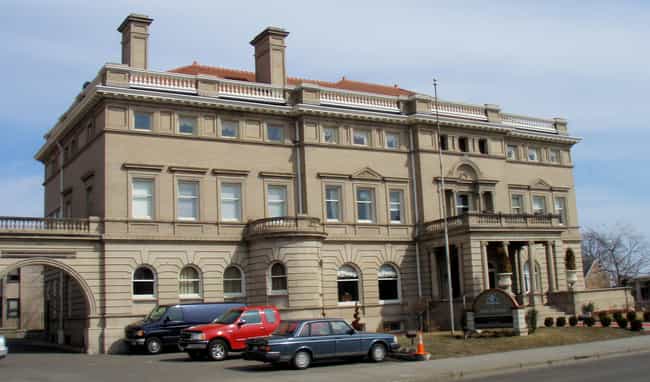 The Anne C. and Frank B. Semple House is a historic house in the Stevens Square/Loring Heights neighborhood of Minneapolis, Minnesota, United States. It is located on the same block as the George R. Newell House and the George W. and Nancy B. Van Dusen House. The house was listed on the National Register of Historic Places in 1998. The house was built in the Beaux-Arts architectural style, reflecting a shift in style toward the classicism of the Renaissance and away from Victorian ideals. Its first owner, Frank Semple, was a partner in Janney, Semple, and Co., a wholesale hardware firm. The entry on Franklin Avenue has a balustraded entry porch with Ionic columns, a detailed Palladian ...more on Wikipedia
City/Town: Minneapolis, Minnesota, USA
Opened: Jan 01 1901
Style: Renaissance architecture