Entertainment
Miss Sloane Movie Quotes

157 votes
109 voters
4.9k views
List Rules Vote for your favorite Miss Sloane movie quotes!
Miss Sloane movie quotes follow the action of the political thriller about a powerful lobbyist who takes on gun control. The film was directed by John Madden using a screenplay written by Johnathan Perera. Miss Sloane opened theatrically in the United States on December 9, 2016.
In Miss Sloane, the title character Elizabeth Sloane (Jessica Chastain) is a highly respected lobbyist in Washington, D.C. She's built a reputation of success through her dedication to the job and a proven history of winning her battles. So with a chip on her shoulder and her eyes on the prize, Elizabeth takes on her most powerful opponent yet, the gun lobby. As she fights for gun control, Elizabeth goes to new and bordering on unethical lengths to win the war.
Mark Strong, Gugu Mbatha-Raw, Alison Pill, Michael Stuhlbarg, Sam Waterston and John Lithgow all co-star in the film.
Miss Sloane movie quotes provide the dialogue to the film just as quotes do for other movies released around the same time including Office Christmas Party, La La Land, Jackie, and Allied.
back to page 1
Rodolfo Schmidt: You want to lead the fight on gun control?
Rodolfo cannot believe the cause Elizabeth is supporting and says as much in this Miss Sloane movie quote. He knows just how tough of a fight this will be and just how rich and strong the gun lobby will be fighting against her.
Should this be higher or lower?
Big Sam: We're not saying it can't be done.
Little Sam: But it's risky. We only get one shot.
Big Sam: Hey!
Little Sam: Were you followed?
Elizabeth Sloane: Evidently, let him in.
Rodolfo Schmidt: Wow, look at this. I'm guessing this gear ain't for tuning my '69 Chevy.
Elizabeth Sloane: Rodolfo, my unofficial support team
Big Sam: Big Sam
Little Sam: Little Sam
Rodolfo Schmidt: And you're ex?
Little Sam: NSA
Rodolfo Schmidt: Without prejudice to the undoubtably stellar job that you guys do, our firm has certain standards below which I do not intend to stoop. Let me out of here.
Elizabeth Sloane: Schmidt
Rodolfo Schmidt: Find another way.
Rodolfo follows Elizabeth to a rundown building where her secret team of former NSA agents are working on a risky plot. He certainly does not approve of this behavior and orders her to shut it down immediately.
Should this be higher or lower?
Attorney: They will throw you in jail for contempt of Congress!
Elizabeth Sloane: Shhhh!
Attorney: Get ready to be crucified.
After Elizabeth is called to testify in front of Congress, she's scalded by her attorney for actions that could be seen as contempt. He knows she's in for a world of trouble, but is determined to do what's needed to win this war.
Should this be higher or lower?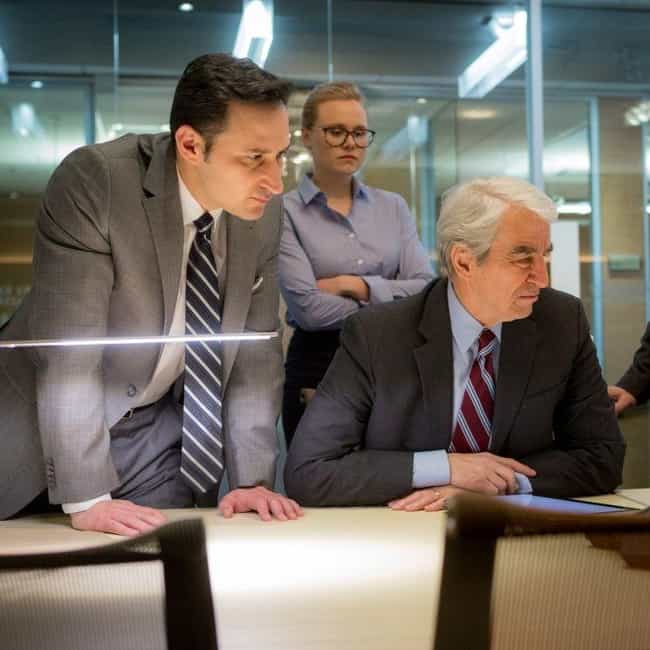 George Dupont: Start an inquisition!
George Dupont is especially fired up by what he's just heard and wants to get to the bottom of who is responsible. As he orders in this Miss Sloane movie quote, he wants an inquisition into the guilty party.
Should this be higher or lower?