Weird Details In The Unsolved Death Of Natalie Wood That Make It Seem Suspicious

Erin Wisti
Updated July 13, 2017
8.0k views
12 items
Natalie Wood's death on November 29, 1981, was an unexpected tragedy that's been the subject of continued speculation for amateur sleuths for generations. Many, including Wood's own sister, doubted it was an accident. How did Natalie Wood, the acclaimed Hollywood actress, die? She was out on a yacht for the weekend with her husband, Christopher Walken, and the ship captain when she disappeared in a small dinghy. The next day, her body was found in the water and the dinghy was found beached nearby. While the official report states that it was an accidental drowning, some believe there was foul play involved.
The mystery around the Natalie Wood's potential murder stems from her tumultuous relationship with her husband Robert Wagner, not to mention that the couple was reportedly fighting the entire weekend before the film star turned up dead. The death of Natalie Wood has inspired various stories and theories, many of which have in turn revealed additional suspicious details about the circumstances surrounding and leading up to her death, such as her unexplained bruises and the conflicting witness testimonies. Her story will leave you wondering, "What really happened to Natalie Wood?"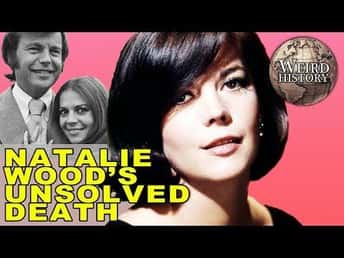 Wood Was Not Dressed For A Boat Ride

Photo: Unknown / WikiMedia Commons / Public Domain

Police suspected that Wood had untied the dinghy from the yacht shortly before her accidental drowning; however, Wood's clothing choice raised some significant suspicions. If Wood had intended to leave the yacht, why was she only dressed in her nightgown and a large jacket? She was clearly not dressed for a boat ride, leading some to speculate that she left on the boat in a hurry, possibly in fear.