True Stories
Missing People Who Were Found Alive

Updated November 5, 2019
1.6M views
25 items
There are nearly 90,000 missing persons in the U.S. alone, at any given time. And most cases will remain cold, as people disappear into different lives, some filled with unimaginable terrors. But what happens to the small percentage of missing people who one day show back up? Where did they go and what happened to them? Missing people found alive are stories that capture the nation's attention whenever they break. Often inspiring and devastating at the same time, and sometimes downright eerie and bizarre, these narratives of men and women who return after years of absence are all-around fascinating.
Some tales are so fantastic, you would think there's no way they could be true, like the story of Gabriel Nagy, the missing man found alive several years after disappearing and suffering severe amnesia, or the incredible events leading to Elizabeth Smart's rescue and return to her family. Kidnapped people who escaped, missing people found off the grid, others
living double lives
, each story manages to shock one after the other. For the devotedly curious creep-seekers, here are several stories about real life missing people who were found alive, despite all reasonable doubt.
Amanda Eller Was Found Two Weeks After Disappearing In A Forest On Maui
Amanda Eller is a 35-year-old yoga instructor and physical therapist who became lost while on a hike in the Makawao Forest Reserve on Maui, HI, May 8, 2019. On May 25, 2019, a rescue helicopter found Eller walking barefoot between two waterfalls and waiving her arms. Javier Cantellop, one of the rescuers in the helicopter, described the encounter as "unbelievable."
Eller wandered deep in the Makawao Forest Reserve after she fractured her leg while hiking. She was reported missing the following day and search parties were sent after her. As time went on, family and friends began to suspect foul play and offered a $50,000 reward for her discovery.
Two weeks later, rescuers found her with minor injuries, 15 pounds lighter, and otherwise in stable condition. Cantellop attributed Eller's ability to survive to her experience with nature. He said her career as a physical therapist as well as knowledge of yoga techniques and of the local vegetation are what saved her life.
Both Eller's parents have expressed relief to being reunited with their daughter.
Jayme Closs Asked A Woman Walking Her Dog For Help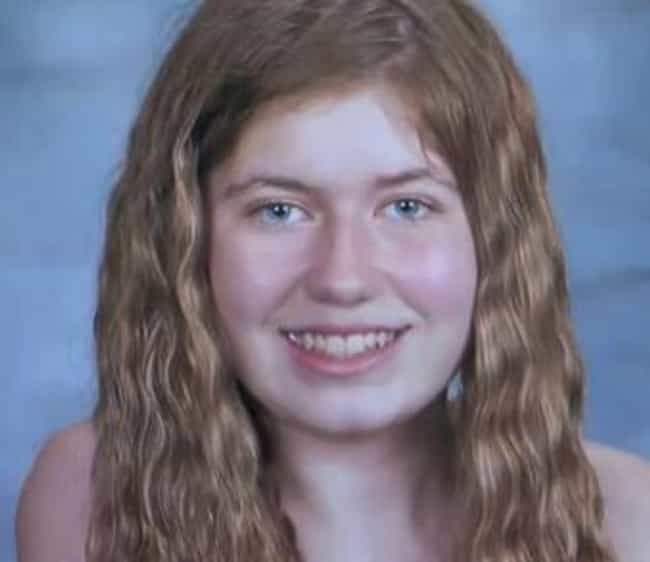 Nearly three months after her parents were shot and killed in their Wisconsin home on October 15, 2018, investigators found their missing daughter, 13-year-old Jayme Closs, more than 60 miles away from where she disappeared the night of their murder. According to CNN, Closs approached a woman who was walking her dog around 5pm on January 10, 2019, in Gordon, Wisconsin. The woman says she recognized Closs immediately, and took her to a nearby neighbor's house to call 911. The authorities arrived on the scene and reported having a 21-year-old male suspect in custody 10 minutes later.
According to prosecutors, the accused kidnapper and murder, Jake Patterson, confessed to scoping out Closs's home after he randomly saw her boarding a bus. He then reportedly spent two weeks planning her kidnapping, and he allegedly even shaved his head to prevent any DNA connection to the crime scene.
Closs underwent care at a local hospital. Her aunt, Sue Allard, told reporters she had expected any news about her niece to be the worst: "I just cannot believe this." The accused kidnapper's mother, according to a neighbor, is "totally distraught" over her son's supposed actions.
On January 28, 2019, Hormel Foods - a company that employed Jayme's parents - announced they were giving the $25,000 reward they put out for finding the missing teen to Jayme herself.
"Our hope is that a trust fund can be used for Jayme's needs today and in the future," the company said in an official statement.
On March 27, 2019, Patterson pleaded guilty to two counts of intentional homicide and one count of kidnapping and he faces a possible life sentence. His hearing is scheduled for May 24. Patterson's guilty plea spares Jayme from having to testify. As he left the courtroom, he remarked to no on in particular, "Bye Jayme."
Jan Broberg Was Abducted Twice By The Same Man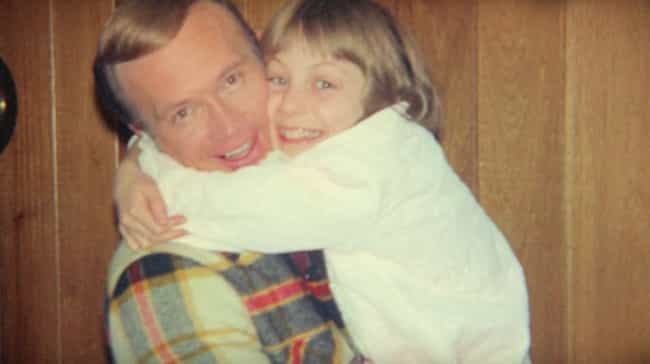 The 1974 and 1976 kidnapping cases of Jan Broberg have reentered the zeitgeist, thanks to the Netflix true crime documentary Abducted in Plain Sight. When Jan was just 12 years old, neighbor and family friend Robert "B" Berchtold took Jan from her home, claiming he was taking her horseback-riding. In reality, he dosed her and took her to Mexico, where he then married her.
Initially, her parents were so swayed by their friend Berchtold that they truly believed he took her on a horseback-riding trip. It wasn't until the FBI stepped in and officially declared it a kidnapping case that a nationwide search started. As the FBI investigated, they discovered that Berchtold had intimate relationships with Jan's parents just to get close to her.
During the first abduction, Berchtold said to Jan that she had been taken by a UFO, and she herself was part alien. He said she needed to complete a mission: conceive a child with a human male. Berchtold said he was to be the father. Even though her parents signed affidavits to effectively stop the nationwide search and persecution of Berchtold, the FBI continued their investigation, and the kidnapper entered a plea deal. He went to prison for 45 days.
In 1976, he took her again - this time making it look like she ran away from home. Berchtold pretended to be her father and enrolled her in an all-girls Catholic school. Berchtold kept in touch with Jan's parents, claiming that he had no idea where she was. The FBI eventually took notice and bugged the Broberg's phones so they could record the conversations. A little over three months later, authorities tracked down Berchtold.
While she was with Berchtold, Jan says that he violated her "more than 200 times."
Authorities Found A Missing Woman Alive Seven Days After Her Car Plunged Off A Cliff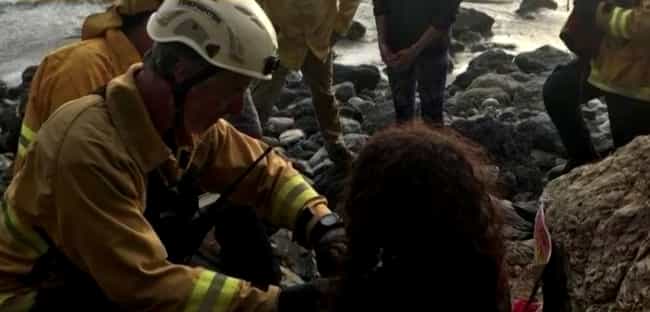 Angela Hernandez was traveling from Oregon to California to visit family when she suddenly went missing. On July 5, 2018, she sent her family a text saying she was pulling over in a grocery store parking lot to sleep in her car. After texting the following morning that she was getting back on the road, communication suddenly stopped. Her family could not reach Hernandez via phone, prompting them to contact the authorities on July 6.
While heavy fog initially hampered search efforts, eventually two hikers in Big Sur, California noticed the wrecked remains of Hernandez's SUV at the bottom of a cliff. After calling the police, Hernandez was found alive in a rocky spot on the mountains after being missing seven days. She reportedly used the radiator hose from her car to siphon water from a nearby creek while awaiting rescue.