Entertainment
All The Famous Musicians Missy Elliott Has Dated

She's one of the biggest names in hip-hop. In the 90s, she paved the way for other female rappers to find mainstream success. She had a slew of hit singles, including "Sock It 2 Me," "Work It," and "Get Ur Freak On." So, who has Missy Elliott dated? You know about her music, but how much do you know about her personal life?
She's been a hot commodity for decades now, but it's unclear whether she's ever tied the knot. Rumor blogs reported that Missy Elliott married her protege Sharaya J in 2013, but she's never confirmed those rumors. So there is likely no Missy Elliott wife or husband.
There have been a litany of Missy Elliott relationships, including with Olivia Longott, Lil' Kim, and Trina. Missy Elliott tends to keep her personal life private, so it's not always easy to get details about the men and women Missy Elliott dated. This list will run through people Missy Elliott dated, and what the nature of their relationship was. Faith Evans and Da Brat were also reported to be Missy Elliott exes. Is Missy Elliott single right now? According to rumors, she's with Sharaya J.
This list provides you with a complete Missy Elliott dating history. You may be surprised by some of the Missy Elliott girlfriends, but for any Missy fans out there, it's essential reading.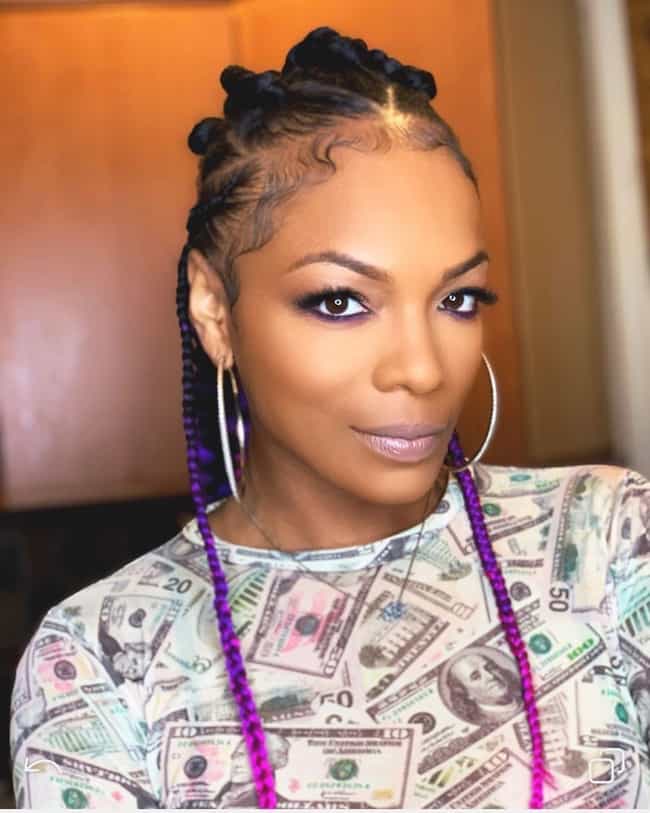 In 2013, rumors swirled that Missy Elliott had tied the knot with her musical protege, Sharaya J. Missy has never confirmed such rumors, and in 2015, Sharaya J told one outlet that she views Elliott as her musical mother. There's no evidence that Missy Elliott is even in a relationship these days, so take this rumor with a big grain of salt.
Sharaya Howell, better known by her stage name Sharaya J, is a Hawaiian-born American female rapper and choreographer. She is best known for her latest singles, "BANJI" and "Smash Up the Place", as well as being the latest artist signed to Missy Elliott's label The Goldmind Inc. Prior to her work as a musician, she worked as a hip-hop choreographer and urban screenplay writer. ...more on Wikipedia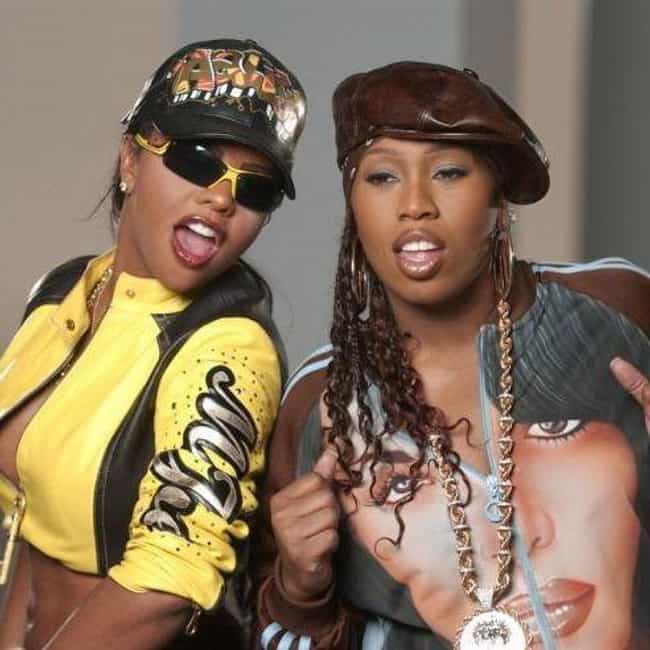 There's a lot of respect between Missy Elliott and Lil' Kim. In 2016, Elliott even went on the record saying how much of a fan she is of Lil' Kim.
Rumors swirled around 2003 that the two were dating, and while there are photos of the two together, nothing has ever been confirmed or denied.
Kimberly Denise Jones (born July 11, 1974 or 1975), known professionally as Lil' Kim, is an American rapper, singer, songwriter, model, and actress. Born and raised in Brooklyn, New York, she lived much of her adolescent life on the streets after being expelled from home. In her teens, Jones would freestyle rap, heavily influenced by fellow female hip-hop artists like MC Lyte and The Lady of Rage. In 1994, she was discovered by fellow rapper The Notorious B.I.G., who invited her to join his group Junior M.A.F.I.A.; their debut album, Conspiracy, generated two top 20 singles in the United States and was certified gold by the Recording Industry Association of America (RIAA). Lil' Kim's debut ...more on Wikipedia
Age: 44
Birthplace: New York City, New York, United States of America
see more on Lil' Kim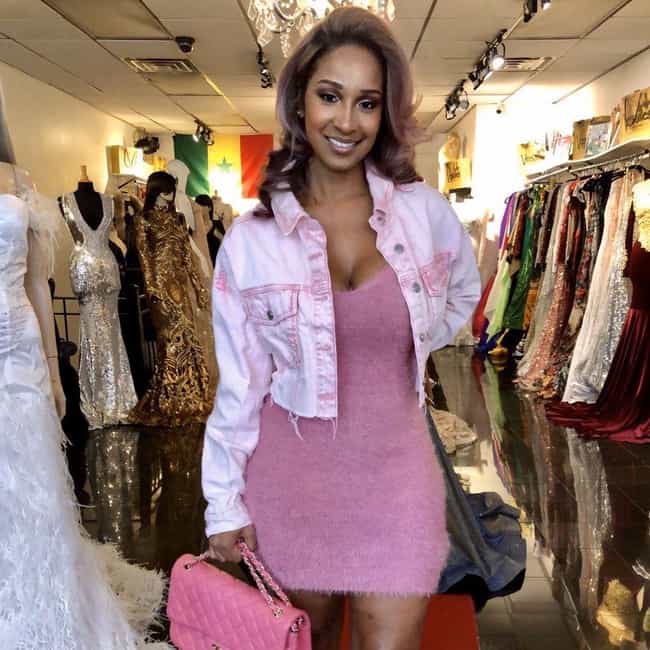 Missy Elliott was rumored to have dated Olivia Longott around 2002 until 2004. Longott contributed vocals to 50 Cent's hit song "Candy Shop." Neither woman has confirmed if they were ever romantically linked.
There were photos of the two partying together in the early 2000s, which contributed to rumors of a relationship.
Age: 38
Birthplace: Naha, Okinawa Prefecture, Japan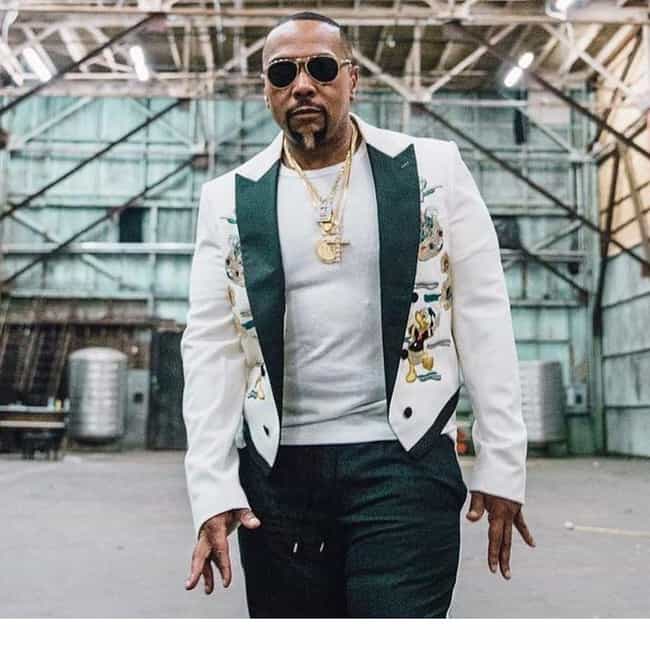 Missy Elliott and Timbaland have a long professional history, and according to some outlets, the two were even romantically involved at one point.
Timothy Zachary Mosley (born March 10, 1972), known professionally as Timbaland, is an American record producer, rapper, singer, songwriter and DJ.Timbaland's first full credit production work was in 1996 on Ginuwine...the Bachelor for R&B singer Ginuwine. After further work on Aaliyah's second studio album One in a Million (1996) and Missy Elliott's debut studio album Supa Dupa Fly (1997), Timbaland became a prominent producer for R&B and hip hop artists. As a rapper he initially released several albums with fellow rapper Magoo, followed by his debut solo album Tim's Bio in 1998. In 2002, Timbaland produced the hit single "Cry Me a River" for Justin Timberlake, going on to produce most of ...more on Wikipedia
Age: 46
Birthplace: USA, Virginia, Norfolk
see more on Timbaland