Good Stuff
Heartwarming Behind-The-Scenes Stories About Mister Rogers

273 votes
66 voters
1k views
12 items
List Rules Vote up the stories that make you really, really miss Fred Rogers.
Mister Rogers was a champion of children, a friend to all, and according to the public, his coworkers, and everyone around him, the king of kindness. Those closest to him have shared some heartwarming behind-the-scenes stories about Fred Rogers, showing how he changed how we see male role models, befriended those who were sick, comforted those in need, and never missed replying to a letter from a child.
He led one of the longest-lasting television programs in history by carefully orchestrating each episode to deliver his message of kindness. He did not, however, play a character on his award-winning TV series Mister Rogers' Neighborhood - he was true to himself on and off the stage, keeping his own name, mannerisms, and values.
As a servant to humanity, he fearlessly made an intentional statement on inclusivity at the height of the civil rights movement, taught us it's okay to have feelings, and never met anyone he didn't consider a friend. In short, he was the world's neighbor.
He Sat And Talked With A Fan Who Was Going Through A Hard Time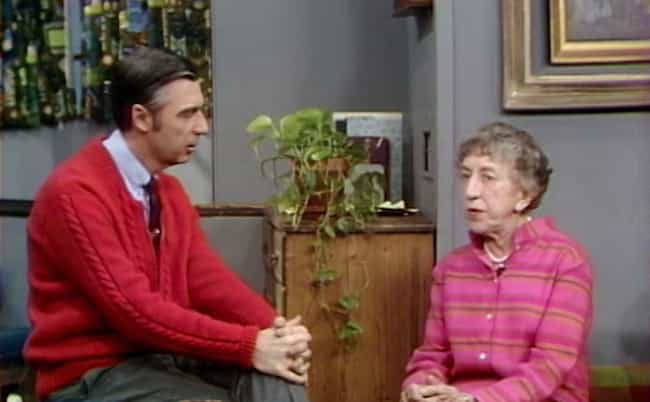 A chance meeting on an elevator brought Anthony Breznican face to face with his childhood television neighbor, Mister Rogers. Breznican watched Mister Rogers' Neighborhood as a young child, but admitted he, like most others, stopped watching the show once he began early adolescence. Breznican stood mesmerized in Mister Rogers's presence until the doors opened and they stepped out of the elevator. Breznican then said to Rogers, "Mr. Rogers... I don't mean to bother you. But I wanted to say thanks."
Picking up on Breznican's apparent sadness, Rogers removed his scarf, sat on the window ledge and said, "Do you want to tell me what is upsetting you?"
Breznican was shocked, but quickly confided in Rogers, admitting how upset and lonely he had become since his grandfather's passing. Rogers comforted him and shared stories of his own grandfather, telling him you never stop missing the people you love.
Both weeped and talked for a time then Rogers hugged him and said, "It's good to see you again, neighbor." Breznican apologized for taking up his time and making him late for an appointment. Rogers's reply: "Sometimes you're right where you need to be."

Does this make you miss him?
He Invited François Clemmons On His Show To Make A Quiet Statement About Racial Equality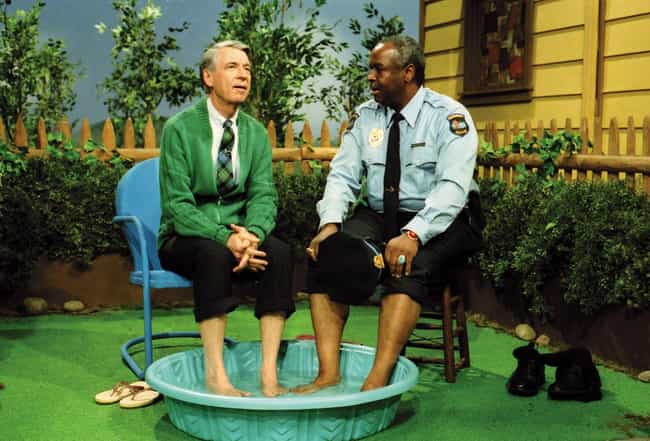 In 1969, Mister Rogers and Officer Clemmons shared a kiddie pool on a hot summer's day, soaking their feet and sharing a towel to dry off. It was a simple act: They took off their shoes, removed their socks, rolled up their pant legs, and swished their feet about together. Although the Civil Rights Act of 1964 ended segregation in public places, such as public swimming pools, it was frequently met with resistance. Rogers wanted that resistance to end, so he led by example - making an intentional statement on inclusivity at the height of the civil rights movement.
François Clemmons often referred to Rogers as his surrogate father. Reflecting on his close relationship with Rogers, and the opportunity he provided him, he stated:
Every time I did the show, and every time Fred took us across the country to do three, four, five personal appearances, my name was being written into somebody's heart - some little kid who would grow up and say, "Oh, I remember him, I remember that he could sing, I remember that he was on Mister Rogers' Neighborhood." I didn't have the money to pay for that, but I was getting it free.

Does this make you miss him?
He Was 'Never Too Busy To Talk To You About Anything'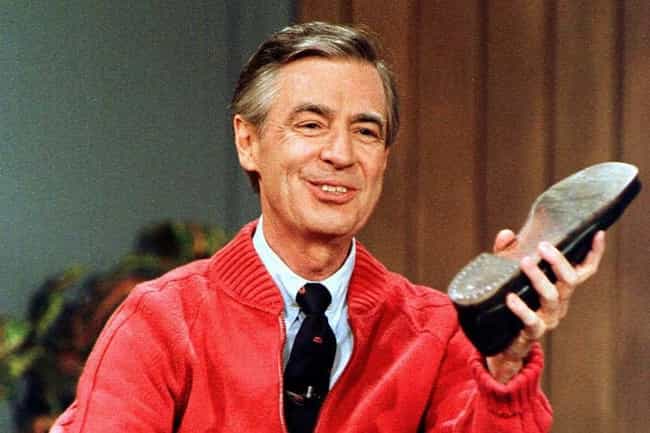 Fred Rogers was the same person on stage and off. He loved to talk, not about himself but about anything that would spread his message of kindness, and never did the words "I'm too busy" cross his lips. He didn't talk to adults like they were children, but he did use the same gentle voice that conveyed his warm, loving, and genuine personality.
J.E. Ballantyne Jr., a former coworker of Rogers, said of him:
Rogers truly had a gift from God; not only did he have the ability to communicate with very young children but also the ability to elevate them and make them feel good about themselves and others... He did not portray a character. He did not present a false facade. You saw a truly wonderful and unusual human being. A kinder, gentler, more compassionate person I have yet to meet. When you saw him in the lunchroom at the station or in the hallway, you could be having the worst day of your life but it all vanished when you stopped to talk to Fred. He had the ability to make your troubles or problems feel very inconsequential... That was one of the great things about Rogers; he was never too busy to talk to you about anything.

Does this make you miss him?
He Began Telling Viewers When He Fed His Fish After Receiving A Letter From A 5-Year-Old Blind Girl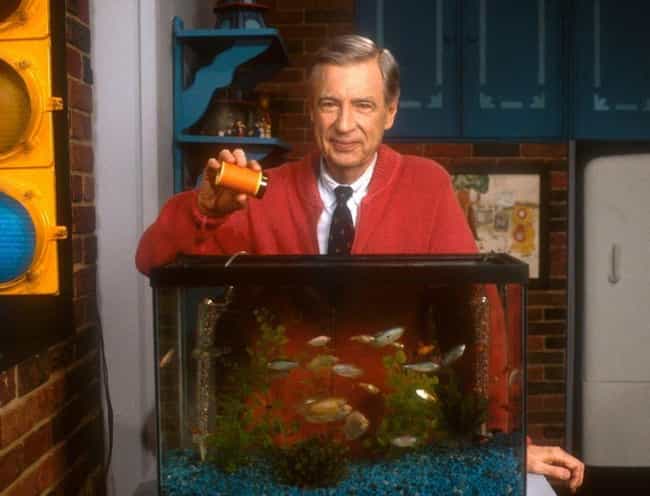 It wasn't until the second season that Mister Rogers introduced his fish to viewers. He wanted to show children what it means to be responsible for caring for a pet. The feeding became a daily routine on the show, but he didn't always declare that he was feeding the fish - meaning fans with limited vision would miss out. It wasn't until a 5-year-old blind girl brought this to his attention that he realized not all of his audience could see what he was doing. With the help of her father, she composed a letter to Mister Rogers: "Please say when you are feeding your fish because I worry about them. I can't see if you are feeding them, so please say you are feeding them out loud."
After receiving her letter, he never missed telling us when he fed his fish for the hundreds of episodes to follow.
Does this make you miss him?