Culture
All About The True Story Behind 'Misty of Chincoteague'

Published in 1947, Misty of Chincoteague has been cherished by generations of young readers ever since. But this beloved tale about a wild horse and her family isn't just a good read - it also happens to be based on a true story.
Written by Marguerite Henry, the novel follows Paul and Maureen Beebe, two children living on their grandparents' ranch on Chincoteague Island, Virginia. When Paul catches a wild mare and her foal during the annual Pony Swim from nearby Assateague Island, he and his sister finally get the horse they've longed for. They keep the filly and name her Misty.
A Wisconsin-born author who made a career out of writing stories about animals, Henry based Misty on real events. From the Beebe siblings to their real-life horse called Misty, Chincoteague Island's animals and people inspired much of Henry's story.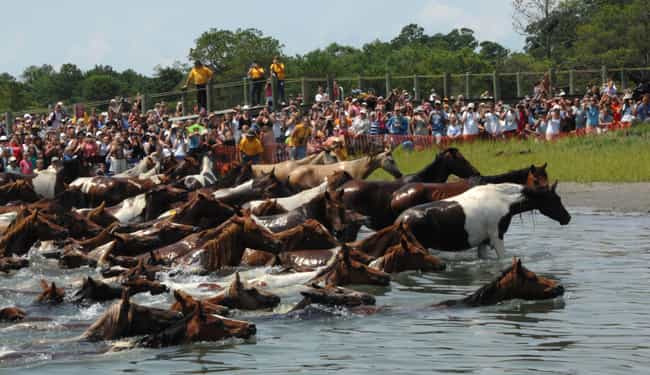 Saltwater Cowboys Drive The Wild Horses Of Assateague Across The Water Annually To Be Sold At Auction
The so-called "Pony Penning" and "Pony Swim" featured in the novel are based on a decades-old tradition on Chincoteague Island.
In 1925, a fire devastated the town of Chincoteague. In a bid to raise money, the fire department held a fair and pony auction. But these weren't just any ponies - these were ponies from neighboring Assateague Island, where a colony of wild horses had lived for centuries. (Fun fact: the small horses were officially designated as a new breed of pony in 1994.)
To get the ponies to Chincoteague, "saltwater cowboys" had to round up and drive them across the Assateague Channel to Chincoteague. The Pony Swim was so popular that the town made it a yearly event. It attracted 25,000 spectators in 1937.
The tradition continues today, with saltwater cowboys annually driving wild horses from Assateague to Chincoteague, where they are sold at auction.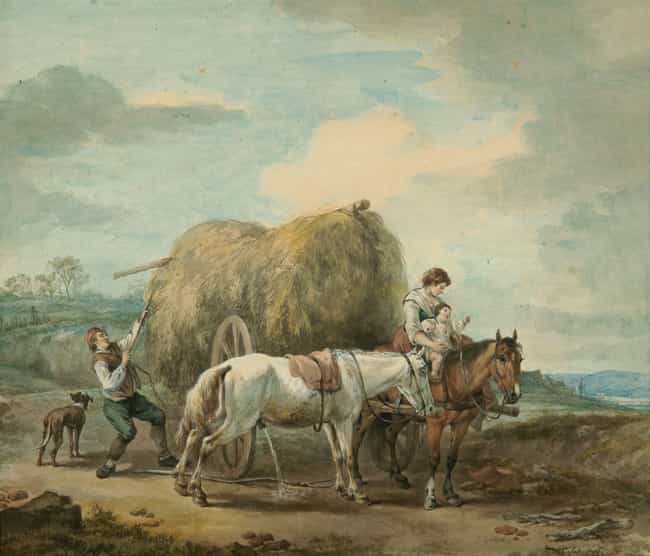 The Real Ponies Of Assateague Probably Came From Early Settlers, Not A Wrecked Spanish Ship
How did ponies get to Assateague? According to local legend - and Misty of Chincoteague - the original horses had been on a Spanish ship in the 18th century. After the ship was wrecked, the ponies swam to safety on Assateague.
Historians by and large discredit this theory. In all likelihood, ancestors of the Assateague ponies probably belonged to colonists before settling on the island.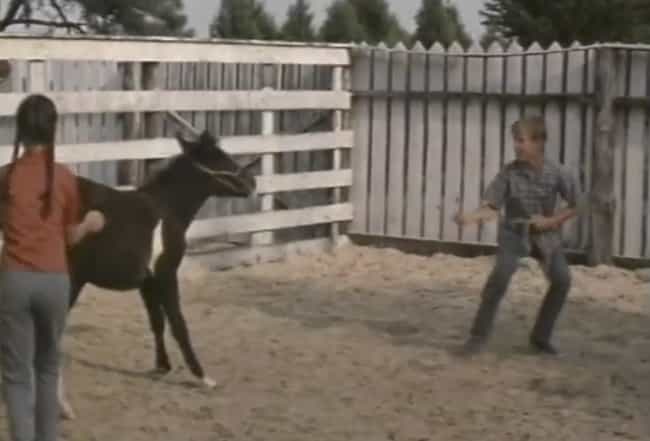 In Reality, Misty And Her Parents Weren't Wild Horses - They Were Raised In Domesticity
The titular pony that appears in Misty of Chincoteague is wild - as are all the undomesticated ponies driven from Assateague - but the real Misty of Chincoteague wasn't a wild horse at all.
In fact, Misty was born in the comfort of the Beebes' ranch on July 20, 1946. Her parents - Pied Piper and Phantom - were also domesticated.
It was on this ranch that the real Paul and Maureen Beebe lived with their grandparents, Clarence and Ida.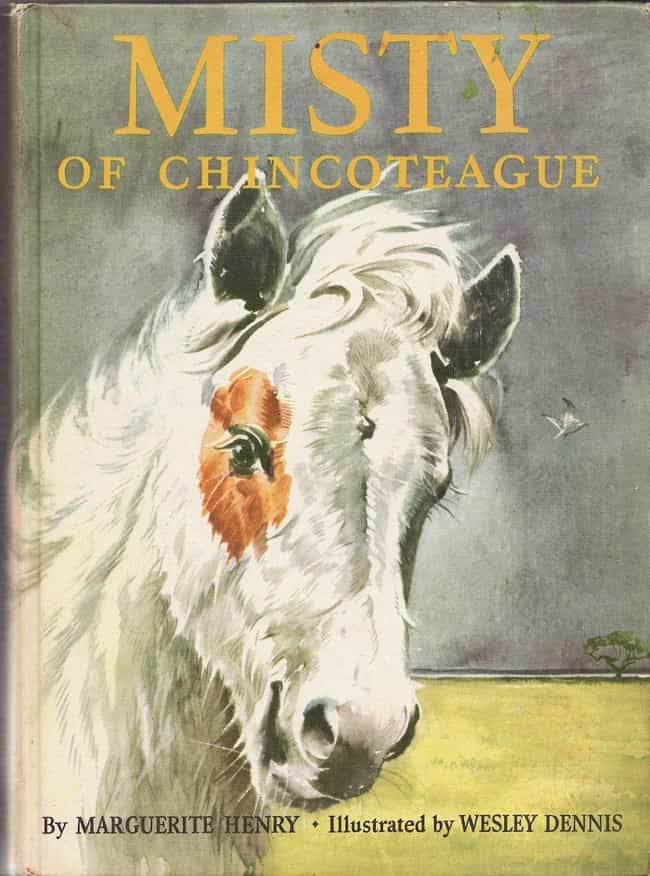 Marguerite Henry Met The Beebes On Chincoteague And Decided To Write About Them
Marguerite Henry was building a name for herself as a writer of animal stories for children when an editor introduced her to the idea of Virginia's wild horses.
Henry traveled to Chincoteague Island in 1946 to experience Pony Penning Day. While there, she met the Beebe family and their ponies. The newborn Misty and her unique coat delighted Henry and inspired her next story.
Years later, Henry remembered the moment when she first met her equine muse: "The first time I really saw Misty, my heart bumped up into my throat until I thought I'd choke."