TV

Moana Movie Quotes

427 votes
318 voters
15.6k views
8 items
Follow
Embed
List Rules Vote for your favorite Moana movie quotes!
Moana movie quotes provide the dialogue to the animated Disney film about a Polynesian girl who is selected to save her island. The 3D fantasy adventure film was directed by Ron Clements and Josh Musker using a screenplay by Jared Bush. Moana opened in theaters on November 23, 2016.
In Moana, the title character (voiced by Auli'i Cravalho) is the daughter of Chief Tui Waialiki (voice Temuera Morrison) live on the island of Motunui when a blight takes out all the island's food and resources. Despite her father's insistence against it, Moana travels to a secret cave where she learns that the blight is a result of demigod Maui (voiced by Dwayne Johnson) stealing the heart of Te Fiti.
So in order to save the island and everyone on it, Moana seeks out help from Maui himself, specifically that he return the heart of Te Fiti to the island goddess. But getting the egocentric Maui to help her, and journeying all the way across the Pacific Ocean is a big feat for anyone, Moana included.
Moana movie quotes give a sneak peek into the film just like other movie quotes do for their respective films such as Nocturnal Animals, Manchester by the Sea, Bleed for This, and Fantastic Beasts and Where to Find Them.
Moana: Teach me to sail!
Maui: Pfft
Moana: My job is to deliver Maui across the great ocean. I should, I should be safe.
Maui: It's called way finding, princess. It's not just sails and knots. It's seeing where you're going in your mind, knowing where you are by knowing where you've been.
Moana: Okay, first, I'm not a princess. I'm the daughter of the chief.
Maui: Same difference
Moana: No!
Maui: If you wear a dress and have an animal sidekick, you're a princess. You are not a way finder. You will never be a way finder. You will never be a way... Really? Blow dart in my butt cheek?
When Moana asks Maui to teach her to sail in these Moana movie quotes, he explains just who he thinks she is. According to Maui, Moana is definitely a princess, but surely not any way finder.
Maui: A boat! A ahhh!
Moana: Maui, shape-shifter, demigod of the wind and sea, I am...
Maui: Hero of men
Moana: What?
Maui: It's actually Maui, shape-shifter, demigod of the wind and sea, hero of men. I interrupted. From the top. Hero of men. Go!
When Moana first meets Maui in these Moana movie quotes, at first, the large, tough man is scared by her presence. It only takes a moment, however, for his ego to return.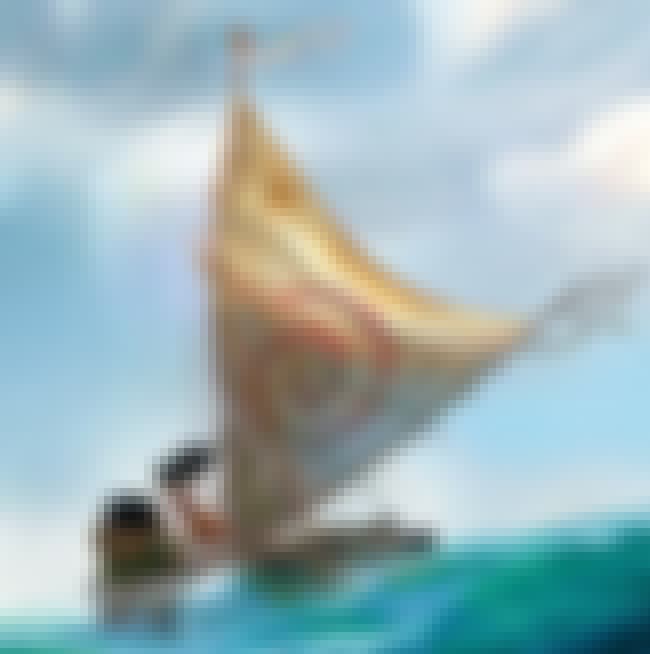 Maui: First, we've gotta go through a whole ocean of bad.
Journeying across the Pacific Ocean is not an easy task, as Maui explains in this Moana movie quote. Before they get where they're going, they're going to have to face quite a few challenges.
Maui: Kakamora
Moana: Kaka-what?
Maui: Murdering little pirates, wonder what they're here for.
Moana: They're kind of cute.
When Moana and Maui encounter the Kokamora, initially, Moana thinks they are kind of cute. But after the pint-sized creatures whip out an arsenal of weapons, she realizes they may be a threat.