Tattoos

This Model Is Trying To Warn People After Receiving A Botched Eye Tattoo

1.3k views
11 items
Follow
If you have a queasy stomach, you may want to look away, because this gross story about an eye tattoo is not one for sore eyes: it's about one. Catt Gallinger, now known as the model with a botched eye tattoo, may permanently lose vision in her eye. After her eyeball tattoo procedure, her eye almost immediately became swollen and infected. She trusted her then-boyfriend to perform the procedure safely because he claimed to know what he was doing. However, when she started to experience complications, he broke up with the young model, leaving her to face this ordeal by herself.
An extreme form of body modification, eye tattoos involve another person injecting dye into the white part of client's eye. Catt Gallinger's horrifying eye tattoo story may not be the only one with an unhappy ending out there, but she intends to use her experience for good. She continues to share her personal story on her Facebook page, with her goal being to raise awareness and warn others about the dangers of getting eye tattoos.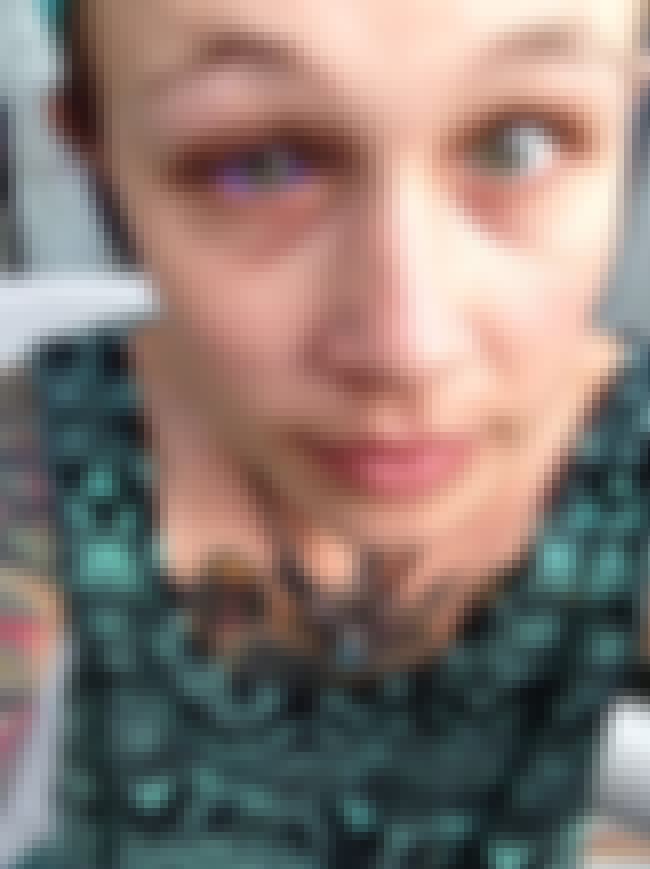 For those not in the know, tattooing your eyeball is a thing you can do through a process called sclera staining. The white part of the eye, known as the sclera, gets injected with ink or dye, which then spreads out over a large area of the eyeball. A recently developed form of tattooing, sclera staining is considered highly dangerous by the American Academy of Ophthalmology, which states ophthalmogists train for at least 12 years on how to stick a needle in the eye.
Purple Ink Came Oozing Out Of Her Eye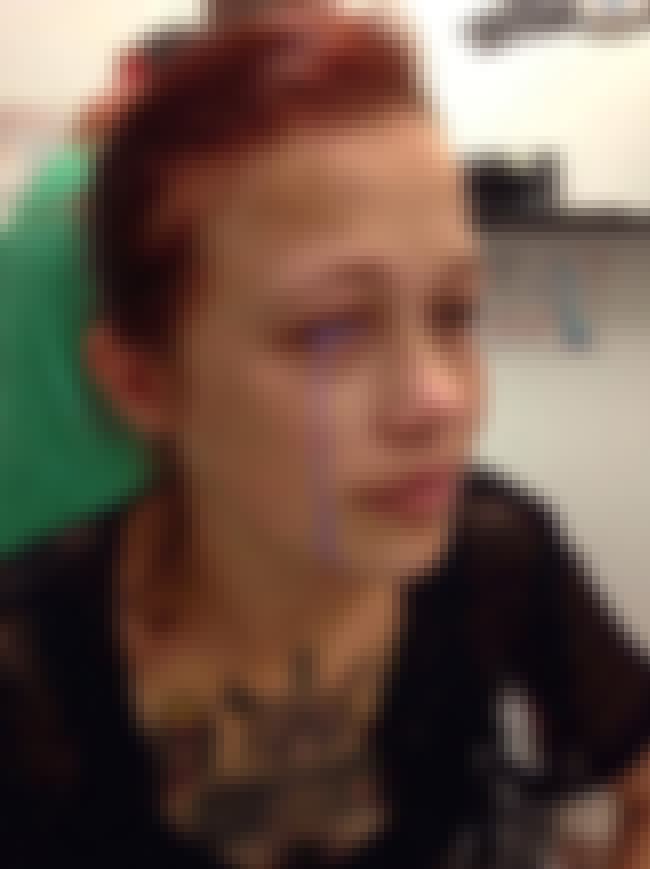 The Canadian model loves the color purple, and already sports several purple-hued tattoos on her body. So when it came time for Gallinger to pick the color of ink for her eye, purple emerged the obvious choice. However, purple ink began to ooze from her right eye and down her face on the day of the tattooing procedure, signaling something went horribly wrong.
The Eye Swelled Shut And Became Infected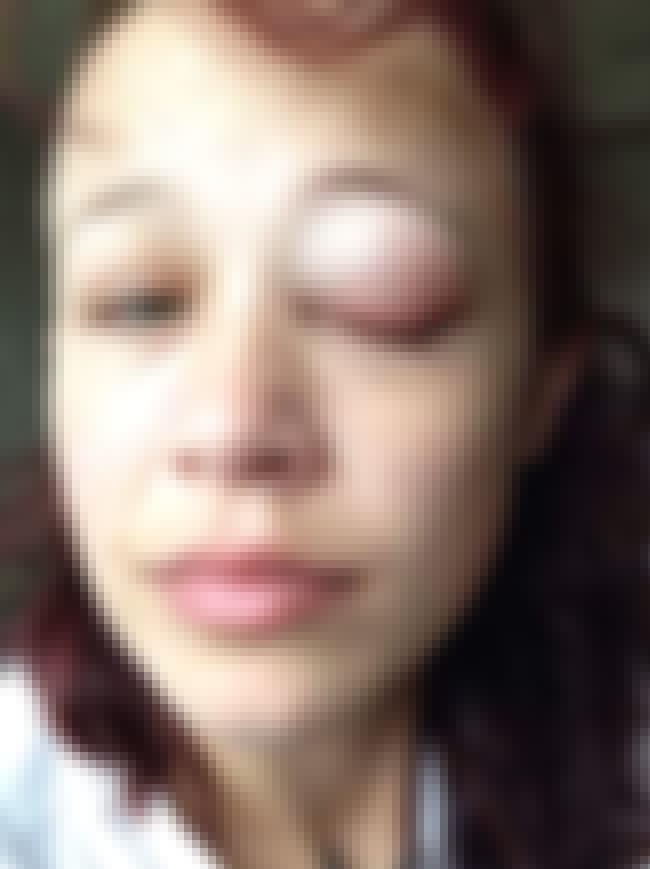 On the day following Gallinger's sclera tattoo procedure, she says her eye swelled shut and became painfully infected. The Canadian model keeps people updated on her condition on her personal Facebook page, and reveals it took about a week for the external swelling to settle down while the internal swelling remained.
Her Then-Boyfriend Pushed Catt Into Getting An Eye Tattoo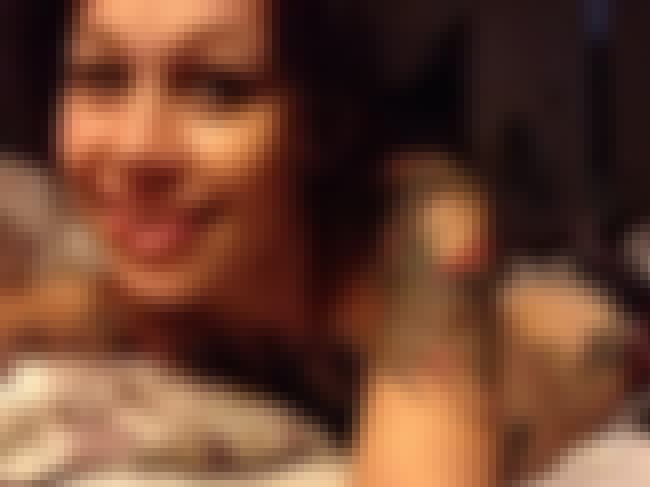 Although Gallinger already had several tattoos and a split tongue, she remained hesitant about getting her eyeball tattooed. But her then-boyfriend convinced her he knew how to safely perform the procedure and pushed Gallinger into having it done. Gallinger's ex-boyfriend was actually the "expert" who injected the purple ink into her eye. Following the procedure when she experienced swelling and vision loss, he told her not to worry as those side effects happened to many people. Once he broke up with the Ottawa resident, Gallinger realized something was wrong.
"The artist, my ex-boyfriend, just kept pushing me until I got it done that night," Gallinger said. "We were only together for a month, but I've known him for years. It was something I thought I could trust him with because he had a portfolio. I was wrong."