VOTE
The Greatest Modern Day Renaissance Women

Updated October 21, 2019
3.2k votes
974 voters
40.4k views
21 items
List Rules Vote up the most multifaceted modern day women.
The modern woman is expected to do it all, from juggling careers to picking up the kids at school. It's a lot of pressure to be under. Fortunately, we have an extraordinary group of multi-talented renaissance women from around the world to help guide us in the art of Being Good at Everything.
From pop culture royalty like Oprah to actual royalty like Queen Margrethe of Denmark (also a renowned linguist), and actresses who play scientists to real scientists (who are also astronauts, teachers, and authors), these women have mastered effortlessly switching careers. In balancing science, medicine, entertainment, and politics at the same time, they set an example for all of us to follow and break down barriers that have professionally held women back for generations.
This list is full of modern day renaissance women who have achieved greatness in multiple fields at once. Some are women you've definitely heard of, while others work away from the spotlight, doing things that have changed the world.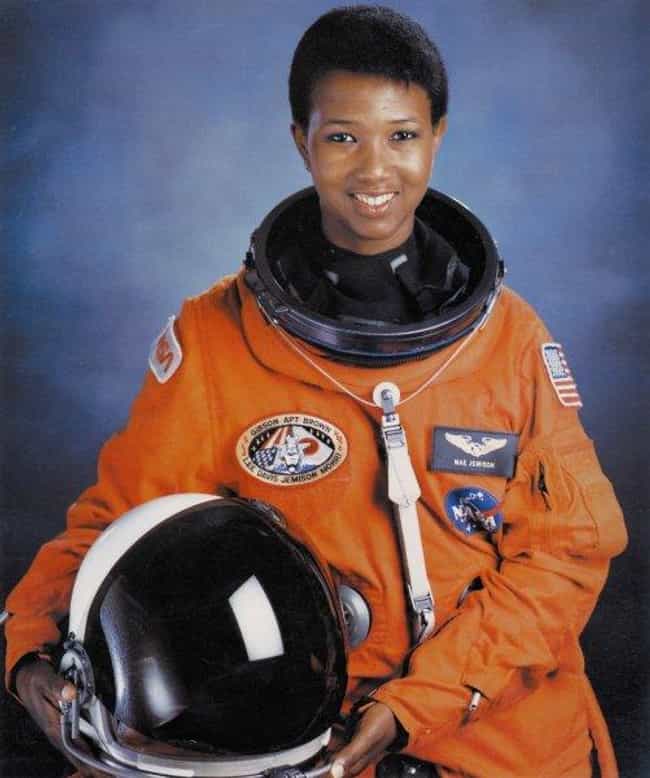 Mae Carol Jemison (born October 17, 1956) is an American engineer, physician and former NASA astronaut. She became the first black woman to travel in space when she served as a mission specialist aboard the Space Shuttle Endeavour. Jemison joined NASA's astronaut corps in 1987 and was selected to serve for the STS-47 mission, during which she orbited the Earth for nearly eight days on September 12–20, 1992. Born in Alabama and raised in Chicago, Jemison graduated from Stanford University with degrees in chemical engineering as well as African and African-American studies. She then earned her medical degree from Cornell University. Jemison was a doctor for the Peace Corps in Liberia and ...more on Wikipedia
Age: 62
Birthplace: Decatur, Alabama, United States of America
Nationality: United States of America
Profession: Professor, Astronaut, Scientist, Physician
Schools: Stanford University, Cornell University, Morgan Park High School
Major/Field Of Study: Chemical Engineering
Are they one of the best?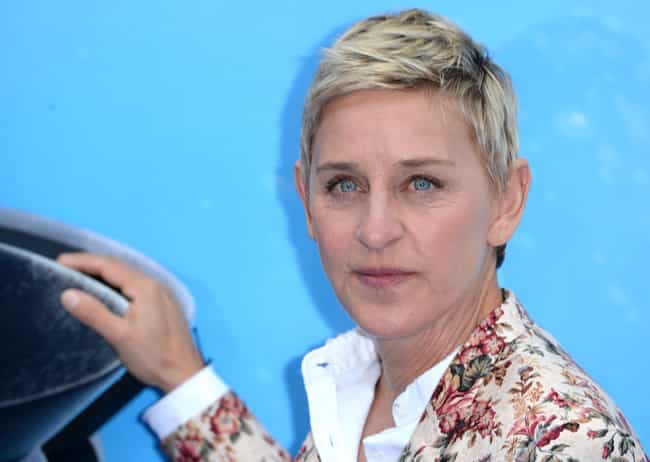 Ellen Lee DeGeneres ( də-JEN-ər-əs; born January 26, 1958) is an American comedian, television host, actress, writer, and producer. She starred in the popular sitcom Ellen from 1994 to 1998 and has hosted her syndicated TV talk show, The Ellen DeGeneres Show, since 2003. Her stand-up career started in the early 1980s, and included a 1986 appearance on The Tonight Show Starring Johnny Carson. As a film actress, DeGeneres starred in Mr. Wrong (1996), EDtv (1999), and The Love Letter (1999), and provided the voice of Dory in the Pixar animated films Finding Nemo (2003) and Finding Dory (2016); for Nemo, she was awarded the Saturn Award for Best Supporting Actress, the first time an actress won ...more on Wikipedia
Age: 61
Birthplace: Metairie, Louisiana, United States of America
Nationality: United States of America
Profession: Television presenter, Comedian, Television producer, Film Producer, Screenwriter, + more
Schools: Atlanta High School, Grace King High School, University of New Orleans
Major/Field Of Study: Communication
Credits: Ellen: The Ellen DeGeneres Show, The Oscars, Ellen DeGeneres: Here and Now, The 79th Annual Academy Awards
Are they one of the best?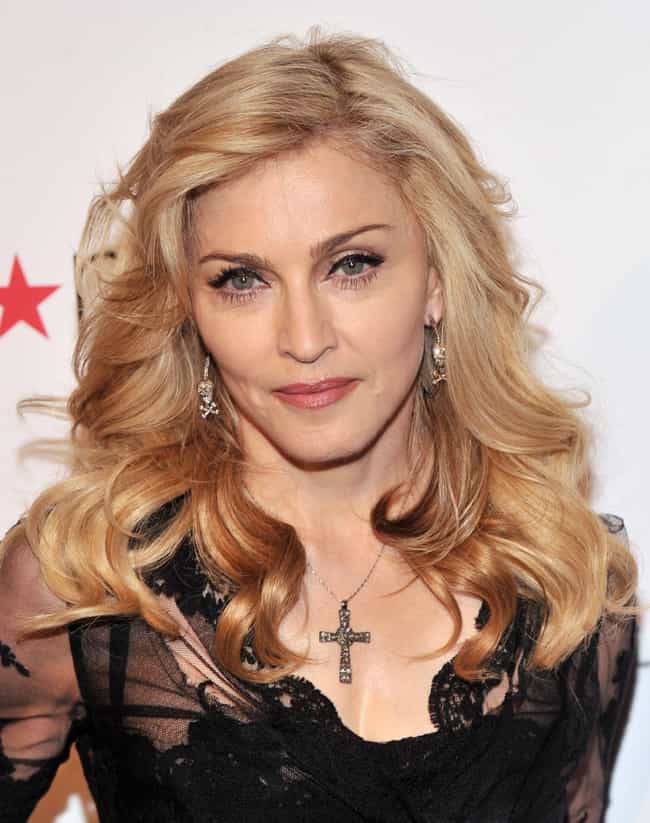 Madonna Louise Ciccone (, Italian: [tʃikˈkoːne]; born August 16, 1958) is an American singer, songwriter, actress, and businesswoman. Referred to as the "Queen of Pop" since the 1980s, Madonna is known for pushing the boundaries of songwriting in mainstream popular music and for the imagery she uses onstage and in music videos. She has frequently reinvented her music and image while maintaining autonomy within the recording industry. Although having sparked controversy, her works have been praised by music critics. Madonna is often cited as an influence by other artists. Born and raised in Michigan, Madonna moved to New York City in 1978 to pursue a career in modern dance. After performing ...more on Wikipedia
Age: 60
Birthplace: Bay City, Michigan, United States of America
Nationality: United States of America
Profession: Record producer, Entrepreneur, Singer-songwriter, Film Producer, Screenwriter, + more
Schools: West Junior High, Rochester Adams High School, University of Michigan, St. Andrew's School
Credits: Madonna: Truth or Dare, Desperately Seeking Susan, Dick Tracy, Evita
Are they one of the best?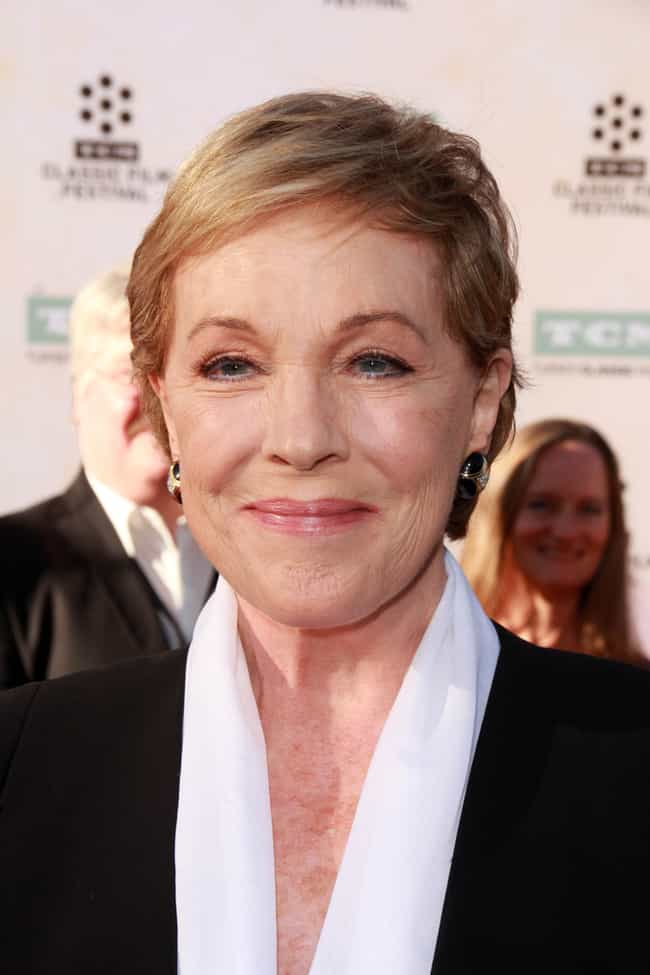 Dame Julie Andrews, (born 1 October 1935) is an English actress, singer and author. Andrews, a child actress and singer, appeared in the West End in 1948 and made her Broadway debut in The Boy Friend (1954). Billed as "Britain's youngest prima donna", she rose to prominence starring in Broadway musicals such as My Fair Lady (1956) playing Eliza Doolittle, and Camelot (1960) playing Queen Guinevere. In 1957, Andrews starred in the premiere of Rodgers and Hammerstein's written-for-television musical Cinderella, a live, network broadcast seen by over 100 million viewers. Andrews made her feature film debut in Mary Poppins (1964), and won the Academy Award for Best Actress for her performance ...more on Wikipedia
Age: 83
Birthplace: Walton-on-Thames, United Kingdom
Nationality: England
Profession: Theatre Director, Author, Actor, Voice acting, Singer, + more
Credits: Mary Poppins, The Sound of Music, Shrek 2, Despicable Me
Are they one of the best?