VOTE
The Greatest Modern Day Renaissance Men

4.7k votes
1.3k voters
73.4k views
33 items
List Rules Vote up the men who are the best at everything.
There's an easy way to become a renaissance man: become really good at a lot of things. Okay, maybe it's not that easy. But it can be done, judging by the names on this list of the most accomplished polymaths we're lucky enough to have with us today. They've become famous for their prowess in multiple fields, including the arts, science, mathematics, politics, and linguistics. They're inventors and poets, astronauts and authors, explorers and celebrities.
These are the true modern day renaissance men, the modern day incarnations of people like Leonardo da Vinci. For example, Queen guitarist Brian May is also an accomplished astronomer, physicist Douglas Hofstadter is also a renowned expert in technology and human consciousness, and former basketball star Kareem Abdul-Jabbar has a second career as a foreign policy expert and novelist.
If you want to know how to be a modern renaissance man, study the people on this list - then study a bunch of other things and uncover the secrets of the universe... or at least more than one field of Earth-bound science, art, or other area of expertise. Easy, right?!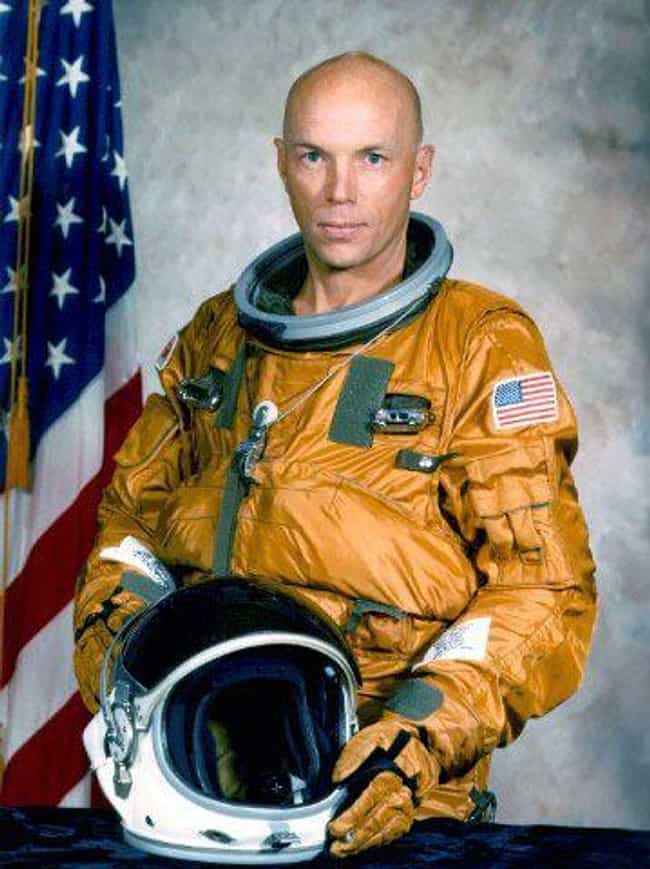 Franklin Story Musgrave, M.D. (born August 19, 1935) is an American physician and a retired NASA astronaut. He is a public speaker and consultant to both Disney's Imagineering group and Applied Minds in California. In 1996 he became only the second astronaut to fly on six spaceflights, and he is the most formally educated astronaut with six academic degrees. Musgrave is the only astronaut to fly aboard all five Space Shuttles. ...more on Wikipedia
Age: 83
Birthplace: Boston, USA, Massachusetts
Nationality: United States of America
Profession: Biophysicist, Public speaker, Physiologist, Astronaut, Computer scientist, + more
Schools: University of California, Los Angeles, St. Mark's School, Marietta College, Columbia University College of Physicians and Surgeons, + more
Major/Field Of Study: Biophysics, Chemistry, Literature, Mathematics, Statistics, + more
Degree: Doctor of Medicine, Master of Science, Master of Arts, Bachelor of Science, MBA, + more
Credits: Mission to Mars

Are they multifaceted?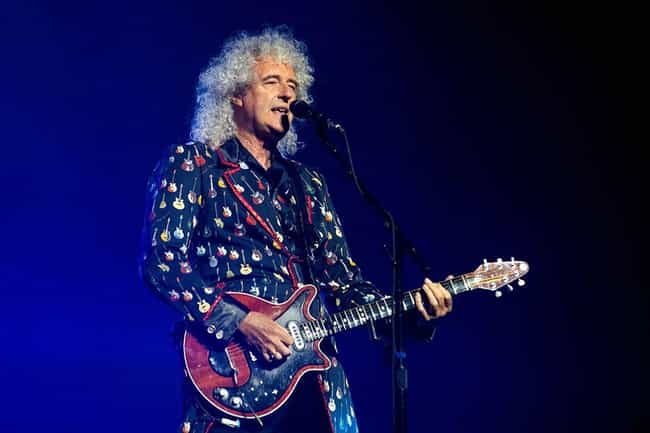 Brian Harold May, (born 19 July 1947) is an English musician, singer, songwriter and astrophysicist. He is the lead guitarist of the rock band Queen. His songs include "We Will Rock You", "Tie Your Mother Down", "I Want It All", "Fat Bottomed Girls", "Flash", "Hammer to Fall", "Save Me", "Who Wants to Live Forever" and "The Show Must Go On". May was a co-founder of Queen with lead singer Freddie Mercury and drummer Roger Taylor, having previously performed with Taylor in the band Smile, which he had joined while he was at university. Within five years of their formation in 1970 and the recruitment of bass player John Deacon completing the lineup, Queen had become one of the biggest rock ...more on Wikipedia
Age: 71
Birthplace: Hampton, London, London, United Kingdom
Nationality: United Kingdom
Profession: Astrophysicist, Record producer, Guitarist, Songwriter, Musician, + more
Schools: Imperial College London, University of London, Hampton School
Major/Field Of Study: Physics, Pure mathematics
Degree: Bachelor's degree
Credits: Ted, Moulin Rouge!, Flash Gordon, Step Brothers

Are they multifaceted?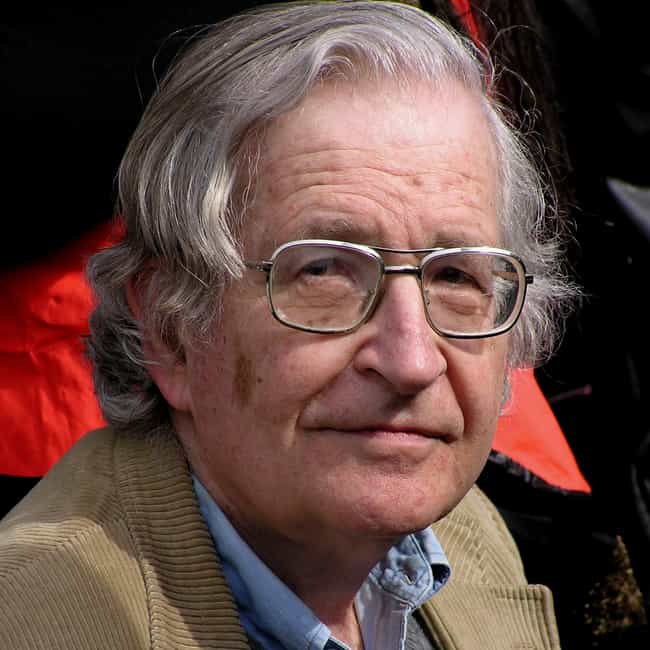 Avram Noam Chomsky (born December 7, 1928) is an American linguist, philosopher, cognitive scientist, historian, social critic, and political activist. Sometimes called "the father of modern linguistics", Chomsky is also a major figure in analytic philosophy and one of the founders of the field of cognitive science. He holds a joint appointment as Institute Professor Emeritus at the Massachusetts Institute of Technology (MIT) and laureate professor at the University of Arizona, and is the author of more than 100 books on topics such as linguistics, war, politics, and mass media. Ideologically, he aligns with anarcho-syndicalism and libertarian socialism. Born to working-class Ashkenazi ...more on Wikipedia
Age: 90
Birthplace: East Oak Lane, Philadelphia, Pennsylvania, United States of America
Nationality: United States of America
Profession: Linguist, Cognitive scientist, Historian, Logician, Screenwriter, + more
Schools: University of Pennsylvania, Central High School
Major/Field Of Study: Linguistics
Degree: PhD, Master of Arts, Bachelor of Arts
Credits: L'encerclement - La démocratie dans les rets du néolibéralisme, The U.S. vs. John Lennon, Noam Chomsky: Distorted Morality, Noam Chomsky: Rebel Without a Pause

Are they multifaceted?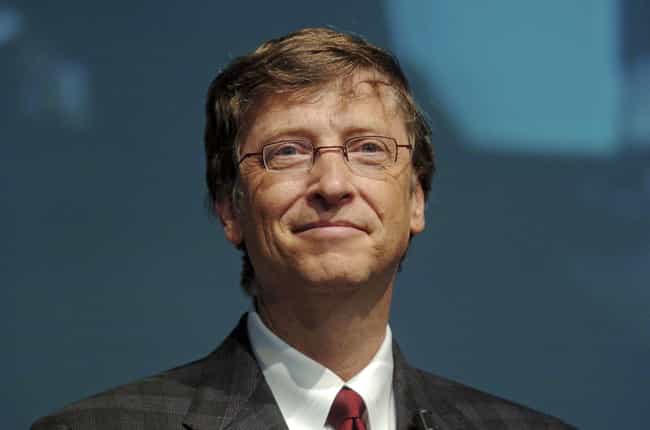 William Henry Gates III (born October 28, 1955) is an American business magnate, investor, author, philanthropist, and humanitarian. He is best known as the principal founder of Microsoft Corporation. During his career at Microsoft, Gates held the positions of chairman, CEO and chief software architect, while also being the largest individual shareholder until May 2014. Born and raised in Seattle, Washington, Gates launched Microsoft with Paul Allen in 1975; it went on to become the world's largest personal computer software company. Gates led the company as chairman and CEO until stepping down as CEO in January 2000, but he remained chairman and became chief software architect. In June ...more on Wikipedia
Age: 63
Birthplace: Seattle, Washington, United States of America
Nationality: United States of America
Profession: Programmer, Software Architect, Businessperson, Investor, Entrepreneur
Schools: Lakeside School, Harvard College
Credits: The Triumph of the Nerds: The Rise of Accidental Empires, Freakonomics, Give Us the Money, The Billionaires' Pledge

Are they multifaceted?