Culture

Famous Modernism Paintings

List of famous Modernism paintings, listed alphabetically with pictures of the art when available. The Modernism period was a cultural awakening in the art world, so it's no surprise it produced some of the most historic paintings in the history of the world. The works of art listed below are some of the most popular Modernism paintings, so most of the artist's names who created these works will be very recognizable. Renowned paintings from the Modernism period are showcased in museums all around the world, so save yourself an expensive vacation by simply scrolling through this list.
List contains pieces like American Gothic and Der Goldfisch.
This list answers the questions, "What are the most famous Modernism paintings?" and "What are
examples of Modernism
paintings?"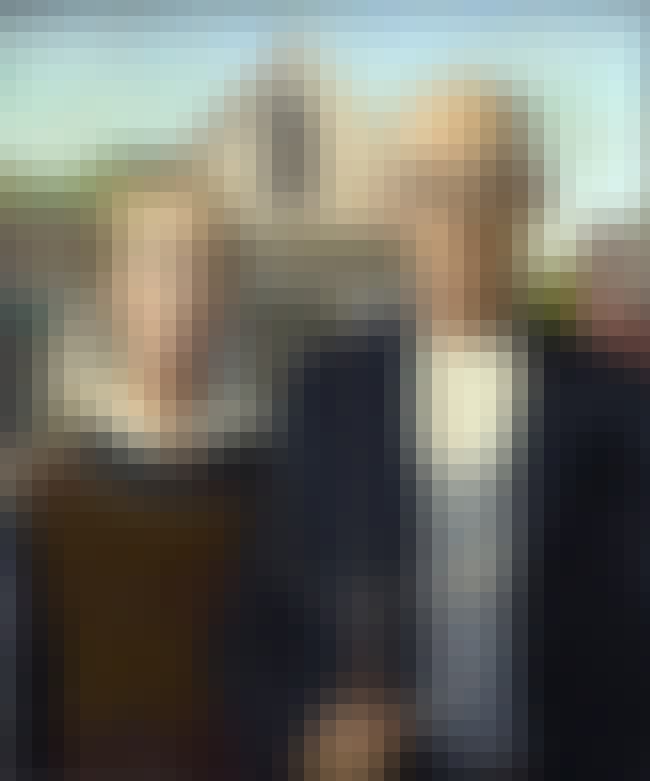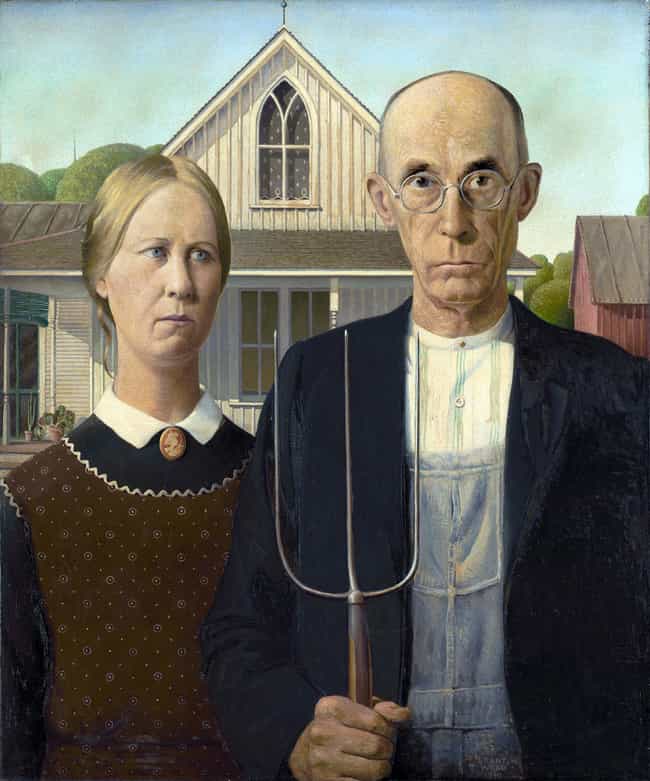 American Gothic is a painting by Grant Wood in the collection of the Art Institute of Chicago. Wood's inspiration came from what is now known as the American Gothic House, and his decision to paint the house along with "the kind of people I fancied should live in that house." The painting shows a farmer standing beside his spinster daughter. The figures were modeled by the artist's sister and their dentist. The woman is dressed in a colonial print apron evoking 19th-century Americana, and the couple are in the traditional roles of men and women, the man's pitchfork symbolizing hard labor, and the flowers over the woman's right shoulder suggesting domesticity. The plants on the porch of the ...more on Wikipedia
Artist: Grant Wood
Subject: Midwestern United States, Farmer
Art Form: Painting
Period / Movement: Modernism
see more on American Gothic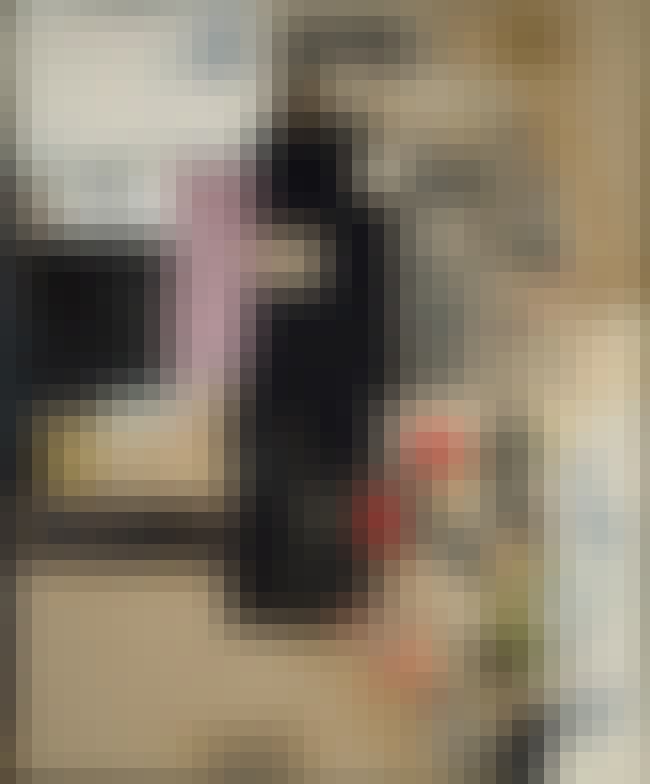 Artist: Robert Rauschenberg
Genres (Art): Abstract art
Art Form: Painting, Printmaking
Period / Movement: Modernism
see more on Dam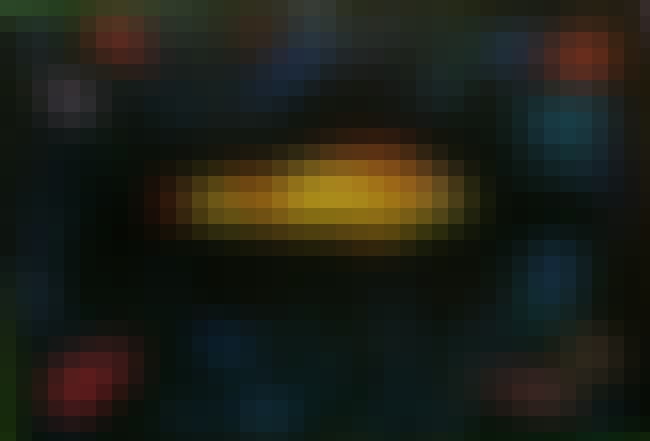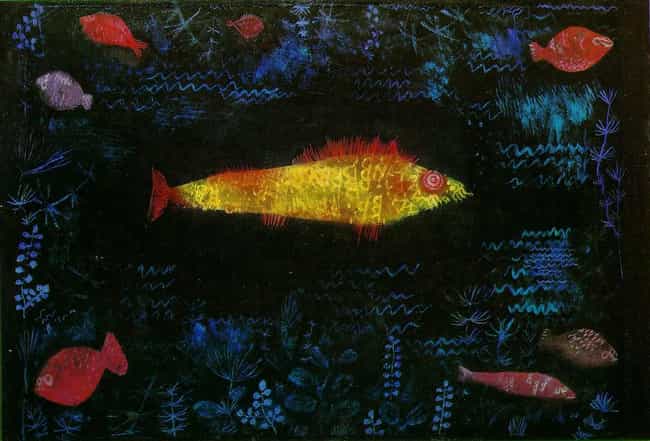 Artist: Paul Klee
Subject: Goldfish
Art Form: Painting
Period / Movement: Modernism
see more on Der Goldfisch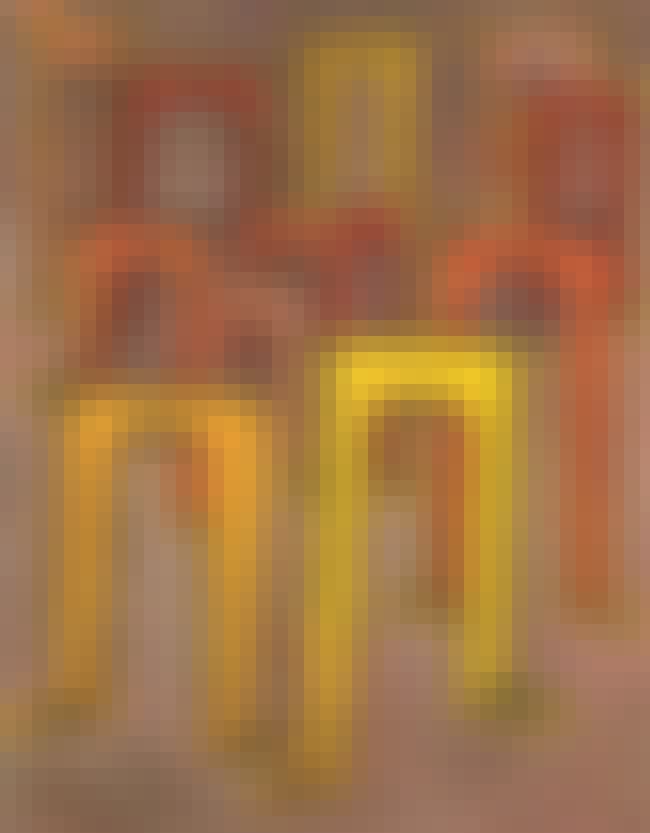 Revolution des Viadukts is a 1937 painting by Swiss artist Paul Klee. ...more on Wikipedia
Artist: Paul Klee
Genres (Art): Abstract art
Art Form: Painting
Period / Movement: Modernism
see more on Revolution des Viadukts