Weird History
How Thousands Of Allied Prisoners Of War Used Monopoly To Escape Nazi Germany During WWII

Monopoly has been inciting conflicts in living rooms for decades, so the fact that it helped British POWs escape from German camps in WWII is surprising. During WWII, British intelligence organization MI9 concocted a plan to hide escape kits in specially crafted Monopoly sets. Soldiers would be trained to identify special markings on the specially prepared kits — and would know to look for silk maps with escape routes on them inside.
With the help of Christopher Clayton Hutton, a magic aficionado with a connection to Harry Houdini, as well as the manufacturers of the newly popular game, MI9 was able to send incredibly discreet escape materials to British POWs during the WWII. WWII monopoly was much more than a game — it was a way to save thousands of lives.
Germany Followed The Geneva Convention — For A While — Which Made The Whole Effort Possible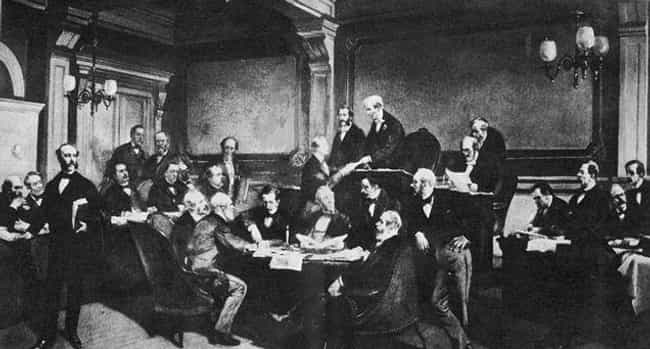 At the beginning of WWII, "Germany could not afford to ignore the Geneva Convection," the protocol that required POWs be treated in specific, humane ways in exchange for the ability to participate in transfer programs. If the Germans treated their POWs humanely, they would be able to trade POWs with their enemies for their own POWs, as well as for supplies such as medicine or food.
This meant that the Red Cross and other charities were allowed to send packages into POW camps, and the idea to hide escape plans and kits in these packages was born from that fact. The Germans even looked forward to these packages, because it meant less work on their end in terms of taking care of the POWs.
Ironically, the Germans also appreciated the packages because they felt if their POWs were spending their time playing games like Monopoly, they were less likely to think about escaping.
Christopher Hutton, The Man Behind The Monopoly Ruse, Was Hired By MI9 For His Interest In Magic Tricks
Before joining MI9, Christopher "Clutty" Hutton was enamored by magic. When he was 20 years old, he challenged famed magician and escape artist Harry Houdini to try to escape from a wooden box of his design, and Houdini agreed — but not before bribing the wood worker beforehand. Hutton referred to this encounter in his interview with Major J.H. Russell to join the British War Office in 1939.
It was Hutton's creativity and particular interest in escapology that landed him the job, luckily for the POWs who his ideas helped save. In fact, Russell was looking specifically for someone like Hutton, "a showman with an interest in escapology."
Hutton Didn't Like To Follow The Rules, But Was Too 'Valuable' To Fire
Hutton was often considered "eccentric" by his coworkers, and he had a penchant for disobeying the rules. He had a reputation for "stepping on plenty of toes" in order to get things done. However, "Clutty" was indispensable for MI9, a fact not overlooked by his commanding officer, who said: "He cannot be expected to comply with ordinary service discipline, but he is far too valuable for his services to be lost to this department."
The commanding officer was smart in realizing Hutton's potential, for it was his ingenuity that led to the brilliant Monopoly escape kits.
MI9 Conspired With The Manufacturers Of Monopoly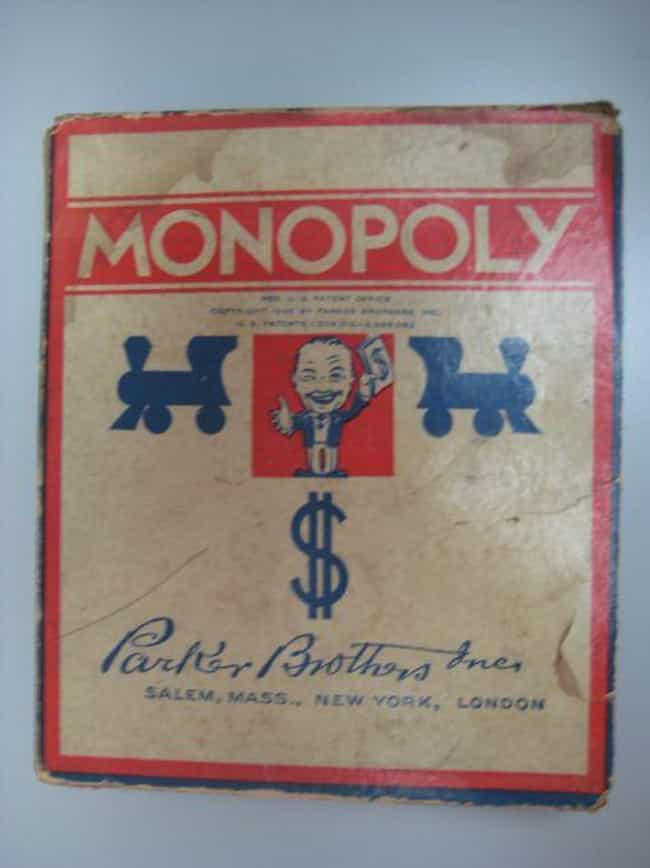 Hutton was a man of principles, and he refused to use food and care pacakages for his escape kits; he didn't want to take up the space of other essential things the POWs needed. The Geneva Convention allowed for cards and board games, though, so he went that route.
Hutton realized that Monopoly was large enough to conceal both the items needed for an escape kit as well as actual money. The game was practically perfect for Hutton's scheme, especially the fact that the manufacturers of Monopoly, Waddingtons, made silk maps.
Before Waddingtons manufactured board games, they were a printing company responsible for creating silk play bills for the Royal Family. The company was adept at printing on silk, which proved crucial for creating maps that did not rustle like paper, were waterproof, and wouldn't distort. Waddingtons made both silk maps and Monopoly, and Hutton took advantage of the situation to create the perfect escape kit.