Easter Eggs
20 Movie Details You Probably Never Noticed In Monsters, Inc.

June 29, 2020
164 votes
24 voters
20 items
List Rules Vote up the most interesting Monsters, Inc. movie details!
Monsters, Inc. is absolutely packed with small details and hidden Easter eggs, which isn't unusual for a Pixar film. The animators at Pixar have been hiding fun bits of trivia and blink-and-you'll-miss-it details for over twenty years. Even though Monsters, Inc. has undoubtedly been out for a while, we bet there's more than a few small movie details in this list that you've never noticed.
Take a look below and see if you've caught any of these Monsters, Inc. small movie details, and vote up the ones you find most interesting!
Mike Has 3 Post-Its Up Reminding Him To File His Paperwork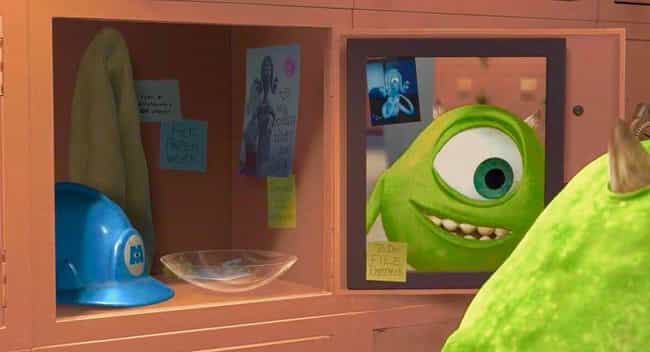 By Redditor /u/FlamingBunny999:
In Monster's, Inc. (2001), Mike has three sticky note reminders to file his paperwork in his locker, which he later forgets to do, driving the plot of the movie.
Sully's Chair Has A Hole In It To Accommodate His Tail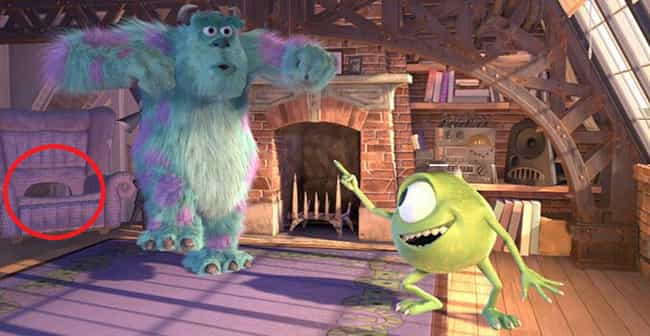 By Redditor /u/prentle
Mike References Billy Crystal In Harry Met Sally With The "White Man's Overbite"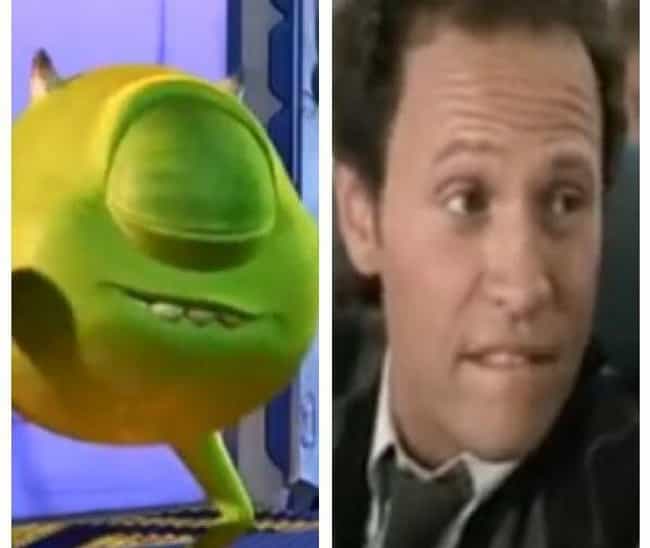 By Redditor /u/cjcorr:
In Monsters, Inc., after Mike has a successful first comedy routine, he celebrates by doing the "white man's overbite" from When Harry Met Sally. Crystal of course voices Mike.
Silly Uses Boo's Sock To Distract The Yellow CDA Guys
From Redditor /u/EverythinShinyCapn:
I must've watched Monsters, Inc. a hundred times with my two year old and only just noticed now that the sock Mike uses to distract the yellow CDA guys is Boo's.