Total Nerd
14 Monsters You Don't Want To Admit You Have A Crush On

Updated October 23, 2019
8.2k votes
1k voters
30.4k views
14 items
List Rules Vote up the monster hotties you wouldn't mind haunting your dreams tonight.
In fantasy and horror-based media, we're supposed to root for the normal-looking good guys and be repulsed by the monsters and villains they fight. But, more often than we'd care to admit to ourselves, monsters can have a certain edgy appeal that conventionally attractive good guys just don't. Whether they're river gods, demons, slasher movie villains, or freshly-risen corpses, there's just something about a bad boy or girl that we can't say no to, no matter how many horns, fangs, robo-parts, or tentacles they're rocking.
Fans of horror sometimes don't even have an issue revealing their crushes on fictional monsters, like cosplayers dressed up as sexy Pennywise. Director Guillermo del Toro even fed this taboo theme into his human/fish fornication movie, The Shape of Water.
It definitely helps, too, when the character actor out of makeup is a secret hottie. Creatures like your average sparkly vampire or bikini-clad succubus are tailor-made to seduce us, but the sexy fictional monsters on this list are definitely not for those with such pedestrian tastes.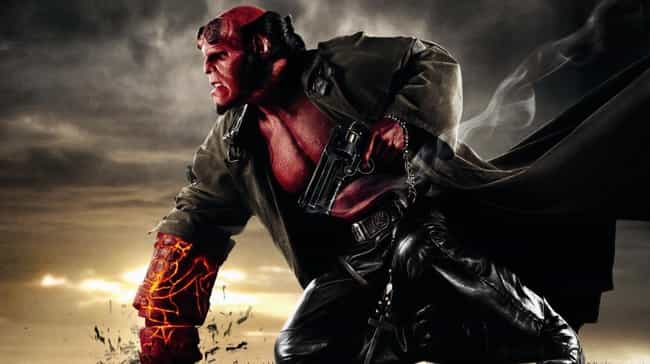 Mike Mignola's devilish comic book creation is a demon pulled from the depths of Hell by the Nazis. His "Right Hand of Doom," lava-colored skin, hulking body, and fangs are supposed to inspire fear, but there are definitely a lot of people who are not-so-secretly horny for the horned slayer.
"Gruff and romantic, with a low tolerance for bullsh*t and bullies, Hellboy comes off the screen as the kind of man every girl wants at her side horns, tail, and all," writer Margorie Liu noted of Ron Perlman's live-action version. Who would say no to that six-pack and those bulging biceps, too?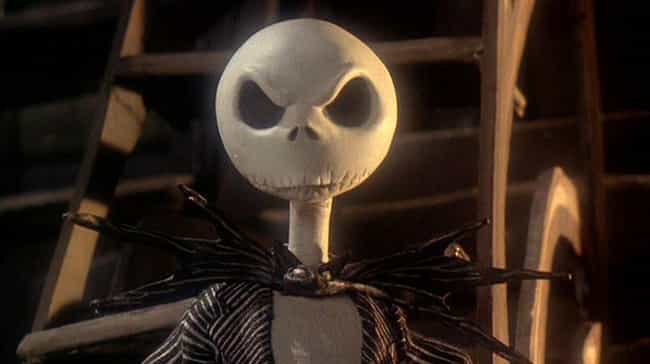 Despite being a spooky claymation skeleton, The Nightmare Before Christmas's Jack Skellington possesses a lot of charm and a great set of pipes, too. He's also cast as a romantic hero, and the sweetness between him and puppet-girl Sally makes a lot of audience members' hearts beat a little faster.
The internet is filled with fan art and fiction (and even in-depth articles) made to quench the secret Pumpkin King (or "Bone Daddy") thirst.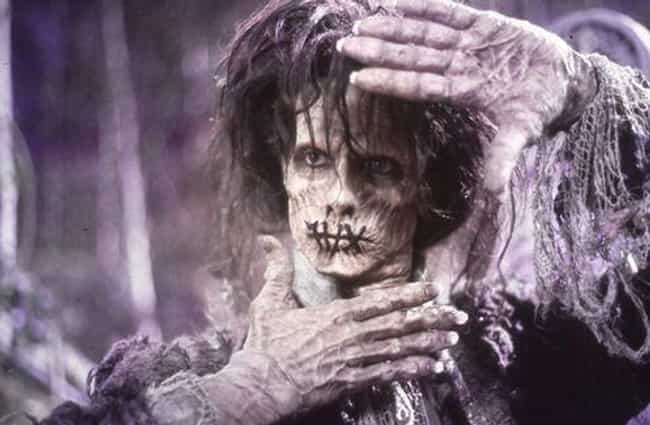 Unlike vampires and werewolves, zombies have usually been a hard romantic sell. There's just something about the decaying flesh and brain-hunger that seems to turn most people off. That is, unless you're Hocus Pocus's Billy Butcherson. Despite the gnarled skin and Robert Smith wig, people have been secretly lusting after Billy since 1993.
If you're one of them, you'll be relieved to hear that this was the intention. "Kenny [Ortega, director of Hocus Pocus] kind of wanted Billy to be an attractive zombie," actor Doug Jones revealed in a 2013 interview for BuzzFeed. "I hear that from people all the time who grew up with the movie. Their first movie crush was Billy Butcherson, often. It's really kind of sweet and charming to hear that."
Once a buff high priest in ancient Egypt, Imhotep was condemned to be mummified alive after trying to make off with the pharaoh's main squeeze. Once accidentally revived in the 1920s, he stayed a little more ragged (and skinless) around the edges until he could fully restore himself.
Even before that, however, there's something about his uncanny ability to unhinge his jaw and summon swarms of locusts that sets some hearts aflutter. The Mummy villain's slavish devotion to bringing back his lost love is also pretty darn romantic. That's probably why the "Imhotep/Evy" ship exists.