Weird History
12 Monuments That Were Removed in Disgrace

Nobody ever thinks that when they put up a monument to someone that they'll have to take it down later because the memorialized disgraced themselves. But there are many examples of paintings, monuments, and statues that were removed after a person's shame came to light.
Sometimes it was for a little evading paying one's taxes, like former Vice-President Spiro Agnew. Other times it was a dictator being removed from the history books, like Lenin or Stalin. And a few times, like in the case of Bill Cosby's statue being removed from Walt Disney World, it's because of horrific allegations making them an international symbol of ridicule and disgust. Perhaps the most prolific of these was British DJ and philanthropist Jimmy Savile, who had dozens of monuments and memorials destroyed or defaced after his crimes against children were confirmed by British authorities.
Here are 12 disgraced statues, monuments, paintings, and memorials that were taken down or otherwise altered because of disgraceful actions by their subjects. Some were destroyed, others simply changed, and a few are still locked away somewhere, possibly ready to be put back up if and when the public is more forgiving.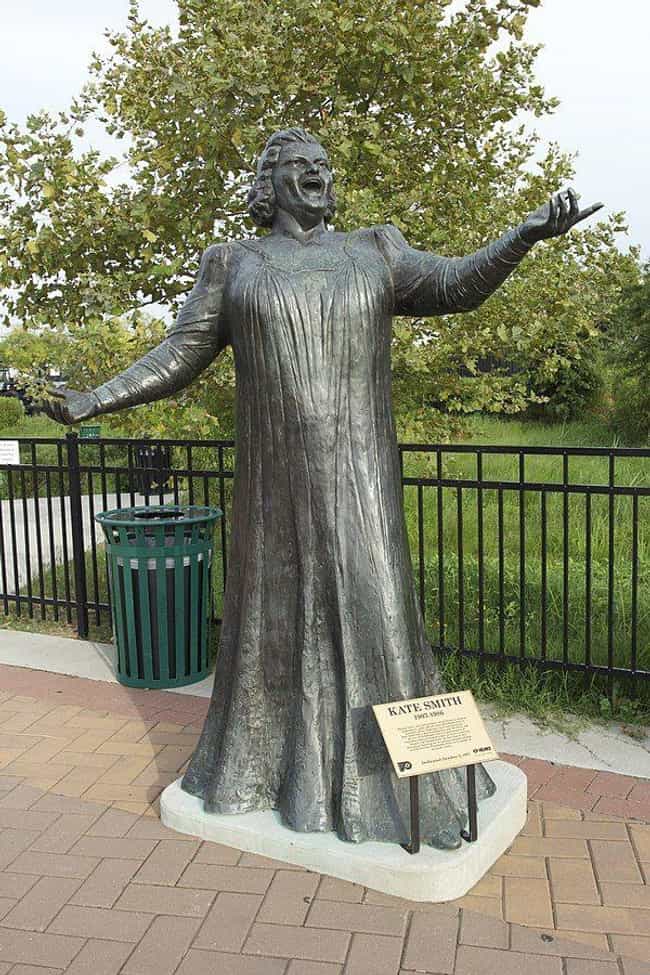 Kate Smith's recording of "God Bless America" has been played before sports games in the US for decades. She has even been memorialized as a monument. In April 2019, a fan of the New York Yankee's revealed that in 1931 Smith recorded a song called, "That's Why Darkies Were Born," and in 1933 she sang, "Pickaninny Heaven." In light of the revelation about Smith's nationalistic ideology present in her early music, the Yankees and Philadelphia Flyers both announced that they would no longer play Smith's "God Bless America," and the Flyers took down her statue in front of their stadium in Pennsylvania.
Flyers President Paul Holmgren said, "The NHL principle 'Hockey is for Everyone' is at the heart of everything the Flyers stand for. As a result, we cannot stand idle while material from another era gets in the way of who we are today."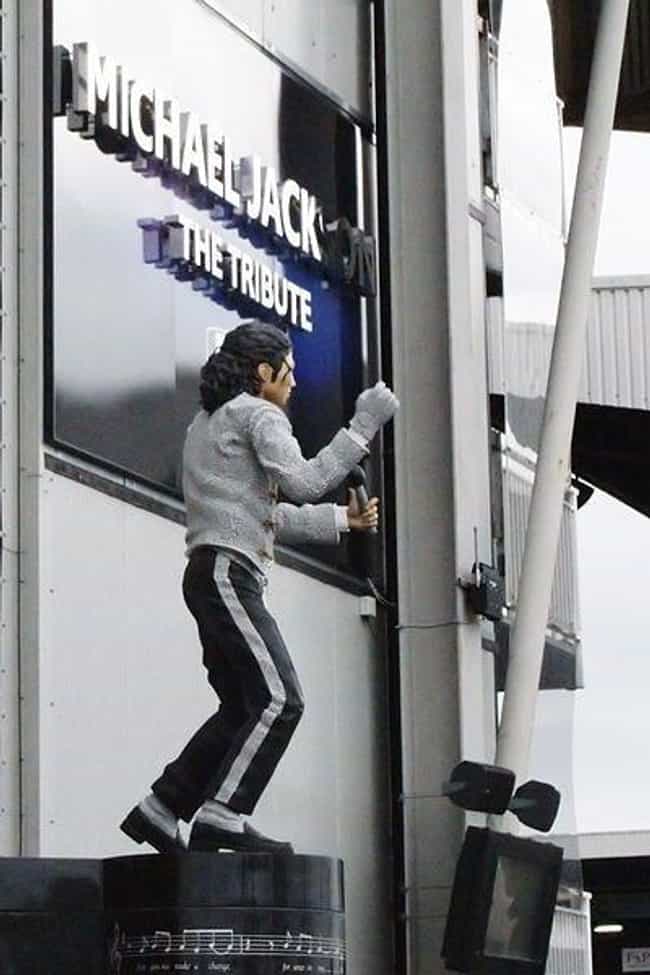 In 2011, the King of Pop inexplicably had a memorial statue raised at Craven Cottage, the stadium where English soccer team Fulham plays. The 7-foot tall plaster and resin monument was put up by the club's owner, Mohamed Al-Fayed, who had it made for the famed department store Harrods.
When they didn't want it, Al-Fayed put it up outside Craven Cottage, much to the dismay of fans who weren't buying Al-Fayed's explanation that it was to commemorate Jackson's attendance at a Fulham match in 1999. After Al-Fayed sold the team, the statue was removed. He gave the statue to Britain's National Football Museum in 2014.
Shortly after the 2019 HBO documentary, Leaving Neverland, came out accusing Jackson of sexual misconduct against minors, his monument was removed from the museum. The museum did not explicitly connect the documentary to the removal, but a spokeswoman announced that the decision came out of a desire to "better represent the stories [they] want to tell."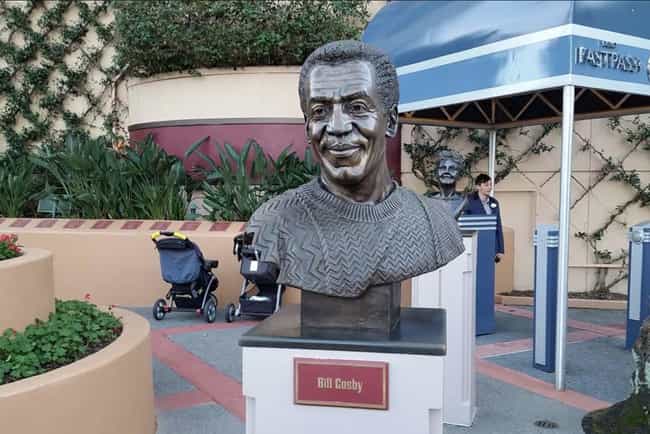 After news broke that Cosby admitted in a court deposition to obtaining drugs with which to use on unwitting women, Walt Disney World responded to a circulating petition and removed a bust of the comic from their Hollywood Studios theme park.
In April 2018, Cosby was found guilty on three counts of aggravated indecent assault and faces up to 10 years in prison.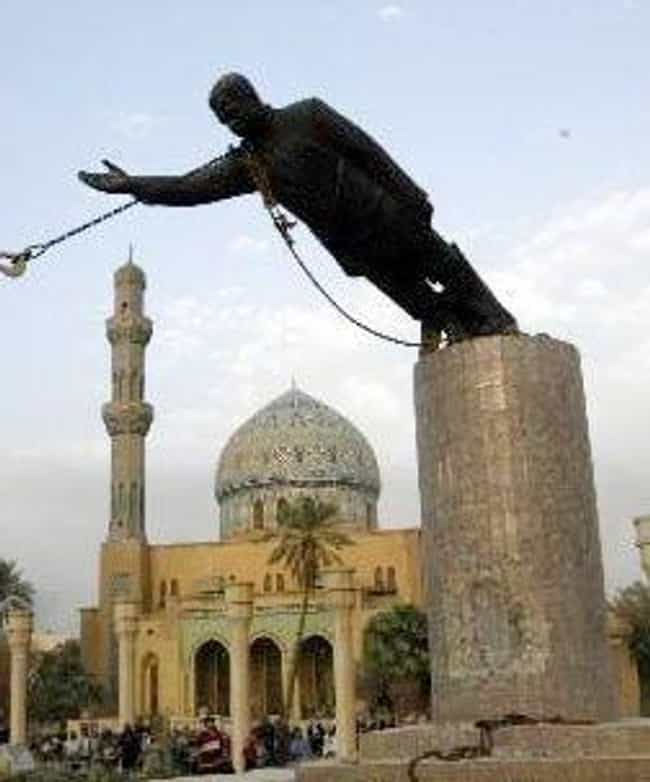 The
giant statue
of the dictator in central Baghdad's Firdaus Square was toppled by a US Marine crane on April 9, 2003, shortly after the Iraqi capital was secured by American forces. The statue was then set upon by Iraqi citizens, who decapitated it and paraded the head around the streets of Baghdad.