Weird History
17 Monuments That Were Removed in Disgrace

Updated June 26, 2020
313.5k views
17 items
Nobody ever thinks that when they put up a monument to someone that they'll have to take it down later because the memorialized disgraced themselves. But there are many examples of paintings, monuments, and statues that were removed after a person's shame came to light.
Sometimes it was for evasion of paying one's taxes, like former Vice President Spiro Agnew. Other times it was a dictator being removed from the history books, like Lenin or Stalin. And a few times, like in the case of Bill Cosby's statue being removed from Walt Disney World, it's because of horrific allegations making them an international symbol of ridicule and disgust. Perhaps the most prolific of these was British DJ and philanthropist Jimmy Savile, who had dozens of monuments and memorials destroyed or defaced after his crimes against children were confirmed by British authorities.
Here are 17 disgraced statues, monuments, paintings, and memorials that were taken down or otherwise altered because of disgraceful actions by their subjects. Some were destroyed, others simply changed, and a few are still locked away somewhere, possibly ready to be put back up if and when the public is more forgiving.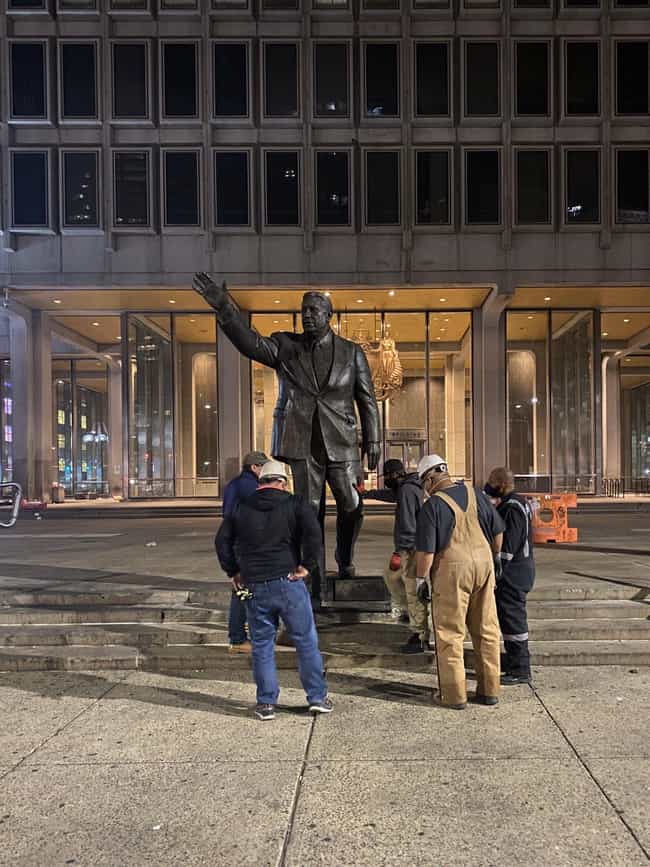 Philadelphia Mayor Jim Kenney wrote, "The statue represented bigotry, hatred, and oppression for too many people, for too long. It is finally gone," as workers removed the monument of former Mayor and Police Commissioner Frank Rizzo. Rizzo was the focal point for many Philadelphians protesting racial discrimination in June 2020. In the 1970s, Rizzo encouraged citizens to "vote white" and unfairly targeted Black communities.
On June 3, 2020, the city of Philadelphia finished what protesters started by removing the monument that once stood outside City Hall.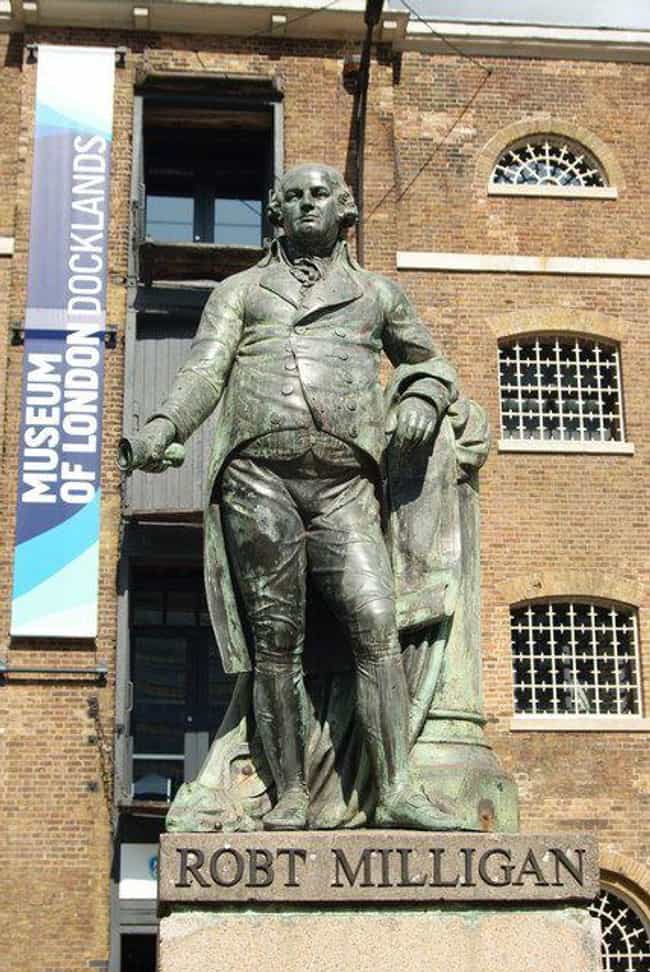 On June 9, 2020, the statue of slaveholder Robert Milligan was removed from the Museum of London Docklands in response to a call to action by anti-racism protestors around the world. The Museum of London Docklands explained that "the monument is part of the ongoing problematic regime of white-washing history, which disregards the pain of those who are still wrestling with the remnants of the crimes Milligan committed against humanity."
Sadiq Khan, the mayor of London, stated that his city has to face "an uncomfortable truth" about its history with slavery, and therefore any monuments with links to slavery "should be taken down."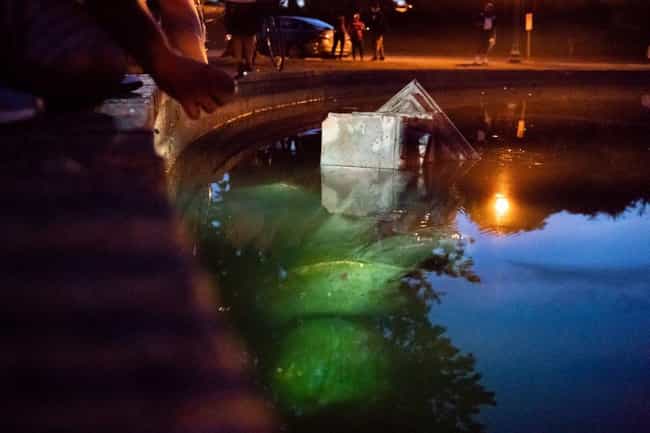 Christopher Columbus has been historically recognized as one of the first Europeans to travel to the New World. In recent years, younger generations in America have begun to draw attention to Columbus's violent treatment of Native Americans.
On June 9, 2020, in response to the movement calling attention to worldwide racial injustice after the killing of George Floyd while in the custody of Minneapolis police, citizens of Richmond, VA, dismantled the statute of Columbus in Byrd Park and dragged it into a nearby lake.
On the morning of June 10, protesters in Boston removed the head from a statue of Columbus in Christopher Columbus Park. A similar incident occurred in 2006 and in 2015, again in protest of racial inequality. The following day, a team of city workers moved the monument into storage. Local indigenous groups are asking for the mayor to remove it for good.
In St. Paul, MN, protesters toppled yet another statue of Columbus.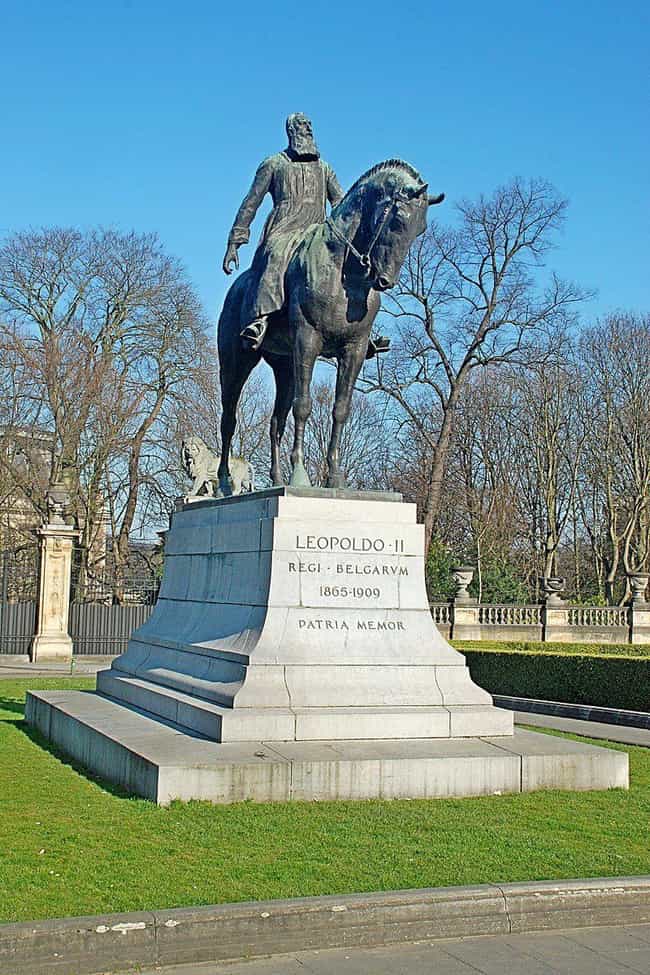 King Leopold II of Belgium brutally seized Congo in the late 19th century, claiming millions of lives. He was memorialized throughout Belgium, and for 150 years his statue has stood in Antwerp, Ghent, and Brussels.
In late May 2020, a movement seeking an end to worldwide racial injustice finally brought to a head the recent growing pressure from younger generations in Belgium to confront the legacy their country was built on in central Africa. As a result, the Antwerp statue of Leopold II was set ablaze, the Ghent statue was covered in red paint, and protestors in Brussels climbed atop another statue of Leopold II and flew the Democratic Republic of Congo flag.
After 71,000 people signed a petition to remove all statues of Leopold II in Belgium, the Antwerp statue was relocated to the Middelheim Museum. A spokesman for Antwerp Mayor Bart De Wever, however, stipulated that the charred monument was being taken down because it posed a "public safety issue," not because of community outcry.