Airplanes
List of Morane-Saulnier Airplanes and Aircrafts

List of all Morane-Saulnier airplanes and aircraft types, with images, specs, and other information. These active and retired Morane-Saulnier planes are listed in alphabetical order, but if you're looking for a particular aircraft you can look for it using the "search" bar. The Morane-Saulnier aircrafts on this list include all planes, jets, helicopters, and other flying vehicles ever made by Morane-Saulnier. Unless you're an aviation expert you probably can't think of every aircraft made by Morane-Saulnier, so use this list to find a few popular Morane-Saulnier planes and helicopters that have been used a lot in the course of history.
List ranges from Morane-Saulnier P to Morane-Saulnier MoS-50, plus much more.
This list answers the question, "What aircrafts are made by Morane-Saulnier?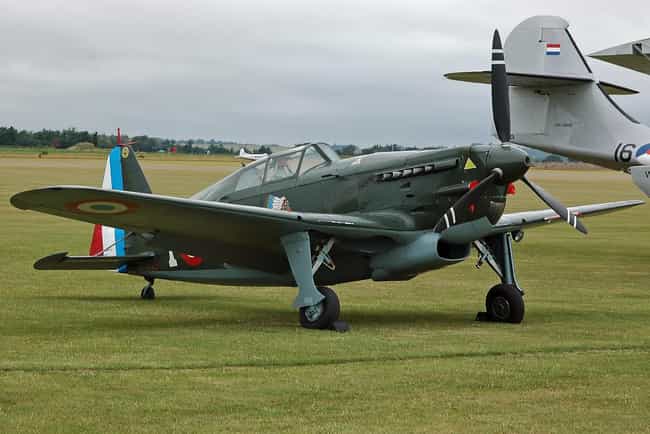 The M.S.406 was a French Armée de l'Air fighter aircraft built by Morane-Saulnier starting in 1938. Numerically, it was France's most important fighter during the opening stages of World War II. Although sturdy and highly maneuverable, it was underpowered and weakly armed when compared to its contemporaries. Most critically, it was outperformed by the Messerschmitt Bf 109E during the Battle of France. The M.S.406 held its own in the early stages of the war, but when the war restarted in earnest in 1940, losses to all causes amounted to approximately 400 aircraft. Out of this total some 150 were lost to enemy fighters and ground fire, another 100 were destroyed on the ground in enemy air ...more on Wikipedia
Type: Fighter aircraft
Manufacturer: Morane-Saulnier
Introduced: Jan 01 1938
Length (m): 8.17
Wingspan (m): 10.62
Maiden Flight: Aug 08 1935
see more on Morane-Saulnier M.S.406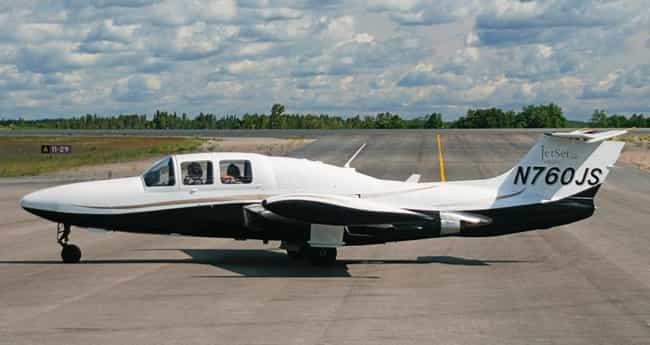 2
Morane-Saulnier MS.760 Paris
The Morane-Saulnier MS.760 Paris is a French four--seat jet trainer and liaison aircraft built by Morane-Saulnier. Based on the earlier side-by-side seating two-seat trainer, but adding another row of two seats, the MS.755 Fleuret, the Paris was used by the French military between 1959 and 1997. In 1955, a short-lived venture with Beech Aircraft to market the Paris as an Executive Business Jet in the US market was soon eclipsed by Learjet's Model 23. While four seat propeller planes are common, jet-powered planes with this seating arrangement such as the Grumman EA-6B Prowler are comparatively rare. ...more on Wikipedia
Manufacturer: Morane-Saulnier
Length (m): 10.41
Wingspan (m): 10.1
Maiden Flight: Jul 26 1954
Morane-Saulnier MoS-50 was a French parasol configuration trainer aircraft built in 1924. The twin-seat aircraft was of wooden construction and was one of the last aircraft to have a rotary engine, a 130 hp Clerget 9B. In 1925 six MS.50Cs were sold to Finland, where they were used as trainers until 1932. It was very popular in service. Five aircraft of the modified MS.53 type were sold to Turkey. ...more on Wikipedia
Type: Trainer aircraft
Manufacturer: Morane-Saulnier
Introduced: Jan 01 1924
Length (m): 7.59
Wingspan (m): 11.68
see more on Morane-Saulnier MoS-50
The Morane-Saulnier Type P was a French parasol wing two-seat reconnaissance aeroplane of the First World War. Morane-Saulnier built 595 for the French air force, and it was also used by the British until 1916-17. The Type P was larger, more powerful, and better armed than its predecessor, the Type L. It was also more popular than its sister plane, the Type LA. ...more on Wikipedia
Type: Reconnaissance aircraft
Manufacturer: Morane-Saulnier
Introduced: Jan 01 1914
Length (m): 7.2
Wingspan (m): 11.2
see more on Morane-Saulnier P