Weird History
The Most Accurate TV Shows About The Wild West

Updated November 22, 2019
20.5k views
12 items
There's no paucity of shows about frontier life, and finding a good Wild West series is somewhat subjective. There are numerous television series, such as The Life and Legend of Wyatt Earp (1955-1961), that incorporate well-established figures, Western tropes, and themes to entertain viewers and provide a level of authenticity.
Other shows, like Wild Wild West (1965-1969), a series no one would confuse for accurate, push the envelope and integrate innovative ideas into elaborate and adventurous plots and characters.
When it comes to classic Western series, shows like Bonanaza, Gunsmoke, and, more recently, Deadwood have managed to create and maintain a well-established following. Just because these shows about frontier life are popular, however, does not mean they provide a realistic depiction of their subject. How accurate are these Wild West series? And where do they just not quite hit the mark?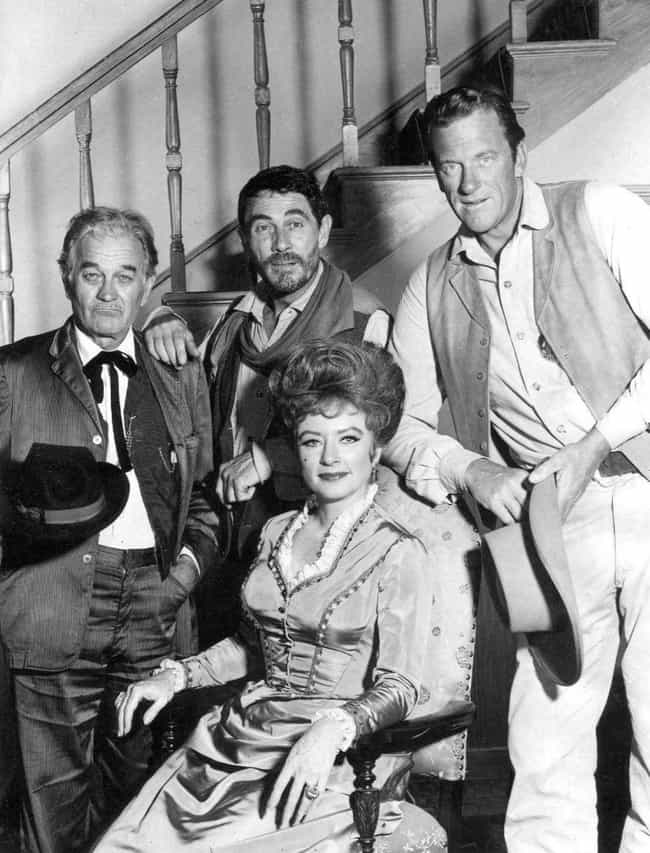 What It Gets Right: In what began as a radio show, the television series Gunsmoke ran from 1955 to 1975. The show starred James Arness as Marshal Matt Dillon, the law man tasked with keeping order in Dodge City. Gunsmoke wasn't wasn't an idealistic presentation of the Wild West, rather it presented hardships in the American frontier like cattle rusting, land and resource rights, and threats of physical harm.
Gunsmoke depicted the lives of often under-represented or stereotyped groups, a conscious decision by writer John Meston. The series was, according to Meston, "the first show that treated Indians as human beings, not just 'red skins' or worse. We did a number of shows about that, and about intermarriage, and of course, the buffalo." Gunsmoke also incorporated women and minorities as well, and oftentimes left viewers with a not-so-happy ending.
Where It Falls Short: While Gunsmoke did offer a grittier American West, it also made some striking errors when it came to history. The show, set in Kansas, was never filmed there, making the landscape more desert-like than perhaps necessary. Gunsmoke presented Marshal Dillon, the show's protagonist, as a US Marshal, something that wouldn't have been possible if he was based in one location. Marshals served whole states, indicating Dillon would have had to be a deputy marshal, if part of the Marshals Service at all.
Actors: James Arness, Milburn Stone, Amanda Blake
Premiered: 1955
Where to watch

seasons partial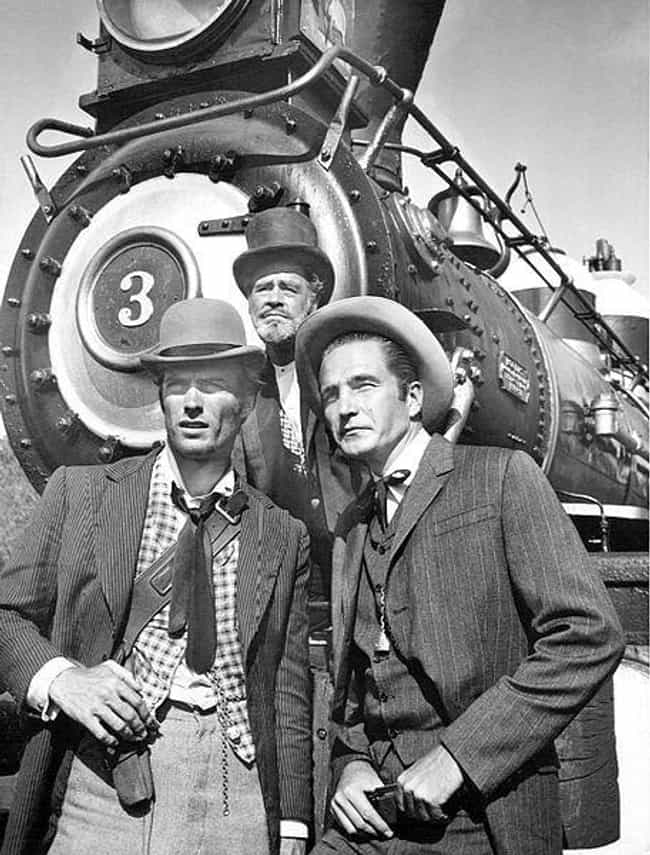 What It Gets Right: Rawhide, a show that propelled Clint Eastwood into stardom and gave the world a memorable theme song, ran from 1959 to 1965. Largely character driven, Rawhide centered on the lives and exploits of trail drivers on the frontier, namely Gil Favor (played by Eric Fleming) and Rowdy Yates (Eastwood). Rawhide was realistic in its presentation of the hardships of moving cattle - finding water, banditry, weather, and illness, for example - with a main character, depicted by Fleming, who was, in the words of writer Ellen Thorpe, a "strong portrayal of an honest, strong, intelligent hero with a strong sense of justice and morality [that] overrode all others."
Rawhide was dark, even in its black-and-white presentation onscreen. Storylines about addiction, foul play, and ghost towns all brought an air of eeriness to the show.
Where It Falls Short: Toward the end of its time on television, Rawhide lost sight of its atmospheric presentation of the American West, acquiescing to cliches and stunts to attract ratings. When Eric Fleming left the show in 1964, Rawhide declined further. At its height, however, Rawhide was, "an example of what the medium could once achieve," according to critic Philip Lindley.
As a somewhat superficial, but nonetheless glaring, mistake, viewers have noticed that Gil Favor was shown wearing Wrangler jeans on the show, pants that were not at all appropriate to the 1860s.
Actors: Clint Eastwood, John Ireland, Charles Gray, Eric Fleming, Raymond St. Jacques, + more
Premiered: 1959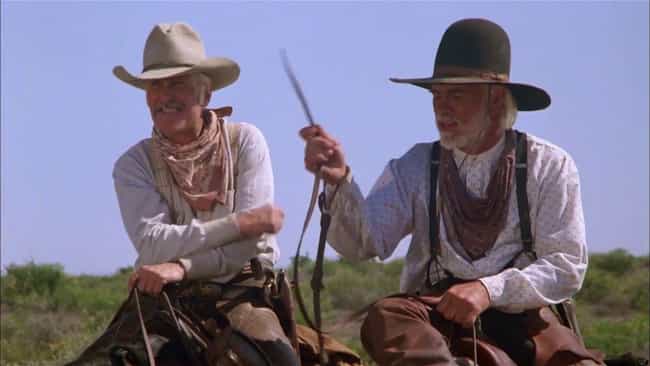 What It Gets Right: The Lonesome Dove franchise spawned both a miniseries and a television series, based on the characters created by Larry McMurtry's novels of the same name. Lonesome Dove stuck close to McMurtry's work, paying attention to the details he meticulously put forward. Literary editor Leon Wieseltier noted, "There are so many novels now in which you can smell the research... with Larry, you feel that he had all the history, geography, and mythology already in him, that he possessed his subject and didn't have to work it up."
Lonesome Dove went to great lengths to preserve historical accuracy, opting to use Mexican corrientes cows when Longhorn cattle weren't available - the closest animals to the types of cows present on the frontier at the time. The clothing worn in Lonesome Dove was chosen to reflect the time, which disappointed writer-turned-extra, Stephen Harrington, when he was given a derby hat rather than a Stetson. Derby hats, also known as bowlers, were, in fact, the most popular hat of the time period.
Where It Falls Short: Despite all efforts to not give into rose-colored notions of the Wild West, even Larry McMurtry acknowledged that, while he thought he, "had written about a harsh time and some pretty harsh people... [he] produced something nearer to an idealization; instead of a poor-man's Inferno, filled with... faithlessness, and betrayal." He said, "I actually delivered a kind of Gone With the Wind of the West, a turnabout I'll be mulling over for a long, long time."
The visual presentations of Lonesome Dove were, perhaps, more guilty of over-dramatization than the novels. The miniseries gave into "cliches," "caricatures," and "tried and tired conventions," to say nothing of a slow pace, according to The New York Times.
Actors: Diane Lane, Robert Duvall, Steve Buscemi, Tommy Lee Jones, Anjelica Huston, + more
Where to watch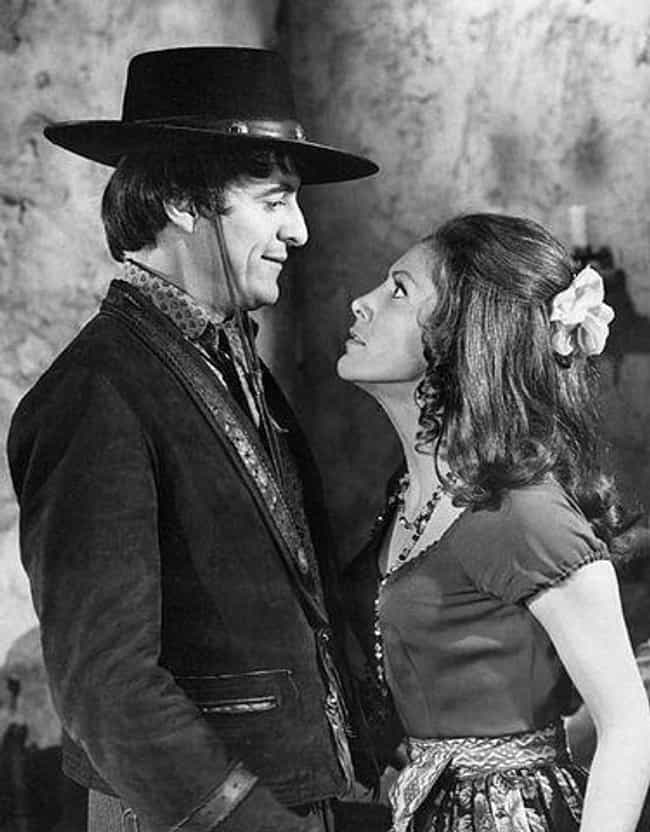 What It Gets Right: The High Chaparral ran from 1967 to 1971, staring Lief Erickson as "Big John" Cannon. Cannon was a rancher in Arizona, living on Apache land close to the Mexican border. Cameron Mitchell played Cannon's brother, Buck, and Mark Slade portrayed his son, Billy Blue.
The High Chaparral cast Apache nation members as Apache characters and Latinos as Latinos as a conscious effort to accurately show life in the American Southwest. From the outset, The High Chaparral presents the danger of living on the American frontier when Cannon's wife, Anna-Lee, is taken out by members of the Apache tribe. Cannon takes a second wife, Victoria, the daughter of a Mexican rancher. Victoria was played by Argentinian-American actress Linda Cristal and her father, Don Sebastian Montoya, was portrayed by Frank Silvera, born in Jamaica in 1914.
The High Chaparral incorporated ethnic diversity into its plot and its cast alike, featuring Henry Darrow as Victora's brother, Manolito. Darrow, of Puerto Rican heritage, was one of the actors who helped The High Chaparral function as the opposite of a "relatively sterile morality play with sharply stereotyped characters." Rather, The High Chaparral used, "real people... [they] aren't as lovable as those at the Ponderosa [from Bonanza] but [were] much easier to respect, as would anyone who prefers people to icons."
Where It Falls Short: The High Chaparral creator David Dortort (who earlier created Bonanza) was dedicated to providing historical accuracy in his show, but the show only lasted four seasons. Praised for depicting the beauty, authenticity, and diversity of the American Southwest, The High Chaparral showed less violence and, to at least one blogger, less realism, by its last season. The show also lost some of its major cast during its final season, namely Mark Slade, which turned fans against the show.
Actors: Leif Erickson, Cameron Mitchell, Henry Darrow
Premiered: 1967