Weird History
The Most Accurate Movies About WWII

Hollywood was making World War 2 movies well before the conflict was even over. That's how fascinating and important the subject is. Filmmakers knew it then, and they know it now. As a result, there have been many notable WWII pictures over the decades. There's a lot to unpack about the world-changing conflict, and many angles from which to explore it. By all accounts, these movies have helped us understand the conflict better, especially when they've been dramatized well. Major directors have tackled this significant historic event, including Steven Spielberg, Richard Attenborough, Christopher Nolan, and Clint Eastwood.
Sticking to the facts helps make these films resonate, because it allows audiences to learn something at the same time that they're viewing an engaging story. What follows is a list of particularly vital World War II movies. They all purport to dig into the realities of WWII, from the front lines, to the POW camps, to the bunkers where strategies were conceived. We'll tell you where they get things historically correct, as well as where they fudge things a little bit for dramatic purposes.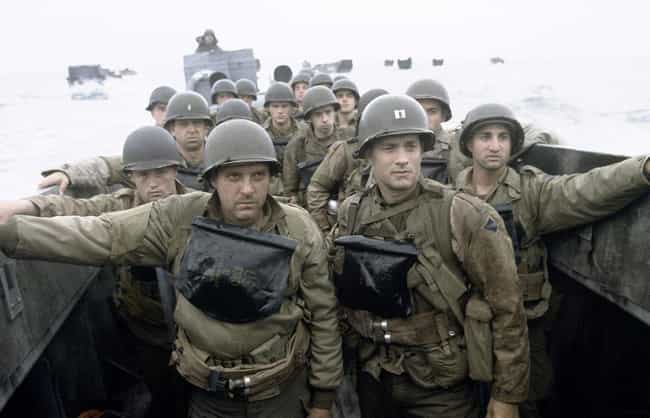 After storming the beach at Normandy, a group of US soldiers is sent on a rescue mission to find the title character, whose brothers have been slain in the line of duty.
What It Gets Right: Noted historian Stephen Ambrose has hailed Saving Private Ryan as the truest war movie ever made. Specifically, he praises the authenticity of the combat scenes, which do not glorify what it was like to be on the front lines. Ambrose said that the film's soldiers are "watching themselves [perish] and they can't do anything about it, and nobody can do anything about it." Colonel Kevin Farrell, the former chief of military history at the US Military Academy, similarly praises the way the movie portrays "the sense of chaos and confusion" soldiers commonly experience in combat.
Where It Falls Short: The film is inspired by a true story, but takes some distinct liberties with it. Private Ryan is a fictional character, not a real person. There was an actual soldier, Frederick "Fritz" Niland, on whom he seems to be based. Niland's mother was notified on the same day that his three brothers had all lost their lives in combat. No rescue mission to save him is known to have occurred, though.
Actors: Tom Hanks, Matt Damon, Vin Diesel, Paul Giamatti, Bryan Cranston, + more
Released: 1998
Directed by: Steven Spielberg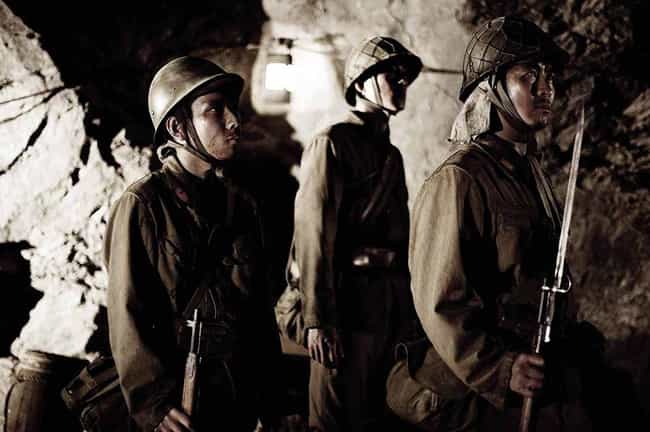 Clint Eastwood's 2006 film Letters from Iwo Jima - a companion piece to his Flags of Our Fathers - looks at the Battle of Iwo Jima from the standpoint of the Japanese soldiers.
What It Gets Right: The film nails a lot of small yet significant details about one of its central characters, Japanese commander Gen. Tadamichi Kuribayashi. That includes correctly depicting his tactics, including the heavy use of trenches and tunnels. The depiction of him forbidding his men from taking their own lives with grenades is also true to life. To play Kuribayashi as realistically as possible, actor Ken Watanabe visited the region in Nagano where the general grew up so he could understand his background.
Where It Falls Short: The movie has been accused of making certain aspects of the Battle of Iwo Jima slightly less horrific than they actually were. That includes softening the depiction of the caves and tunnels, which in reality were extremely cramped and reeked of sulfur. The near-constant presence of rats and spiders is similarly ignored. While that may sound trivial, Kuribayashi's troops worked under these conditions, so portraying them with accuracy would have shown more fully the incessant lack of comfort they had to contend with.
Actors: Ken Watanabe, Ryan Kelley, Kazunari Ninomiya, Tsuyoshi Ihara, Ryo Kase, + more
Released: 2006
Directed by: Clint Eastwood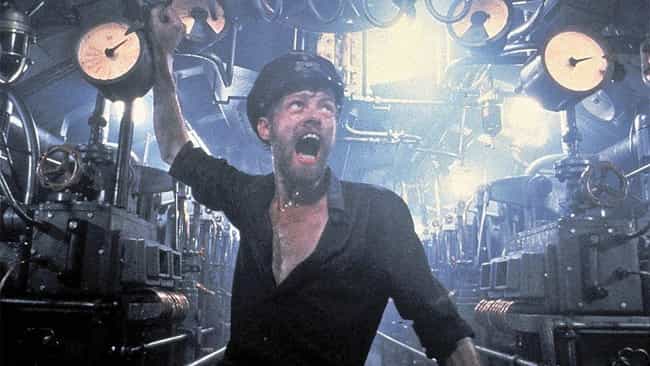 Director Wolfgang Petersen's acclaimed 1981 film takes viewers inside a German U-boat.
What It Gets Right: According to author Robert Niemi's book Inspired by True Events, Das Boot is authentic in multiple key areas. He writes, "the massive U-boat pens in France; the dank, congested interior of the U-boat; the increasingly ratty look of the crew; the unspeakable terror of depth-charge attacks - all are rendered with an unmatched degree of realism." In other words, watching the film makes you feel as though you're inside that submarine.
Where It Falls Short: At the same time, Niemi points out some areas in which the movie deviates from reality. Kapitanleutnant Lehmann-Willenbrock was both "huskier" and a full decade younger than Jurgen Prochnow, the actor who plays him. Likewise, the "long and hellish submersion of U-96 on the ocean floor after being damaged in the Straits of Gibralter never happened - nor did the film's culminating air raid just as the boat returns to base."
Actors: Jürgen Prochnow, Herbert Grönemeyer, Uwe Ochsenknecht, Otto Sander, Sky du Mont, + more
Released: 1981
Directed by: Wolfgang Petersen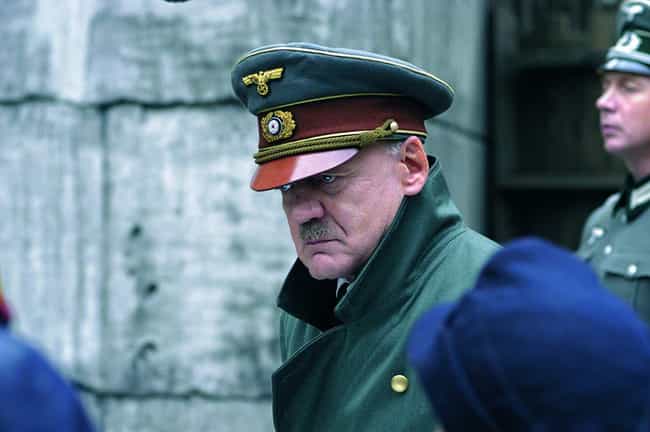 Oliver Hirschbiegel's riveting 2004 film follows Adolf Hitler and those around him during the final days in the famous "Fuhrerbunker."
What It Gets Right: Actor Bruno Ganz was committed to portraying the Führer as authentically as possible. He studied a rare tape recording of the German leader's everyday speaking voice - as opposed to the one he used when giving speeches or making public pronouncements - so that he could recreate it. Hirschbiegel wanted that kind of accuracy throughout, so he based the film on several detailed historical sources, including Joachim Fest's Inside Hitler's Bunker .
Where It Falls Short: There are really no outright errors one can point to in this immaculately researched movie. Any inaccuracies are because the absolute facts are unknown or disputed. For example, Magda Goebbels is shown giving her children a drink to make them sleepy and then putting cyanide in their mouths. A memoir by the Führer's private secretary, Traudl Junge, claims the children were injected with morphine , although Rochus Misch, an eyewitness in the bunker, says the film's depiction is correct. The kids' fate is the same either way, but the exact manner in which they perished depends upon whom you ask.
Actors: Alexandra Lara, Bruno Ganz, Thomas Kretschmann, Birgit Minichmayr, Corinna Harfouch, + more
Released: 2004
Directed by: Oliver Hirschbiegel