Culture
The 8 Most Awkward Mark Zuckerberg Moments

Facebook founder and CEO Mark Zuckerberg has become an international celebrity. He's a young billionaire, the largest stakeholder in one of the world's most influential companies, and also something of a pop culture icon. He was the subject of the multi-Oscar-nominated 2010 film The Social Network, after which everything from his choice of wardrobe to his dietary choices have become fodder for national debate and discussion. The CEO has encountered plenty of potentially career-ruining mistakes, but so far has managed to bounce back from setbacks.
This level of exposure and scrutiny has revealed that The Zuck is bit of a socially awkward penguin. Something about his presence, on stage and in public, makes people sort of uncomfortable. Zuckerberg's public persona has grown warmer and more secure throughout the years, as Facebook grew into the biggest thing since sliced bread, but there have been missteps along the way. Take a Mark Zuckerberg interview at the D8 conference when he was grilled on privacy issues. Zuckerberg, wearing his trademark hooded sweatshirt, was sweating and even zoning out over the course of the cringe worthy interview.
Mark Zuckerberg has been in his share of awkward moments throughout the years. And just as Facebook sees no sign of stopping anytime soon, we can only expect more awkward moments from the Zuck in the future.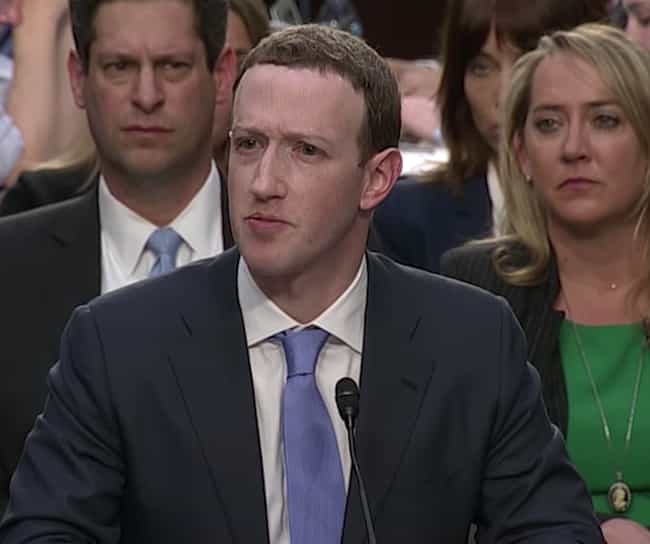 Zuckerberg Fails To Defend Facebook As Congress Fails To Understand It
In 2018, news broke that the conservative data mining company Cambridge Analytica improperly obtained user data from Facebook to build voter profiles, which were then used to target voters and sway their political opinions via biased content during the 2016 election cycle. Zuckerberg spent two days in April 2018 testifying before Congress to address concerns about Facebook and privacy. The CEO fumbled several questions and various senators made some confusing comments regarding the social media site.
Zuckerberg had his fare share of mishaps during the hearing and lawmakers did not exactly go easy on the CEO. Senator Richard Durbin pointedly asked Zuckerberg whether he would be comfortable sharing the name of the hotel where he was staying or the names of the people he had messaged via Facebook that week. When Zuckerberg said he would not, Durbin pointed out Facebook should extend this same right to privacy to their users. Sentator John Kennedy bluntly stated, "Your user agreement sucks." At one point, Zuckerberg left his notes behind when taking a break, which were quickly photographed and shared online. The notes revealed, among other things, Zuckerberg expected lawmakers would request his resignation.
However, it was not Zuckerberg alone who made the confrontation awkward. Many senators seemed to lack a fundamental understanding of the social networking site. Senator Roy Blunt was baffled at target ads for chocolate, which appeared after he told his Facebook friends that he was a serious chocoholic. This seemed laughable to social media users who had long ago grown used to seeing such explicitly targeted advertising on their feeds. Senator Gary Peters of Michigan spouted long debunked conspiracy theories about Facebook listening to users via microphones, which Zuckerberg had to calmly shoot down once again.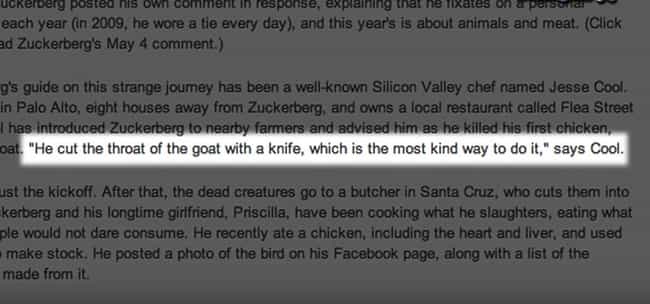 Zuckerberg Only Eats What He Kills
Zuckerberg's a big fan of yearly personal challenges to himself. For example, in 2009, he dared himself to wear a tie every day for a year. And then, possibly hoping to pull himself back from the very brink of madness following such a wild stunt, he announced in 2011 that he'd only be eating animals he personally killed.
He made the announcement himself on his Facebook page with the post, "I just killed a pig and a goat."
Zuckerberg later told Fortune Magazine that he'd been talking to some friends at a pig roast and it bugged him that they didn't like to think about live pigs while they ate delicious pork. So Zuckerberg, having experienced slightly negative feelings towards this attitude, decided he'd like to spend the next year only eating animals he had a personal role in killing and then butchering. Later on that year, just for laughs, Zuck mounted the head of a bison he'd killed on the wall of the Facebook office.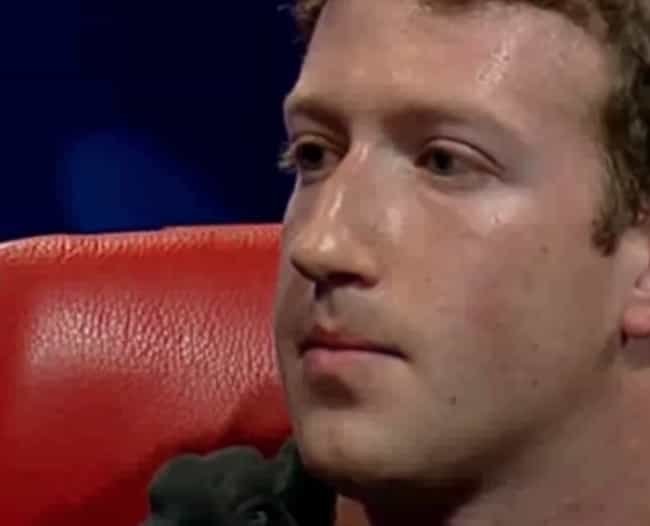 Zuckerberg Sweats Privacy Questions Profusely
At the 2010 D8 technology conference, Zuckerberg had kind of a bad night. A grilling on stage from Wall Street Journal reporters Walt Mossberg and Kara Swisher left him flustered and visibly frustrated. Not to mention kind of gross and sweaty, a fact mentioned in pretty much every report or blog post about the event. It was so bad, several in the press dubbed it a "Nixon moment", in reference to Richard Nixon's notoriously sweaty and awkward debate performance against John F. Kennedy in 1960.
Zuckerberg seemed unable to answer basic questions about privacy on Facebook without rambling and jumping back to vague talking points. He also seemed to concede at times that Facebook's default settings were not determined with the users in mind, and that people would be wise to review them personally. The post-interview reviewers were brutal.
As if all that weren't bad enough, during the interview, Zuckerberg removed his sweatshirt. This revealed a strange insignia with the Facebook logo inside. Upon seeing the symbol, Swisher declared that it looked like Zuckerberg was in a cult.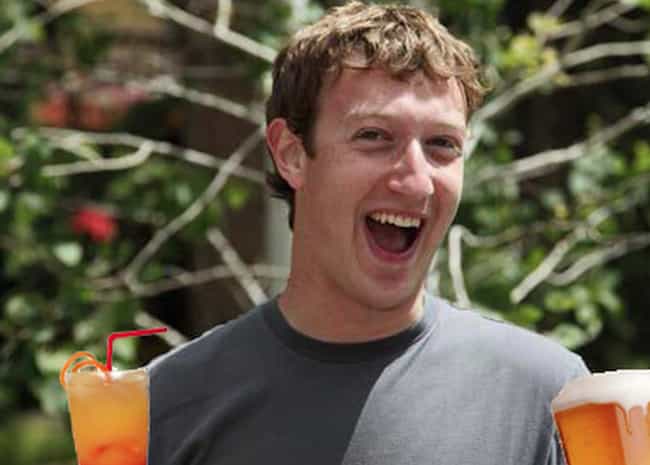 National Lampoon's Uruguayan Vacation
In early 2012, Zuckerberg, his girlfriend, and some other friends headed to Punta del Este, a resort town on Uruguay's southeastern coast. Before heading down there for some quality R&R, Zuckerberg made some rather outlandish demands of the owner of the house he'd be renting. What makes it extra absurd is that some of Zuckerberg's friends planned to stay in the house for less than a week. The demands included:
Everything in the house had to be scrubbed with "special chemicals"
All the home's furniture had to be removed and replaced
Cooks, maids, and other servants were hired at essentially a one-to-one ratio - a servant for each guest.
No pets anywhere on the property.