Entertainment
The Most Badass Ladies from Game of Thrones

10k votes
1.6k voters
97.8k views
17 items
List Rules Vote up the toughest, most badass ladies from 'Game of Thrones.'
Warning: Spoilers for Game of Thrones in its entirety.
Game of Thrones isn't exactly known for being very nice to its female characters, but when you get right down to it, the ladies of Game of Thrones are some of the most badass, powerful women on television. They've got dragons, magic and battle skills, and they know how to get what they want. Each of these characters is awesome in her own, special way.
From the Mother of Dragons to the Mother of Demons, all those who mess with the ladies on this list get what's coming to them. Some, like Yara Greyjoy, are in command of their own men, while others quietly control events from the background. And don't underestimate even the youngest women listed here - Arya Stark might still be a child, but she won't hesitate to own you with her sword-fighting skills - just ask the Night King.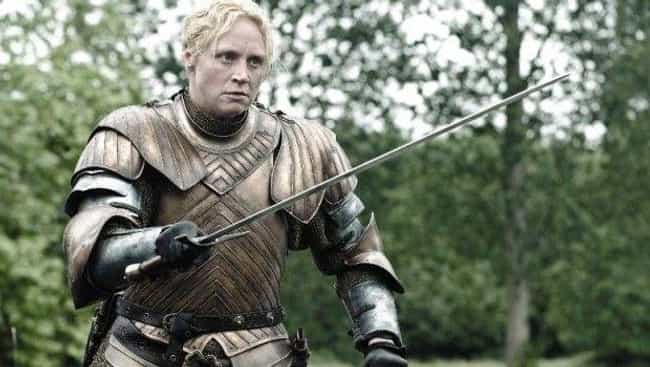 Brienne of Tarth has a lot of fans, and for good reason. The only female knight of the Seven Kingdoms is "unashamedly herself" according to actor Gwendoline Christie. She's had some memorable kills - like Stannis Baratheon - but one of the things that makes her the most badass is her undying loyalty and strength.

Is she awesome?
see more on Brienne of Tarth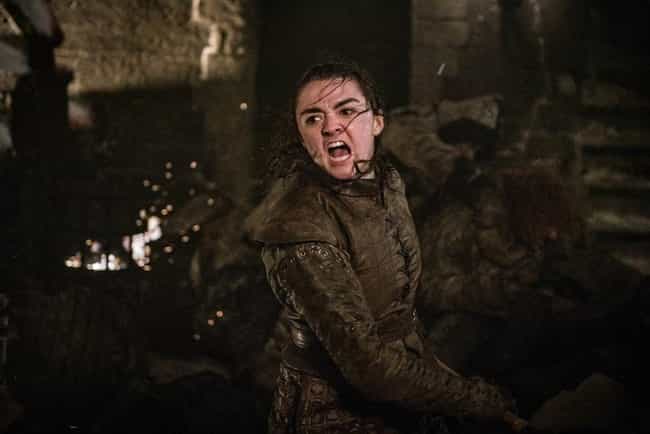 Arya Stark has always been a tough cookie, but as she has grown up throughout the series, she has proven she is a force to be reckoned with. She has slain many of the people on her list (remember how she fed Walter Frey his men?), and she ended the Night King with one of the most iconic dagger moves ever.

Is she awesome?
see more on Arya Stark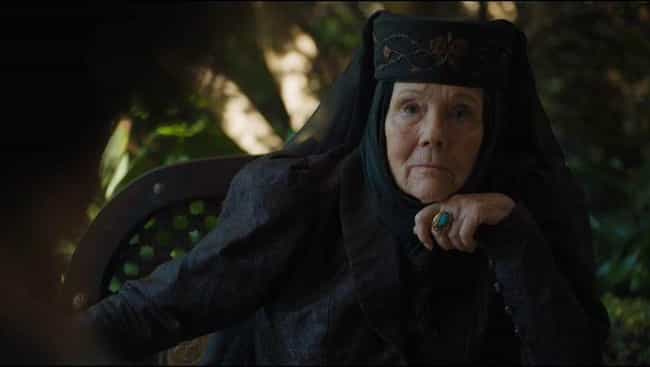 If you looked up shade in the dictionary, you'd see Olenna Redwyne's picture. The Dowager Countess of the Tyrell Family, Olenna gives zero f*cks about what people think of her. Olenna has one mission: protect her family and get them to the crown.
She killed Joffrey and told Jaime while simultaneously calling him out for his affair with his sister. After she slams down poisoned wine from Jaime, she recalls Joffrey's violent death and admits she did it, saying, "Tell Cersei. I want her to know it was me."

Is she awesome?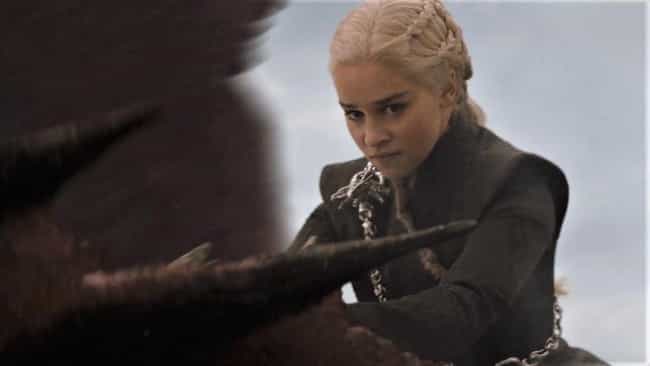 The Mother of Dragons has had more than a few kickass moments in the show. When she is not sicking her dragons on an unsuspecting foe, she is freeing enslaved folks and creating strategic alliances. She also has this habit of making men fall at her feet, like Ser Jorah and Jon Snow.
Dany has also proven she is competent on the battlefield, like when she was grounded during the Battle of Winterfell.

Is she awesome?
see more on Daenerys Targaryen