Culture
The Most Beautiful Cities in South America

Updated November 18, 2019
4.5k votes
814 voters
62.6k views
33 items
List Rules Vote up South America's prettiest cities.
List of the most beautiful cities in South America, as ranked by South American natives and world travelers. For travelers who have always wished to visit the wonder of South America, choosing the right city to inhabit for a few weeks of vacation can be difficult. Many of the South American countries, including Brazil, Colombia, Argentina, Peru, Venezuela, and Chile, have cities that feature the best that the continent has to offer. It doesn't matter if you're looking for a thrilling adventure among the native wildlife or to enjoy a cultural festival any time of the year, there is sure to be a city in South America that has everything you need.
Cities like Rio de Janeiro, Buenos Aires, and Salvador offer the sights of the best big cities, including incredible skylines and strong art culture. Beach front cities, such as Buzios, are go-to locations for those who want to lie out in the sun and watch the clear blue waves. Many of the cities in South America are home to ancient ruins and architectural wonders that are unlike anywhere else in the world.
What are the most beautiful cities in South America? This list features the top cities for new tourists and professional travelers alike.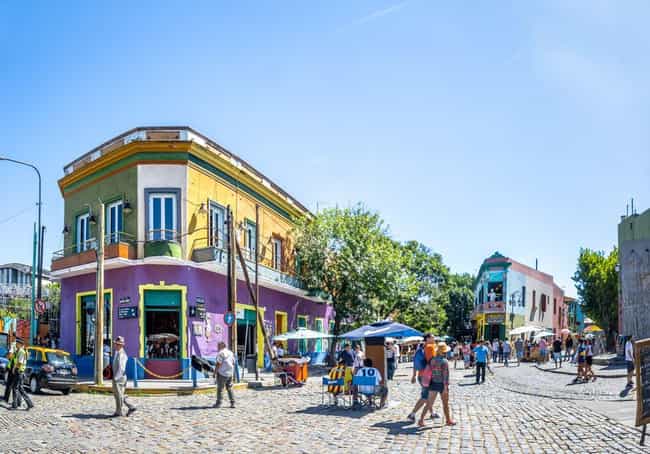 Buenos Aires is the quintessential big city of South America, with a blend of historical buildings and metropolitan life.
Located In: Buenos Aires Province, Argentina
Area (km sq): 203.31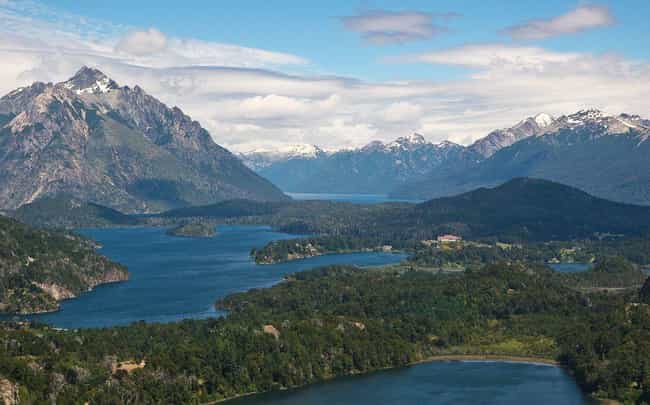 Since San Carlos de Bariloche is home to mountains and bodies of water, it's a popular spot for thrill seekers from all over the globe.
Located In: Río Negro Province, Argentina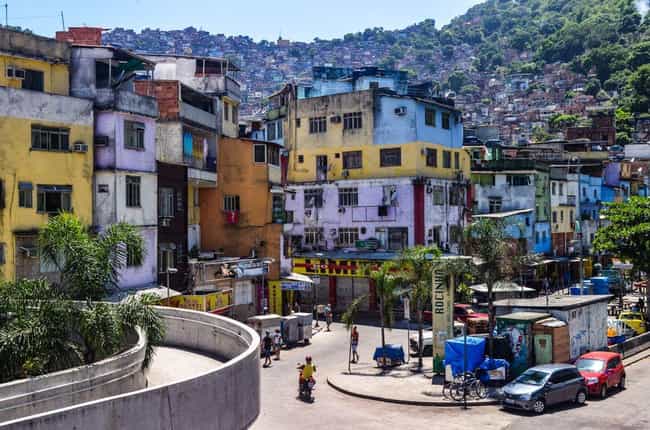 Rio de Janeiro's skyline is famous for the view of one of the largest statues in the world, Christ the Redeemer, as well as the Corcovado Mountain.
Located In: Rio de Janeiro, Brazil
Area (km sq): 1260.03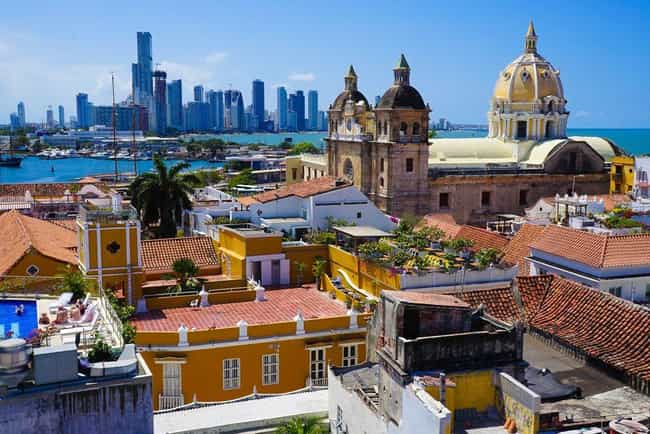 Cartagena is a fishing village that is filled with architectural wonders and historical sites.
Located In: South America
Area (km sq): 572.0