History

The 13 Most Brazen Things El Chapo Has Ever Done

The age of notorious, flamboyant gangsters is far from over, ladies and gentleman, and few modern narcos present more convincing evidence of this than Joaquín "El Chapo" Guzmán Loera. In his 20 years trafficking narcotics of every stripe around the world, El Chapo has flaunted his criminal career with a pride not seen since the likes of Prohibition-era gangsters. Tales of the most ostentatious things El Chapo did, and the brutal crimes he committed, abound. Even American authorities recognize that much, having appointed El Chapo Chicago's first Public Enemy No. 1 since Al Capone. With a title like that, you know there are some crazy El Chapo stories out there.
No one is sure of the exact date in the mid-fifties on which El Chapo was born, one of the many vague details that have added to the man's mythos. The people of Sinaloa, his home region in Mexico, publicly praise the madman, while speaking of him in hushed, terrified tones in private. Troubadours write songs about him. He's one of the richest people in the world. And though he's in custody, it seems only a matter of time before he'll pull off one of his unbelievably daring escapes and be back on the streets, running the most powerful drug trafficking syndicate in the western hemisphere. Steel yourself for a bizarre, absurd, and terrifying list of the most brazen and brutal things El Chapo did.
He Allegedy Put a $100 Million Dollar Bounty on Donald Trump's Head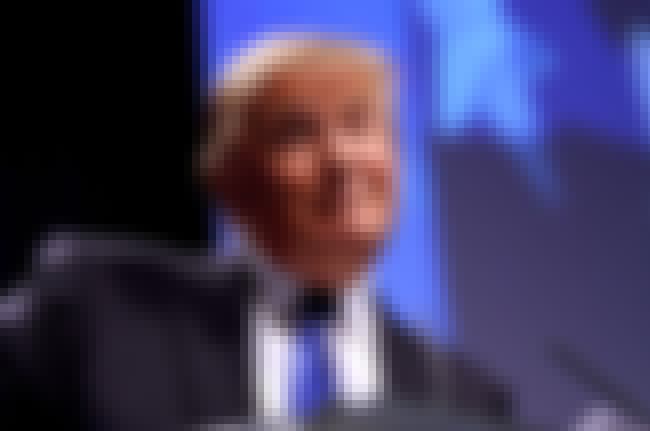 In 2015, after El Chapo escaped from prison the second time, he caught wind of an up-and-coming GOP presidential candidate named Donald Trump. Trump proclaimed El Chapo was everything wrong with Mexico and followed that insult by declaring that, as President, he would kick El Chapo's ass.
Upon escape, El Chapo took brief control of his son Ivan's Twitter account to tweet directly at the Donald, writing, "If you keep pissing me off I'm going to make you eat your words you f*cking blonde milk-sh*tter." Milk sh*tter is a homophobic Mexican slang term referring to sperm in a man's anus.
In the intervening months, El Chapo reportedly put a $100 million dollar bounty on Trump's head.
Sinaloa Gunmen Gente Nueva Once Dumped 35 Naked Corpses on a Highway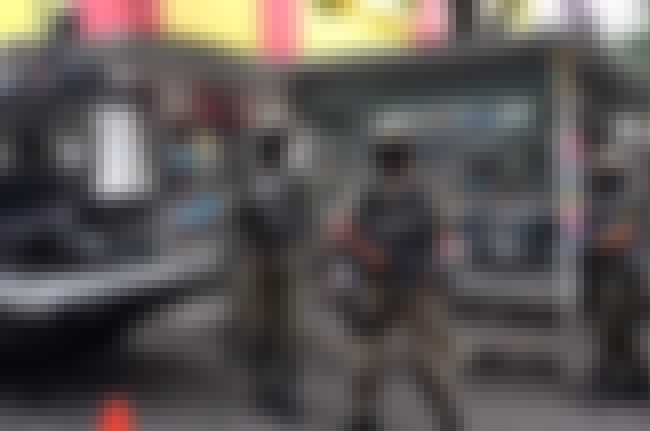 In 2011, gunmen dumped "23 male and 12 female murder victims" on a highway in Veracruz, on the opposite side of Mexico from Sinaloa. The bodies were left piled in the flat beds of two trucks during rush hour, to the dismay of hundreds of commuters. The victims were believed to be connected to Los Zetas, a rival cartel formed by former military personnel. A banner left with the bodies proclaimed, "This will happen to all the Zeta sh*t that stay in Veracruz, the plaza has a new owner."
According to the Guardian, the note was signed GN, presumably Gente Nueva, a group of gunmen associated with the Sinaloa Cartel. Whether or not El Chapo had anything to do with the incident is unclear, but given his position as head of the cartel, it's unlikely he holds no responsibility in the matter.
During His First Stint in Prison, He Turned His Cell Into 'a Five-Star Hotel Room'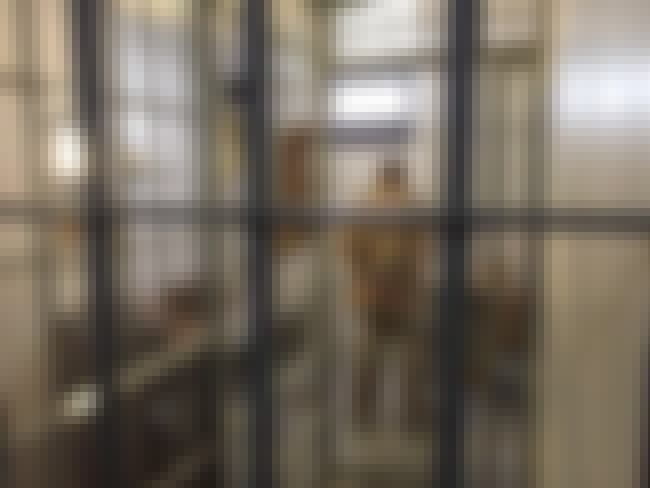 First apprehended in 1993, El Chapo was transferred to the prison at Puente Grande, Jalisco in November 1995. There, he took advantage of the prison's corruption to arrange an endless supply of cocaine and Viagra. He was also offered prostitutes and access to the prison's female inmates.
One of those inmates, Zulema Hernandez, was an ex cop who'd gone to jail after jumping ship to the drug trade. Hernandez reportedly told her mother El Chapo was "very sweet and that she was in love with him."
During this stint in prison, El Chapo had a very bizarre exchange with the media after the government presented him as proof they were cracking down on narcos.
Q:"Hey, Chapo, is it true you're the king of cocaine?"

A: "I don't dedicate myself to that."

Q: "To what do you dedicate yourself?"

A: "To agriculture."

Q: "What do you plant?"

A: "Well, beans."
Ultimately, El Chapo escaped. The official story is, he snuck out in a laundry cart, though some witnesses have stated El Chapo was allowed to walk out the main doors. Sean Penn used the laundry cart version in his Rolling Stone piece (more on that elsewhere).
He Started a Marijuana Farm by the Time He Was Sixteen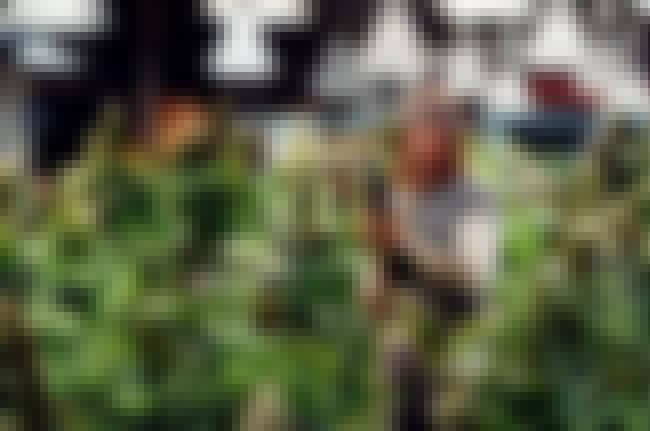 El Chapo grew up dirt poor in rural Sinaloa, Mexico. The nearest city was more than six hours away. His father was an abusive drunk, and rumors persist that he was fiercely protective of his family, often standing in his father's path in order to protect one of his five brothers from his abusive alcohol-fueled rage.
Guzman was drafted into the drug trade early, leaving school in the first grade to help his father grow and sell weed. When he learned how little of his father's income was passed on to the family, he gathered a few cousins and began his own successful marijuana farm.