Music History

The Most Career-Ruining Performances Of All Time

212 votes
59 voters
2.1k views
12 items
Follow
List Rules Was this career ending?
Riots, rants, and technical failures - live music comes with plenty of risks. Performances can make or break a musician's career. For every legendary performance that launched a musician's career there are truly disastrous performances that doomed a musician forever.
We're not talking one off night. This is about those truly bad performances that destroy someone's career. Whether it's because of bad lip syncing, a wardrobe malfunction or personal meltdown, there have been some terrible performances in recent history, ones that caused irrepairable damage to an artists' career.
Let's take a look at some of the most unbelievably bad performances that just about ended it all for the people on stage.
Milli Vanilli exploded on to the charts in the late 80s before a live performance exposed the pop duo as much more than just two good looking European gentlemen with amazing voices.
The truth was revealed when a backing track began to skip during a performance on MTV. The moment spurred speculation about the authenticity of the group's vocals. Soon after, their manager revealed that they were, in fact, lip syncing and that session singers had recorded the album. As a result, the duo had their Grammy award taken away and Milli Vanilli was effectively over.
"It's like working with smoke and mirrors, nobody knew what was going on for a long time," actual backup singer Linda Rocco later said of the incident.
Rob Pilatus and Fab Morvan, the faces of the duo, attempted a genuine comeback a few years later but were unsuccessful.
Also Ranked
#46 on All the Best New Artist Grammy Winners, Ranked
Agree or disagree?
see more on Milli Vanilli
Ashlee Simpson, sister of pop star Jessica Simpson, had just begun to get her own music career off the ground when she landed a prize spot as a musical guest on Saturday Night Live in 2004. "Pieces Of Me," Tthe first song of the buzzed-about performance, went well enough. But when Simpson took the stage for her second song began, the backing track for the first song, "Pieces Of Me," began to play instead.
Stunned, Simpson performed a brief jig before running off stage. The show went to commercial a minute later.
"I'll hold my head high and say I think it was silly of me to do it, silly of me to blame the band, I was just so f---ing embarrassed," she later said in a statement, blaming the incident on acid reflux and her voice being shot. Simpson's subsequent single release did poorly, as did the album that followed, and her musical career never got back on track.
Also Ranked
#50 on Celebrities You Would Not Want as a Stepmom
Agree or disagree?
see more on Ashlee Simpson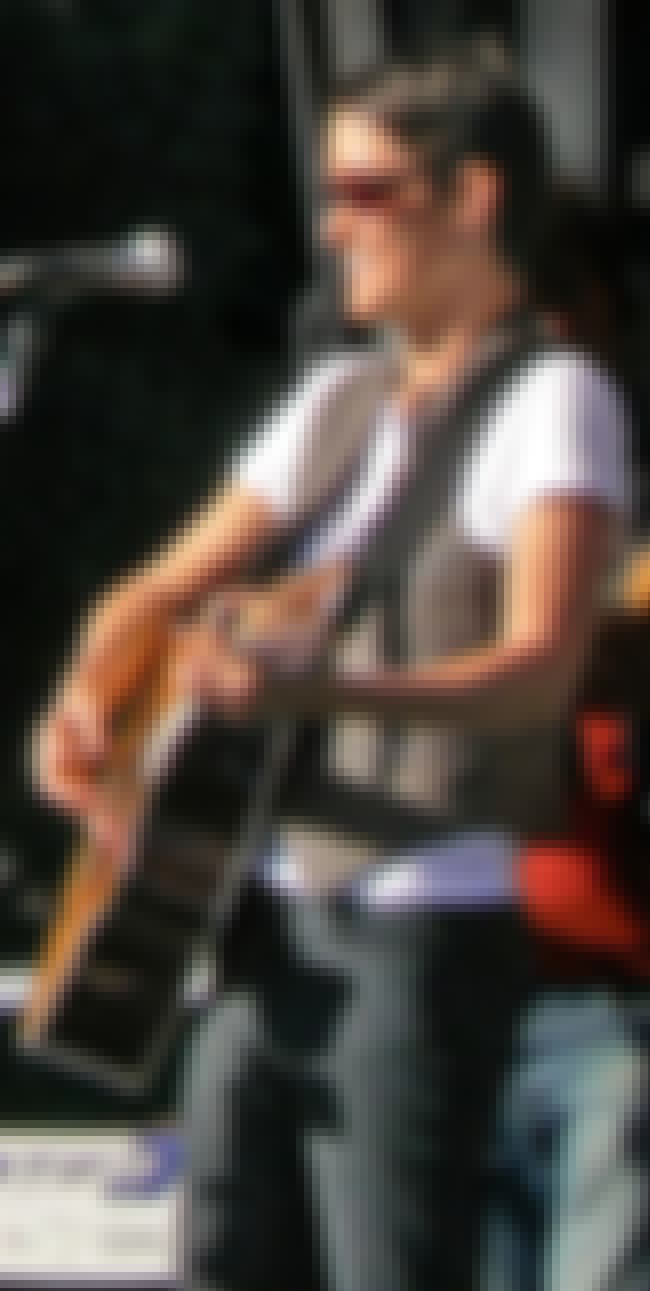 Folk singer Michelle Shocked derailed her career in 2013 after ranting about gay marriage on stage in San Francisco, California. The singer, whose own sexuality has been fairly ambiguous over the years, said that "when they stop Prop 8 and force priests at gunpoint to marry gays, it will be the downfall of civilization, and Jesus will come back."
Backlash immediately ensued, and Shocked went on the Piers Morgan show to set the record straight, but was unable to undo the damage that had been done. She faded into obscurity soon after.

Agree or disagree?
see more on Michelle Shocked
Politics are always a dangerous stance for celebrities and musicians. In one of the most infamous controversies, the Dixie Chicks derailed their massive career in a matter of seconds after speaking out against the George W. Bush administration during a performance in London.
"Just so you know, we're on the good side with y'all. We do not want this war, this violence, and we're ashamed that the President of the United States is from Texas," singer Natalie Maines said at the time.
The group faced intense backlash after the comments as country music fans boycotted the group's albums and staged protests at concerts. The group attempted to quell the fire though an interview with Diane Sawyer but their reputation never recovered fully among their country audience, though they were able to make a successful crossover comeback a few years later.
Also Ranked
#18 on The Top Female Country Singers
#33 on The Best 3 Piece Bands Of All Time
#58 on The Best Political Musicians
#22 on The Best Bands Named After Birds
Agree or disagree?
see more on Dixie Chicks