Music
The 17 Most Controversial Music Videos Of All Time

5k votes
1.1k voters
77.3k views
17 items
List Rules Vote up the videos that clearly wanted to rock the boat.
If you enjoy art that makes you question its very right to exist, look no further than scandalous music videos, which litter the pop music landscape from MTV's humble beginning to modern Vevo blockbusters. Certain music videos caused a stir when they debuted, and many received restrictions or outright bans by broadcast networks and YouTube. Music videos that caused controversy did so through glorified violence, exploitive nudity, questionable moral acts, or all of the above. In many cases, the videos asked more questions than they answered, not always a bad thing when it comes to artistic expression. Sometimes controversy, by bringing unwanted attention to things, creates change where it's desperately needed.
A number of the most controversial music videos managed to surpass the negative feedback and went on to become seminal moments in pop music. Many sexy videos lost their shock value as the years wore on, and various rock music videos set the standard for acts who followed. But all of them ignited a firestorm of controversy. Some of which continue to rage to this very day.
'Lemon Incest' By Serge Gainsbourg
"Lemon Incest" courted controversy when released in 1984, but still managed to hit #2 in the charts. The video shows the elder Gainsbourg shirtless in bed next to his then 13-year-old daughter Charlotte while she cuddles with him in a just a shirt and panties.
Viewers accused Gainsbourg of normalizing pedophilia and incest, charges he vehemently denied.
Artist: Serge Gainsbourg, Charlotte Gainsbourg
Albums: Love On the Beat, Charlotte For Ever
Composer: Frédéric Chopin, Serge Gainsbourg
Length (seconds): 5:12
Is this controversial?
'(s)Aint' By Marilyn Manson
Marilyn Manson plays a role in "(s)Aint," but that doesn't make it any less scandalous. In the 2003 video directed by Asia Argento, Manson, in his words, "play[s] a confused, drunken white-trash guy who mistakes his girlfriend's son for her because he's sexually confused and dresses up in her Victoria's Secret mail-order underwear, and it's a really disturbing scene."
Heavy stuff for a music video, but honestly all in a day's work for Manson.
Artist: Marilyn Manson
Albums: The Golden Age of Grotesque
Composer: Marilyn Manson, John 5
Length (seconds): 3:42
Is this controversial?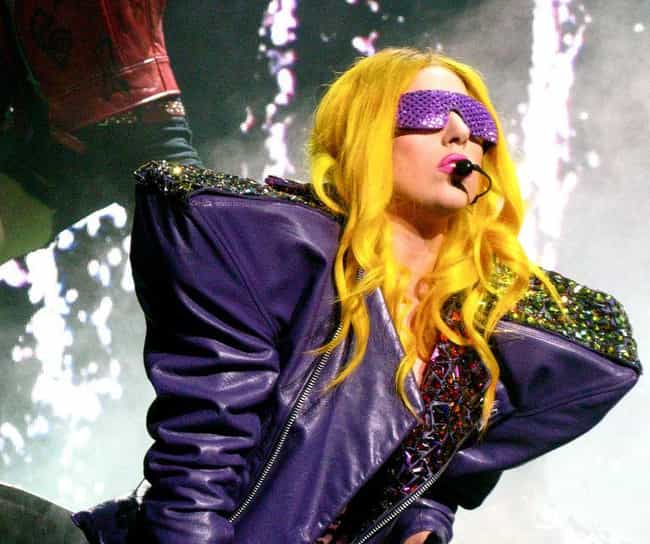 Most people understand Lady Gaga's videos can get a little weird, but this one gets downright sinister. The sexual assault claims against both director Terry Richardson and singer R. Kelly put "Do What You Want" permanently on ice by Gaga, who wanted to shy away from their controversies. In the video footage, a minute of which was released by TMZ, Gaga plays a patient to R.Kelly's doctor who says "Sounds like that medicine's starting to kick in,'" all while his hand pleasures her under the sheets. She then passes out as the party rages around her.
Artist: Lady Gaga
Albums: Artpop
Composer: Lady Gaga, R. Kelly, DJ Snake, Paul Blair, Martin Bresso
Length (seconds): 3:47

Is this controversial?
see more on Do What U Want
Featuring nudity, animal torture, possible Satanic undertones, the Nine Inch Nails video for "Closer" really does have it all. Supercut among these images is Trent Reznor, who turns up wearing steampunk goggles and growling about how he wants to "f*ck you like an animal." Despite its graphic imagery, the video's influence turns up in other videos like Rihanna's grainy and hectic "Disturbia".
Artist: Nine Inch Nails
Albums: The Downward Spiral
Composer: Trent Reznor
Producer: Trent Reznor, Mark Ellis
Length (seconds): 6:13
Is this controversial?
see more on Closer