Graveyard Shift
The Most Dangerous Bodies Of Water In The World

1k votes
204 voters
4.5k views
12 items
List Rules Vote up the most terrifying aqueous places.
While brilliant lakes and rivers are scattered across the world, the naturally flowing feats of nature that criss-cross the planet Earth are known for being deceiving. Masked behind their scenic landscapes, otherwise beautiful waterways and wells can be the most dangerous bodies of water in the world. On the outside, these lakes can look like natural wonders, but one can never really know what's lurking within their depths.
Invisible dangers like toxic gas, pits of deadly bacteria, and radioactive waste are all too common ways to perish in strange bodies of water. Sometimes, a water's dangers are more visible as tourists and locals can see their intensely turbulent waves and currents that will flip, drown, and crush anything that dives in. Mother nature can be both awesome and absolutely terrifying to behold.
back to page 1
Citarum River, West Java, Indonesia: A River That Doubles As A Garbage And Industrial Waste Dump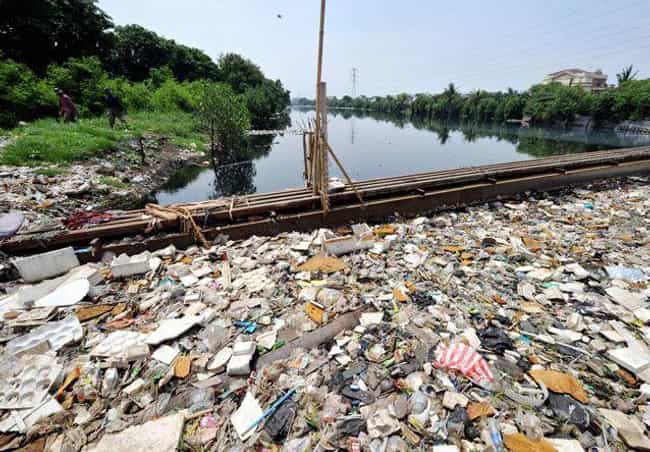 The Citarum River in West Java, Indonesia, is not a pretty sight to see. Used as a huge dump for Indonesia's garbage and industrial waste, large amounts of trash are left to float along its waters and sift onto the surrounding land. The Citarum River has been declared as one of the most polluted lakes in the entire world and extensive effort has been made to clean it.
Although the waters funnel back to the 27 million people of Java to be used as irrigation, drinking, and more, the waters contain extreme amounts of heavy metal pollution. The residents who use the river for their daily needs suffer diseases that come from the regular dumping and burning of trash at its riverbanks.

Is this terrifying?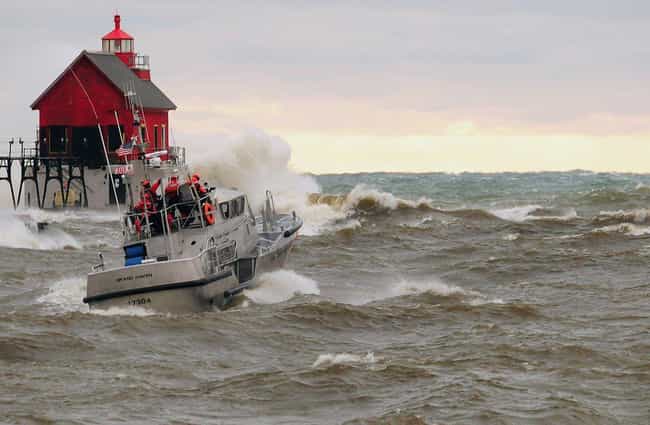 The shores of Lake Michigan are unforgiving. The construction of the lake has given its waters the ability to generate deadly longshore and rip currents. Its rapid currents come coupled with large waves, pushed by strong winds, that soar high into the skyline. Lake Michigan's turbulent waters drown more people than the entirety of the Great Lakes combined, and the waters claim an average of 24 lives a year.

Is this terrifying?
see more on Lake Michigan
Jukskei River, Johannesburg: A River That's An E. Coli Hotspot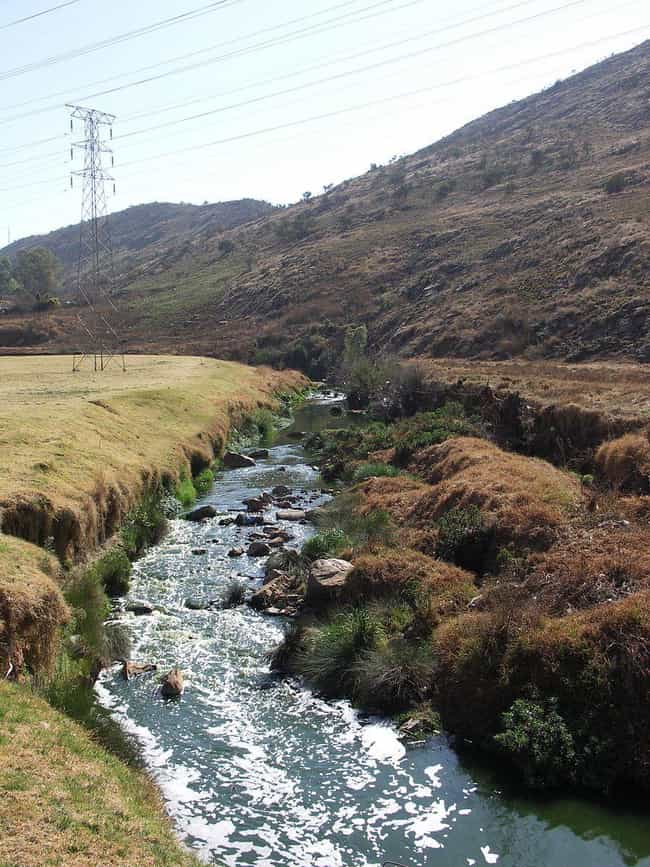 Johannesburg might harbor the stunning waters of the Jukskei River, but what lies within is a dangerous concoction of E. coli. The South Africa waterway has been heavily polluted with raw sewage, resulting in strains of bacteria making their home in its depths. The pollution can be traced back to areas of high poverty, such as the city center and Alexandra Township, where squatters and impovershed houseds and facilities use the river as a large toilet. The resulting effect brings highly concentrated amounts of E. coli, measuring in 1.5 million bacterium per 100ml of water.

Is this terrifying?
Jacob's Well, Texas: One Of The Most Dangerous Diving Spots In Existence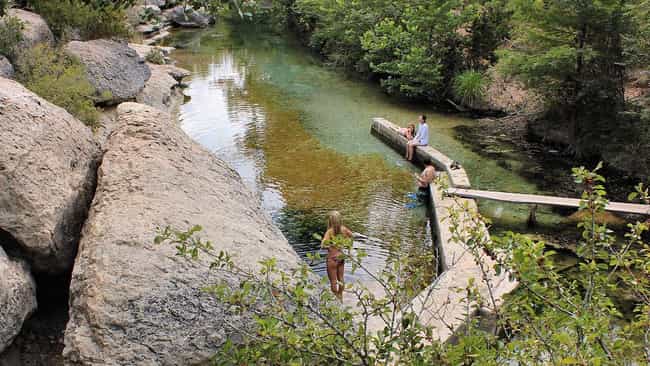 Tucked away in central Texas, Jacob's Well is a beautiful well that is given life by the Trinity Aquifer, supplying the fresh waters of Cypress Creek. Its opening is basically a sliver, stretching 13 feet wide, but that doesn't stop divers and daredevils from exploring its depths and attempting stunt jumps.
Jacob's Well is a pleasing spot for the eyes and a cool, refreshing getaway from the summer heat, but the pool is also a fatal trap for divers. Recreational scuba is not allowed for very good reasons, since the caves within require extremely skilled maneuvering and have a tendency to claim lives. To explore the caves below, one must tread through a relentless environment, where being forced to remove gear is not uncommon. An uncounted number of scuba divers have lost their lives after becoming trapped in its tight caverns.

Is this terrifying?