Food
The Most Disgusting Super Bowl Foods

798 votes
163 voters
23.5k views
10 items
The most disgusting Super Bowl foods are enjoyed each year in early February as hungry football fans gather around the TV to stuff their faces with fatty foods, watch funny commercials and, of course, enjoy the battle as two NFL teams vie for the championship. Something about the Super Bowl takes strange party food to the next level and often times that's not a good thing.
It's estimated that 1.25 billion chicken wings are consumed on Super Bowl Sunday. Those figures don't specify how many are placed on top of cupcakes, like in the buffalo wing cupcakes recipe, or tossed in a strange concoction of peanut butter, grape jelly and buffalo wing sauce, like in peanut butter and jelly wings.
As if those were not gross enough, try building an entire football stadium out of snack foods. Guacamole, salsa and cheese as the football field surrounded by piles of chips, pretzels and cheese puffs looks pretty, but not pretty enough to eat.
Those Super Bowl foods are just a few of the bizarre combinations of foods people enjoy on Super Bowl Sunday. It gets worse when you wrap bacon in sausage then wrap it all in more bacon, like in the bacon explosion, or when you create party dip out of White Castle burgers. Antacid sold separately.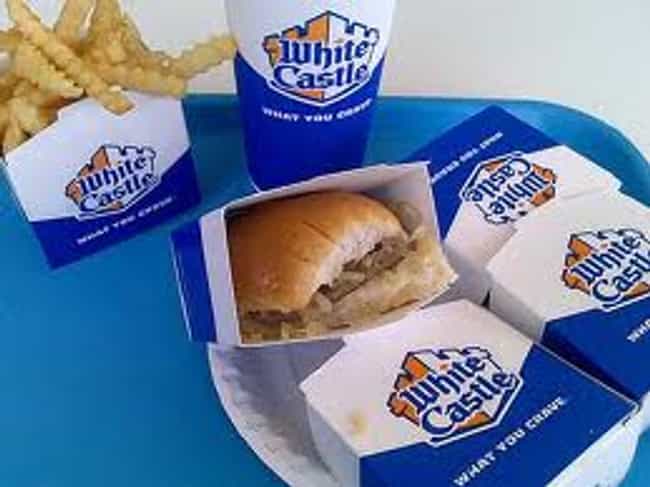 Because nothing could go wrong when you chop up the greasy sliders from White Castle, add cream cheese, mustard, pepper jack cheese and milk, the White Castle dip may take the cake for the grossest Super Bowl food out there. Skip this one and your digestive system will thank you.

Is this disgusting?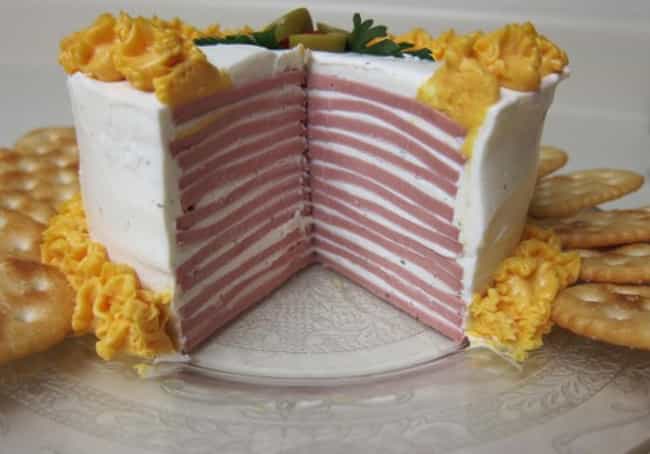 Perfect for any fan of mystery meat and processed cheese, bologna cake is about as gross as it sounds. Slices of bologna are separated by ranch-flavored cream cheese, which acts as the frosting, then the tower is decorated with cheese out of a can. People seriously eat this, no joke.

Is this disgusting?
Peanut Butter and Jelly Wings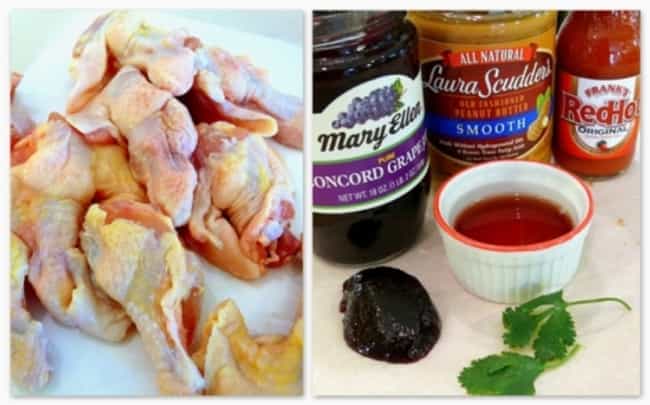 Since Buffalo wings are so 2011, why not incorporate a few more food groups into chicken wings with a spicy peanut butter and jelly sauce. Like the bacon-beer pancakes, these ingredients are much better enjoyed separately than all together in this abomination.

Is this disgusting?