Graveyard Shift
Horror Movies Nobody Who Is Squeamish Can Finish, Ranked

448 votes
161 voters
7.4k views
14 items
List Rules Vote up the nasty horror films you just can't stand to finish.
Whether it's gross-out horror, extreme slashers, or just horror movies that are downright disturbing, not every movie is exactly easy to sit through. And the goriest scenes aren't always even in horror movies. In fact, some movies - even whole film movements - make it a point of being as difficult to watch as possible, whether that means amping up the gore or introducing scenes of physical degradation.
While some of these films become underground cult classics, others become endurance tests that individuals subject themselves or their friends to in order to see who's "tough enough" to watch the whole thing. Whatever the case may be, there are plenty of horror movies out there that nobody who is of a, shall we say, delicate disposition is likely to make it to the end of - at least, not without covering their eyes or needing a barf bag.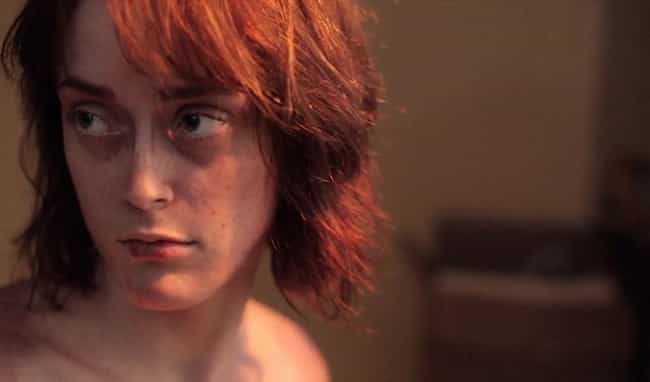 Depending on who you ask, Thanatomorphose will either "fascinate, aggravate, and impress," or it's "all grue, little substance." No one will tell you that this 2012 Canadian body horror flick is something that you should watch on a full stomach. Even the film's detractors say that it "ought to challenge even the most robust of gore fans when it comes to some of its nastiest moments."
For most of the film, it's a one-woman show, as Kayden Rose plays Laura, a woman with a decaying personal life whose body abruptly begins to decay as well after a night of particularly rough intercourse. The bruises that she finds the next morning don't fade. Instead, they spread and eventually become something much worse. While Rose may be the star, the "special effects are the true stomach-churning winner of the day," according to Dread Central.
Actors: Émile Beaudry, Eryka Cantieri, Karine Picard, Simon Laperrière, Roch-Denis Gagnon, + more
Released: 2012
Directed by: Éric Falardeau

Did you tap out?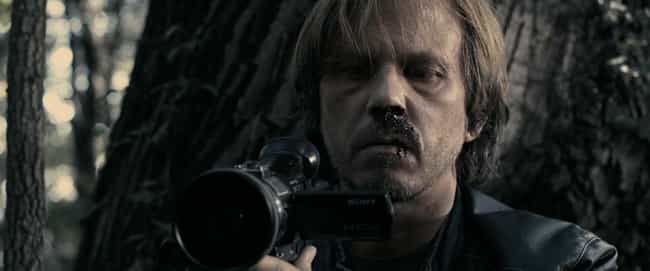 Banned in countries all over the world and subjected to a criminal investigation in its own home country, A Serbian Film might be one of the most controversial movies ever made. It doesn't take a detailed list of the atrocities depicted in it to see why, either.
When a former explicit film star is recruited to star in an "art film" that turns out to be a snuff film, things go badly in a hurry in this grotesque picture, which deals with themes of assault, necrophilia, and lots, lots more.
The makers of A Serbian Film have argued that the movie is a form of political commentary, and they may be right, but that doesn't make it any easier to watch the whole wretched thing unfold.
Actors: Jelena Gavrilovic, Srđan Todorović, Sergej Trifunović, Ana Sakic, Nenad Herakovic, + more
Released: 2010
Directed by: Srdjan Spasojevic

Did you tap out?
see more on A Serbian Film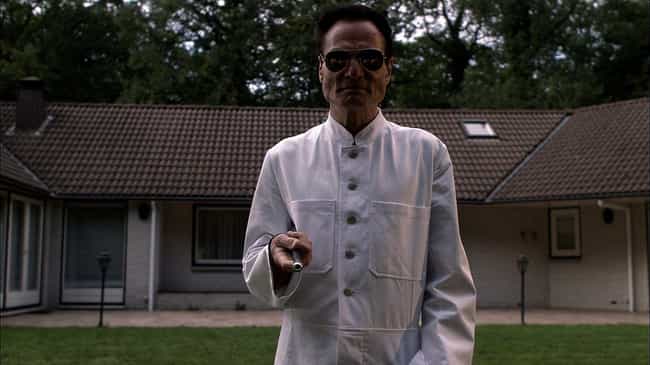 Dutch writer, director, and avant garde artist Tom Six has been quoted as saying, "I get a rash from too much political correctness." So maybe it's not surprising that his most (in)famous movie is about a mad scientist who sews people together, mouth-to-rear, to form the eponymous Human Centipede.
It doesn't really matter whether you watch Six's first Human Centipede film or his second or his third - or all three of them sewn together into one "movie centipede," which, yes, is an option - you'll get a pretty similar result. If it sounds like a premise that was cooked up as a joke and stretched out into the midnight movie equivalent of a radio shock jock, well, it is. That doesn't really mean that it's not going to turn your stomach, though. If the premise alone doesn't make you feel a little queasy, well, maybe you'll be okay after all.
Don't say we didn't warn you...
Actors: Ashley C. Williams, Dieter Laser, Akihiro Kitamura, Ashlynn Yennie, Andreas Leupold, + more
Released: 2009
Directed by: Tom Six

Did you tap out?
see more on The Human Centipede (First Sequence)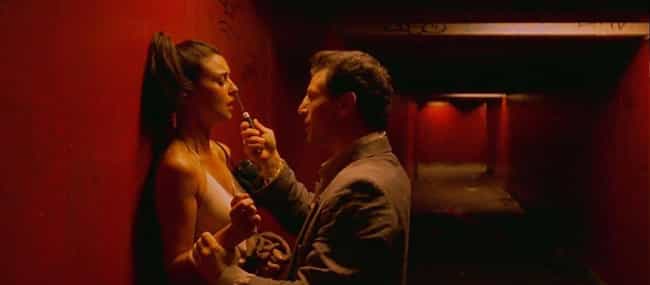 There are lots of things that can make a movie tough to watch: intense subject matter, graphic aggression, prolonged suffering, and particularly gruesome effects. Gaspar Noé's Irréversible combines several of these into its experimental plot, which shows the events of a single, tragic day in reverse chronological order.
The course of the film includes a man getting beaten with a fire extinguisher and a nine-minute-long scene of an assault - but it isn't just the subject matter that makes Irréversible so difficult to watch. It's that Noé's filming techniques make you feel everything as it happens, putting you in the midst of the disorientation, pain, and fear of the characters.
Also, because events unfold in reverse chronological order, things may go from worse to bad to better, but each new revelation of what came before only makes the despair of what has already happened all the more consuming.
Actors: Monica Bellucci, Vincent Cassel, Gaspar Noé, Albert Dupontel, Philippe Nahon, + more
Released: 2002
Directed by: Gaspar Noé

Did you tap out?
see more on Irréversible