Total Nerd The Most Disturbing Thanos Moments In Marvel Comics

61.8k votes
13.3k voters
676.8k views
15 items
List Rules Vote up the most horrifying Thanos moments.
If you think the Mad Titan of the MCU looks menacing, you haven't been subjected to much of Thanos in Marvel comics. Some unspeakable atrocities have been committed against Thanos himself, but the worst things Thanos has ever done makes those incidents look like tickle fights. Given what we know about Avengers: Infinity War so far, it seems unlikely Thanos will do anything quite as viscerally horrifying as he does in the comics (though he may come close with Vision).
Marvel's Ultimate Universe has depicted all kinds of unsettling things, but the most disturbing Thanos moments in Marvel comics don't even depend on that alternate, gruesome reality (and that's not even considering his evil henchmen, the Black Order).
Thanos Smashes Sam Wilson's Head In His Hands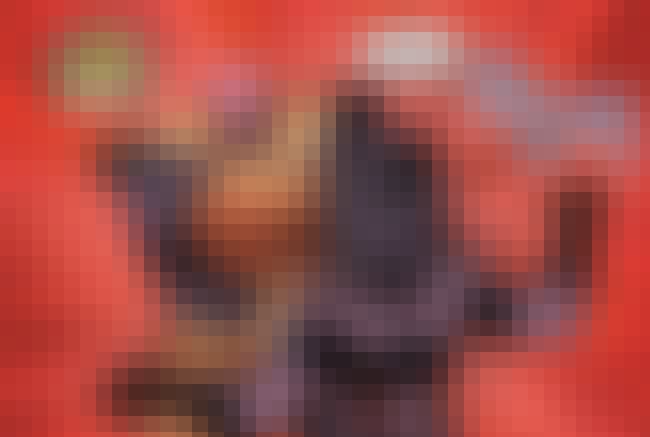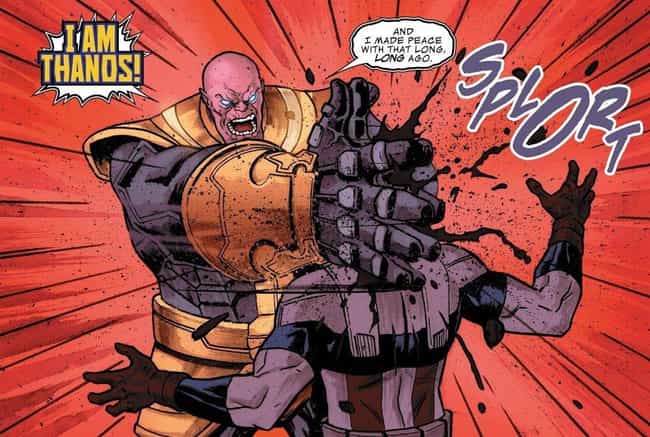 In case you were wondering, the sound a head makes when it is squished between two massive hands is "SPLORT." At least, that's how the gruesome death is depicted in Thanos #10 when the Mad Titan kills Falcon-turned-Captain America, Sam Wilson. This issue actually shows Thanos as a potentially heroic version of himself, but that's not Thanos.
Shortly after rejecting the vision, he takes his frustration out on poor Sam Wilson.

Is this disturbing?
Thanos Dissects His Own Mother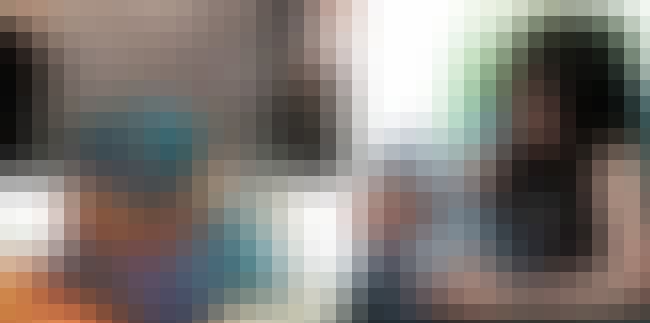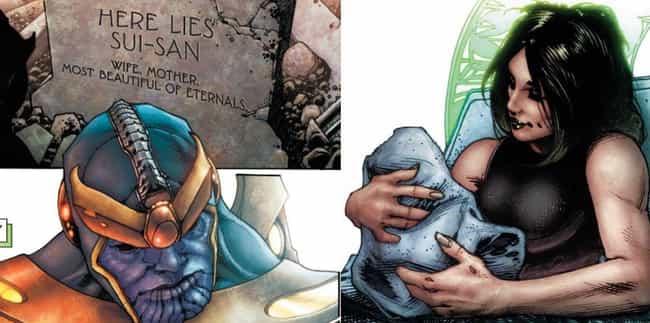 Thanos was separated from his mother, Sui-San, as an infant after she sensed the evil inside him and attempted to kill him. They did not reunite until Thanos was a full-grown adult, and as we learn in his 2013 run, Thanos Rising, their reunion didn't go well for Sui-San. Thanos dissects his mother (who was alive at the beginning of the process) in an attempt to discover an explanation for his abominable nature.

Is this disturbing?
Thanos's Lackey Beats Spider-Man To Death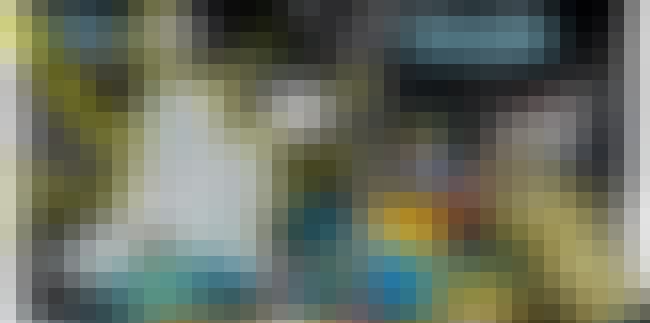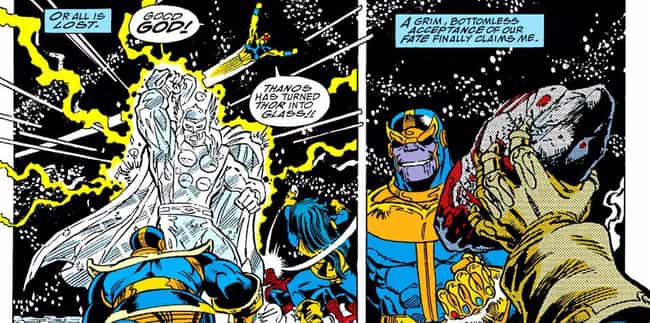 Infinity Gauntlet put Earth's Mightiest Heroes through hell, especially Spidey, who was brutally murdered by one of Thanos's henchmen. When the Avengers take on the Mad Titan, Terraxia assists her boss by bashing Spider-Man's skull repeatedly until the young hero dies. Spidey isn't the only one to bite the dust in the fight, but his death may be the worst.

Is this disturbing?
Thanos Punches Through His Father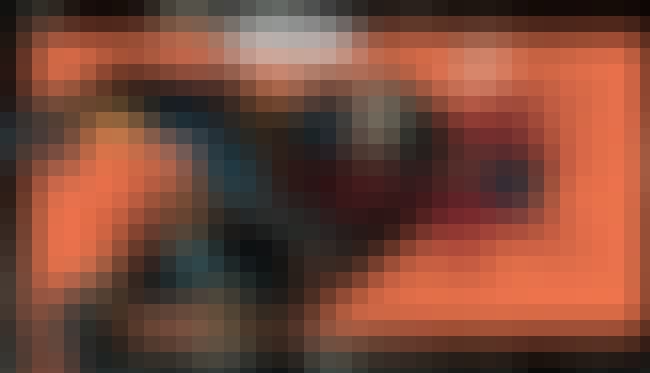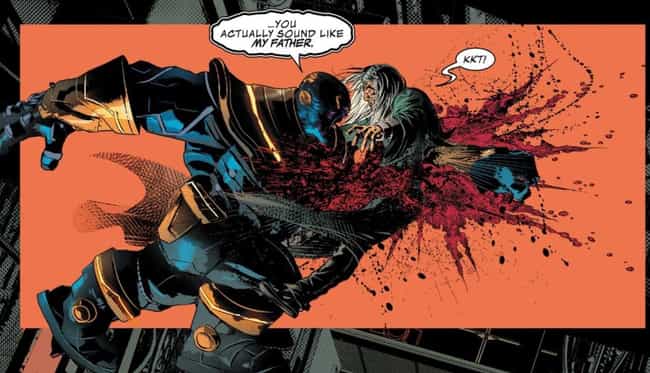 Thanos's father, the Mentor, is an Eternal. Thanos comics that started in 2016 features all kinds of depravity. One such instance is when he murders his father. Thanos is dying from a disease, so he seeks out his estranged father in the hopes of finding a cure. Knowing his son is a monster, however, the Mentor has no desire to help Thanos.
After some horrifying coercion, the Mentor tries to seek a cure but fails. In return, Thanos punches clean through his father, leaving him to die on the floor.

Is this disturbing?