Weird History
The Weirdest, Most Disturbing Creatures In The 'Wizard Of Oz' Series

500 votes
110 voters
4k views
13 items
List Rules Vote up the creepiest creatures that live in the Land of Oz.
L. Frank Baum's Oz books have delighted multiple generations of children; the first one was published in 1900, and a beloved film adaptation of The Wizard of Oz has enchanted audiences since 1939. The books scared quite a few people, though. In fact, Oz is a haunting place, full of frightening scenes. The scariest things in the Wizard of Oz series still cause nightmares - the Wicked Witch of the West is just the tip of the iceberg.
The denizens of Oz are famously immortal, but the books are chock full of twisted fates. It's enough to make you steer clear of the Yellow Brick Road for good.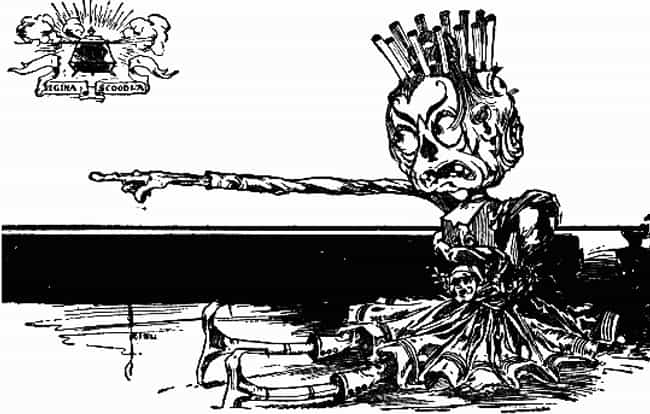 The Scoodlers are downright nasty; these creepy flesh-eaters are made out of all sorts of mixed up artificial body parts. Plus, their heads can spin around and detach. They obsess over cooking and devouring strangers in soup.
Not even the Love Magnet, a magic artifact that pacifies everyone, can stop the Scoodlers; they'll just love you in their cooking pot.

Is this disturbing?
Princess Mombi/Langwidere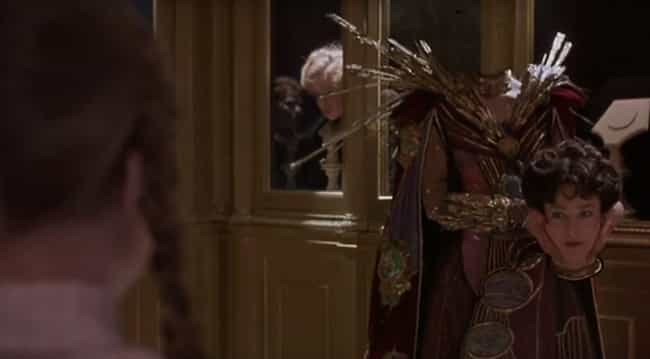 Princess Langwidere takes the idea of sacrificing for fashion to the next level by removing her cranium and replacing it with those she deems more beautiful. She takes the other heads by force, even keeping little girls so that they might someday provide options.
When Langwidere sleeps, she goes headless entirely. The Princess is even more terrifying in film, changing her name to Mombi and chasing Dorothy through a hallway of shrieking skulls.

Is this disturbing?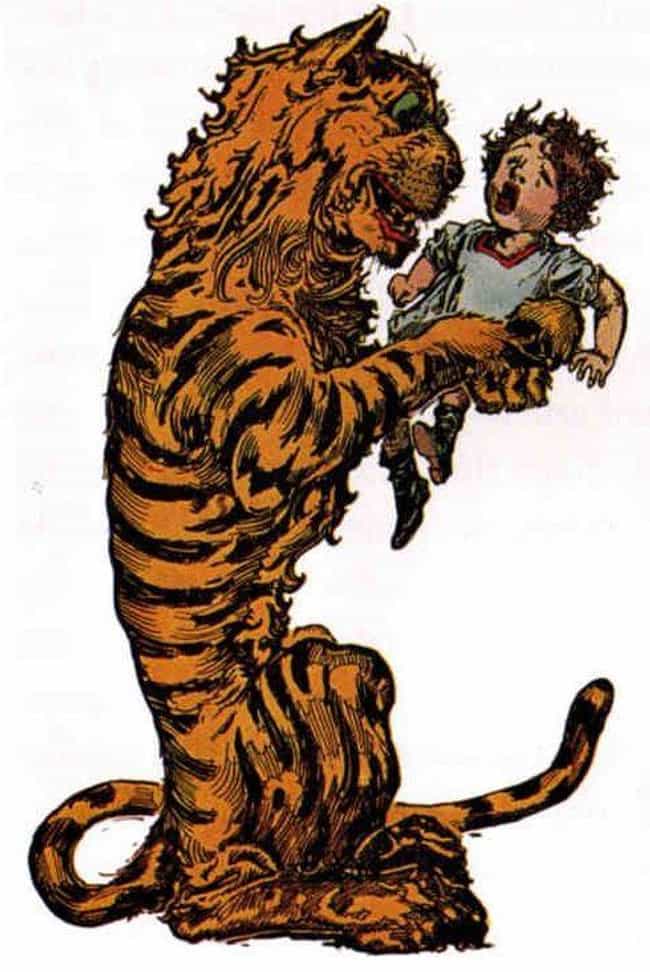 The Hungry Tiger is one of Oz's many talking animals; he strikes up a close friendship with the Cowardly Lion. It would almost be heartwarming if the Tiger wasn't always talking about how badly he wants to eat babies. Seriously, he goes on for ages about crushing one between his jaws.
The Tiger claims his conscience won't let him eat the innocent infants, but his intense desire is difficult to swallow.

Is this disturbing?
In Tik-Tok of Oz, a group of soldiers encounters a creepy bat-winged monster known as the Rak. The Rak is only half visible, though, because its body is a furnace that sends out massive clouds of black smoke. In the dark, people can see the creature's massive burning eyes.
The Rak also takes great pleasure in crushing soldiers and talking about eating them.

Is this disturbing?