Weird History 6 Of The Most Dysfunctional Romantic Relationships In History

One of the most powerful lessons we can learn from history is that love stinks. Throughout history, vindictive, spurned, and just plain crazy lovers have resorted to some pretty terrible behavior. Many of the partners on this list are abusive, and all of them are appalling. From murderous emperors to spiteful exes, this list of the craziest relationships in history may put your own broken heart in perspective.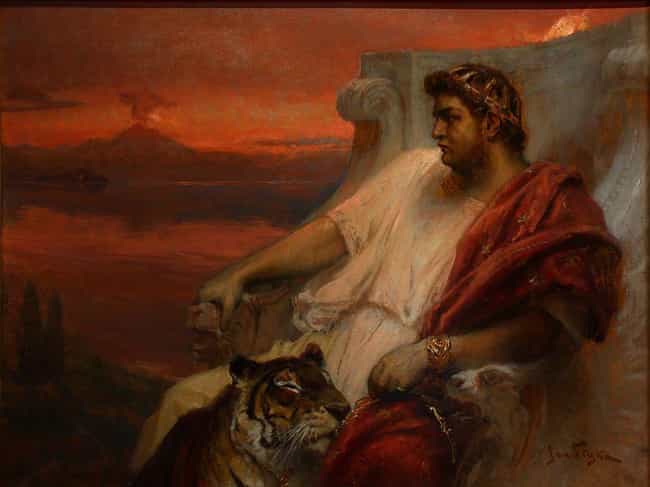 It was hard to be Nero's lover. Some historical accounts say Nero murdered his second wife, Poppaea Sabina, by kicking her in her pregnant belly. Regardless of the true historical circumstances of Sabina's death (some say it was an accident), Nero then went searching for a look-alike to take the place of the woman who had been described as the most beautiful in Rome. To create a stand-in, Nero had a 14-year-old slave boy castrated and dressed as a woman and paraded him around as the empress, all the while addressing him as Sabina.
Nero was a bad dude who also divorced and then executed his first wife, Octavia, in order to free himself up for Sabina and subsequently her boy replacement. He also killed his mother Agrippina the Younger. And if all this murderous loving isn't enough to turn your stomach, there's also speculation that Agrippina may have doubled as Nero's lover.
see more on Nero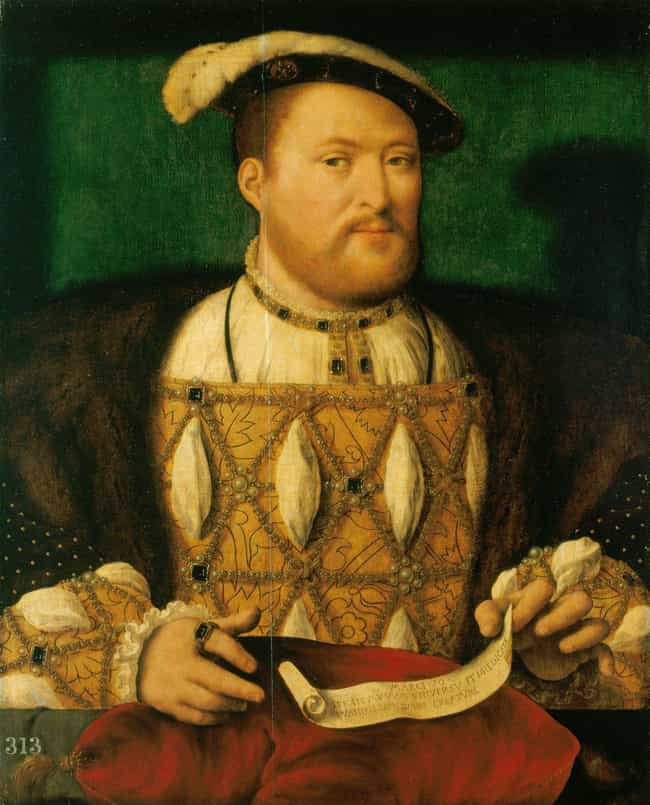 What would a list about relationships ending terribly be without poster child King Henry VIII of England? Henry VIII is one of history's most notoriously brutal exes. Six wives: divorced, executed, died, divorced, executed, widowed. The first of the executed stands out as particularly cruel. Anne Boleyn remained loyal until moments before the executioner's blade severed her pretty head. Henry VIII had grown impatient that she couldn't conceive a masculine heir to the thrown (which he was sure was all her fault) so he had her prosecuted on trumped-up charges of incest, witchcraft, adultery. and conspiracy.
Maybe holding out hope that Henry VIII would have a latent merciful streak in him, Boleyn praised her malevolent hubby from the executioner's scaffolding, calling him the "gentlest prince that is" and asking Jesus to help him to rehabilitate. Future executed wife Catherine Howard can attest that redemption was not to be for Henry VIII.
see more on Henry VIII of England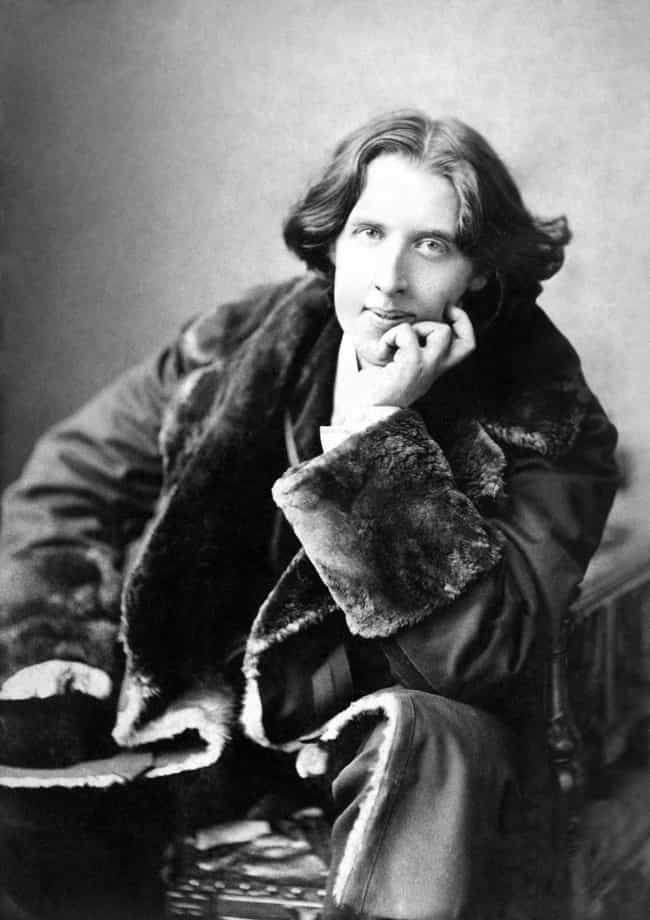 To quote Oscar Wilde, "When one is in love, one always begins by deceiving one's self, and one always ends by deceiving others. That is what the world calls a romance."
Wilde was the victim of a callow lover who denied their romance when Wilde was imprisoned for homosexuality. Wilde and Lord Alfred "Bosie" Douglas engaged in a long-term (and illegal) tumultuous affair for which Wilde took the fall. (Wilde was caught, in part, due to Douglas's indiscretions, including misplacing Wilde's incriminating letters). Though Douglas was comfortable spending Wilde's money, he turned his back on Wilde to avoid being disowned by his powerful father, the Marquess of Queensberry.
Douglas was never tried for being Wilde's partner or for the crime of sodomy, and later in his life, Douglas became a devout Catholic, got married, and repudiated Wilde.
see more on Oscar Wilde
Norman Mailer stabbed his wife twice in the chest and back with a pen knife and instructed onlookers to "let the b*tch die" - and he got away with it. Wife Adele Morales Mailer suffered the attack in 1961 and ended her marriage to Mailer, a multiple Pulitzer Prize-winning author, the following year.
Though he continued to be professionally successful, the violent incident tarnished Mailer's literary reputation. Feminist critics point to the real-life violence against women as a stain on Mailer's literary accomplishments and evidence that his violent misogynistic bent carried into his pioneering work as a New Journalist.
see more on Norman Mailer