Total Nerd
The Most Emotional Family Guy Episodes That Made You Cry

5.3k votes
1.2k voters
50.4k views
13 items
List Rules Vote up the most emotional Family Guy episodes that brought you to tears.
Family Guy has been a lot of things over its 15+ years on TV: It has been hilarious and offensive; it has compelled fans to create crazy fan theories; it has been poignant, full of Easter eggs, and even canceled; the show has been prophetic; and, at times, it has even been incredibly heartbreaking. Family Guy's saddest moments are not just sad by Family Guy's standards; they are truly moving, emotional pieces of television. What's even more impressive is how long they've been able to maintain their range, with two of the saddest episodes of Family Guy coming 13 seasons apart.
Despite the fact that this show is an animated comedy, it still manages to depict true heart from time to time. No, showcasing emotional depth may not be a regular or even common occurrence for Seth MacFarlane and company, but over the course of 300 episodes, there are certainly enough examples of real pathos to celebrate. Not all of the most emotional episodes of Family Guy elicited tears from you, but they, at the very least, made you feel something.
back to page 1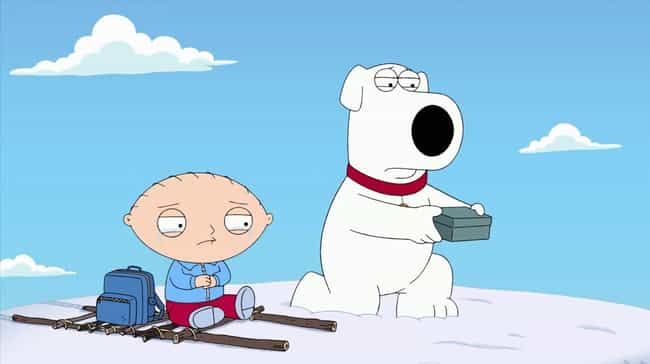 During this heart-breaking episode, Brian drunkenly destroys Stewie's beloved teddy bear Rupert. Stewie's love for Brian is shattered by this betrayal, but a remorseful Brian wishes to help Stewie spread Rupert's remains, so he accompanies him to a mountaintop despite Stewie's insistence upon going alone.
Finally, Brian reveals in frustration that he destroyed Rupert intentionally, upset that Stewie lavishes so much love upon the inanimate bear when Brian is his true best friend.
Ultimately, Stewie accepts Brian's eulogy as a sufficient apology, and the two sing a duet of Boyz II Men's "It's So Hard To Say Goodbye To Yesterday," which sounds hilarious (and it is), but it still captures that sense of loss. It's amazing that, even in Season 16 of this animated comedy, the writing team can still produce poignant, moving episodes.

Was this emotional?
Screams of Silence: The Story of Brenda Q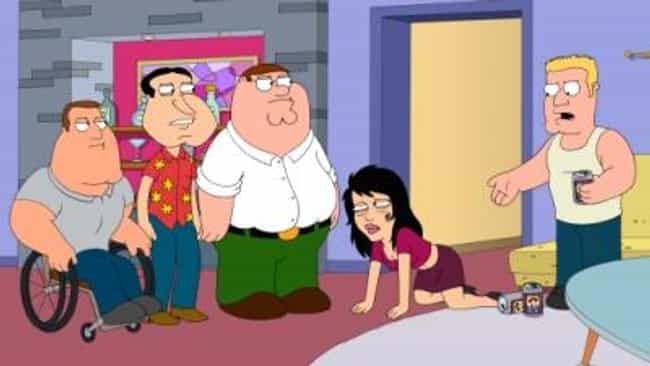 This episode about Quagmire's sister and her abusive boyfriend is as offensive as it is heartbreaking. It, at times, makes a joke of domestic abuse, but it conversely showcases its destructiveness and horror. The episode culminates in an intervention with Quagmire telling his sister:
"Brenda, the fact that you are being abused has affected my life in the following ways. The sister that I knew and loved growing up no longer exists. The person I see before me right now is just a punching bag. And I call you 'person' and not 'woman,' because a woman is a strong, beautiful vibrant creature. A woman embraces life; a woman makes choices to make her life better. Sadly, the fact that you are with Jeff proves to me that you have made a choice to make your life worse. I... I want the girl who I grew up with back. I want... I... I want my sister back."
The speech is both sad and disheartening because Quagmire seems to blame his sister instead of supporting her. It's complicated. One might justifiably be saddened by this episode, but disgust isn't an invalid reaction either. Either way, the realities of domestic abuse make this episode one of the series's most emotional.
Original Airing: Oct 30 2011
Season: Family Guy - Season 10
Episode Number: 3

Was this emotional?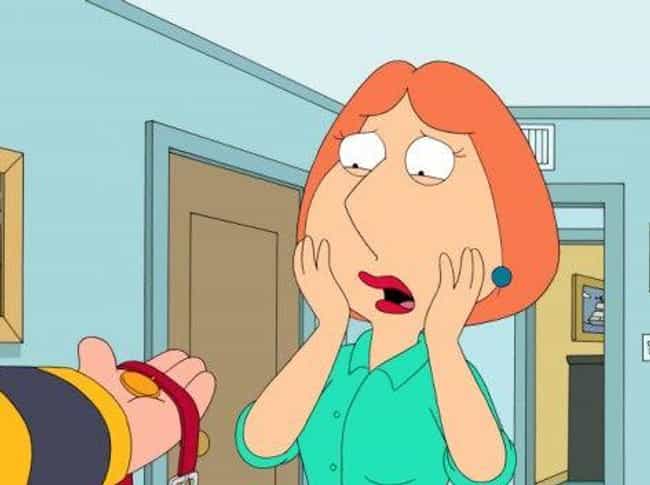 "Dog Gone" is particularly poignant and devastating for animal lovers because it's an accurate representation of humanity's disregard for animals. When Brian accidentally hits and kills a dog with his car, he's mortified, but the people in his life literally laugh it off, bringing him to the realization that they view dogs as lesser beings.
To prove the family really does care for Brian, Stewie helps him fake his death, to which they react with sufficient heartbreak. Some argue their collective tears upon learning of Brian's "demise" is a sad moment. But what is really heartbreaking about this episode is the reminder that this really is how most people view animals, as lesser beings whose lives are worthless.
Original Airing: Nov 29 2009
Season: Family Guy - Season 8
Episode Number: 8

Was this emotional?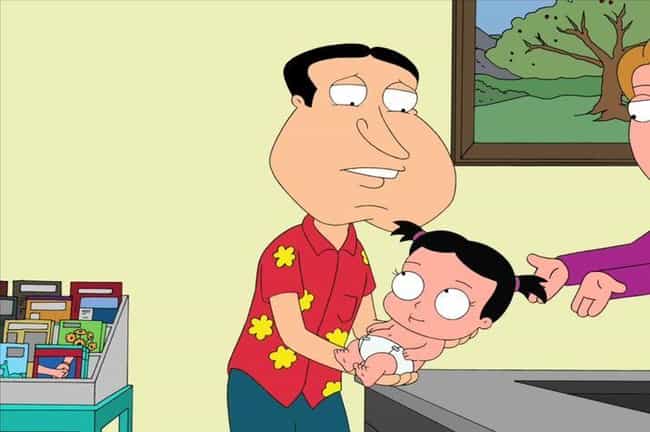 When Quagmire discovers he has an illegitimate daughter, he is initially mortified. After a few weeks of caring for the baby girl, he puts her up for adoption. Despite his previous actions, Quagmire soon begins to realize how empty his life is and goes on a mission to get his daughter back.
When he finally finds the family his daughter went to, he looks through the window and sees the love her new mother and father have for her. Quagmire then realizes she'll be happier with a functional, nuclear family.
There are two moments that really stand out in this episode: The first moment is when Quagmire takes his baby girl to the adoption agency after he's already spent some time caring for her. It's clear that he's grown to love her, even if he doesn't yet realize it. Audiences can see the conflict within him, which is raw and real. There's also the moment when he realizes she's better off with her adoptive parents, which is both heartbreaking for him, but it is also moving due to the growth it represents in him.

Was this emotional?