Money
The 16 Most Expensive Sex Toys Money Can Buy

How much is your pleasure worth? If you happen to be filthy rich, you can afford to get a little exotic with how you get your kicks. There's a huge market for high-priced sex toys, because apparently rich people love gold and diamonds so much that want to stick them in or around their genitals. If you're a normal everyday person, you probably can't afford any of the items on this list, but if there was any reason to want to become rich, maybe the opportunity to buy a fancy horse tail butt plug is the inspiration you need.
Below is a list of the most expensive sex toys ever, so sit back and gaze upon these fancy pleasure items that likely cost more than many months' rent. Which fancy sex toy do you think is most absurd? Would it be the solid gold Cobra cock ring? Or perhaps the $1 million dildo? What are rich people even up to in the bedroom these days?
The Royal Pearl - $1 Million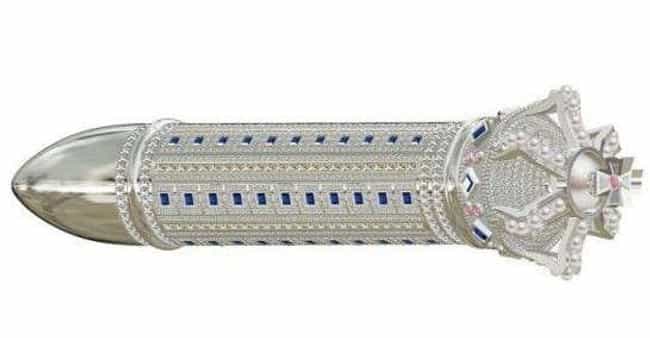 What sex toys do rich people buy? Well, the answer is the
Royal Pearl dildo
. Designed by Colin Burns, this pricey sexual device is royally over the top. The device itself is cast in solid platinum and embellished with over 1,000 sparkling white diamonds, pink diamonds, royal blue sapphires, and lustrous South Sea pearls.
King JCobra Solid Gold Cock Ring - $120,043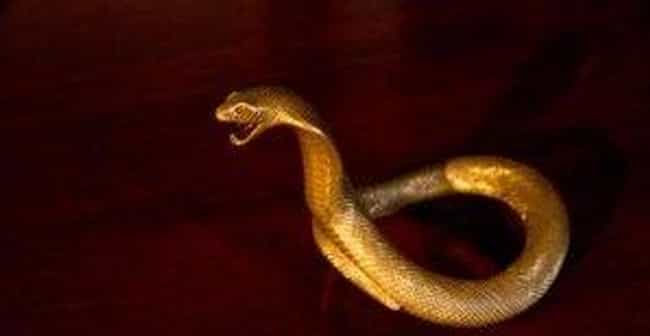 Have you ever woken up and thought about how much you want a solid gold ring in the shape of a king cobra around your penis? That's what the
King JCobra Solid Gold Cock Ring
is for! The website claims it works as the ultimate wedding, engagement, birthday, and of course sensual gift money can buy. Handcrafted, each takes over 100 hours to make, and the company suggests the man wear it throughout the day in order to increase sexual health and make him more manly and confident.
Victor Phantasm - $60,000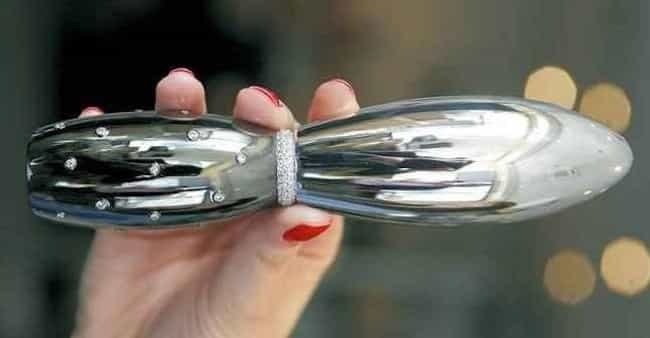 Sorry ladies, it looks like Lelo no longer sells their most expensive dildo, the Victor Phantasm, which is a shame because the device was the ultimate romantic gesture. Not only was it studded with 27 diamonds, the dildo also could be separated into two different parts with the help of a fancy ring that the woman could remove and wear out in public. Who needs an actual engagement ring when you could wear a much more elegant sex toy
ring around your finger
?
The Eternity Dildo - $38,000

Probably getting its name for how long you would be in debt if you splurged on this sex toy, the Eternity Dildo is another from mad genius Colin Burn. It was part of his collection, Scarlet Armour, which doesn't seem to exist anymore... or it's being kept secret by the world's most wealthy sex-toy enthusiasts. The toy is made of the usual everyday items including platinum, diamonds, and conkerberry wood, but let's be honest. It looks more like a turkey baster than anything else.