Entertainment
The 12 Most Extreme Actor Transformations

List Rules Actors who have transformed their bodies for multiple films
An actor's job is harder than it looks. It's not all Us Weekly covers and award show after parties at Elton John's house. Some of the most memorable characters in film history have been played by actors who have done a lot of very real, very hard work on their bodies before the camera even started rolling. Moreover, many of these actors go to both ends of the extreme, not only losing weight, but adding bulk of fat or muscle as well. This list includes actors who have made the biggest changes to their bodies from film to film.
What do you think about so much fluctuation in weight just for movie roles? Is it worth the potential damage to the actors' metabolism and organs?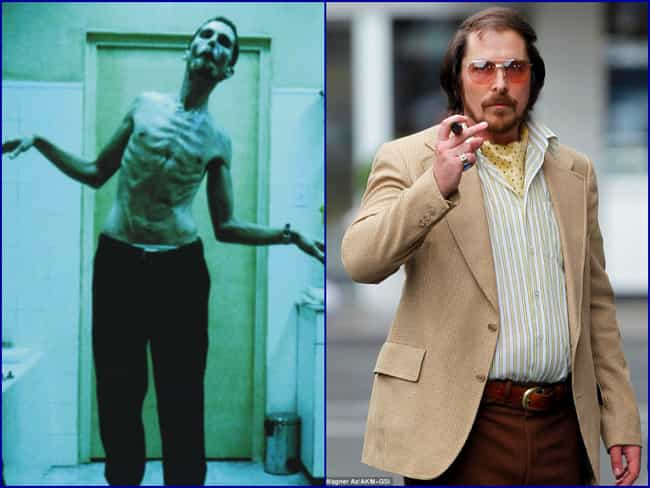 Christian Bale reportedly lost 62 lbs. for the 2004 film The Machinist, reducing his weight to 120 lbs.
After filming the Dark Knight franchise, Bale reportedly went from 185 to 228 lbs. for the 2013 film American Hustle.
Age: 45
Birthplace: Haverfordwest, United Kingdom
see more on Christian Bale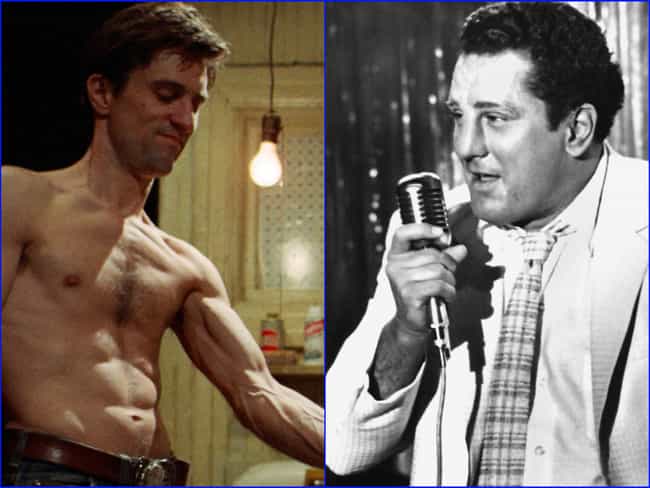 Robert De Niro lost 35 lbs. to play Travis Bickle in Taxi Driver (1976).
A few years later, director Martin Scorsese shut down production of
Raging Bull
(1980) for four months so De Niro could pack on 60 lbs. to play an older Jake LaMotta.
Age: 75
Birthplace: Greenwich Village, New York City, New York, United States of America
see more on Robert De Niro
Jared Leto lost 28 lbs. to play a heroin addict in the 2000 film Requiem for a Dream.
He gained 67 lbs. to play Mark David Chapman, the man who killed John Lennon, in Chapter 27 (2007).
For Dallas Buyers Club (2013), he once again dropped weight for a role - this time 30 lbs. to play an AIDS-positive trans woman.
Age: 47
Birthplace: USA, Bossier City, Louisiana
see more on Jared Leto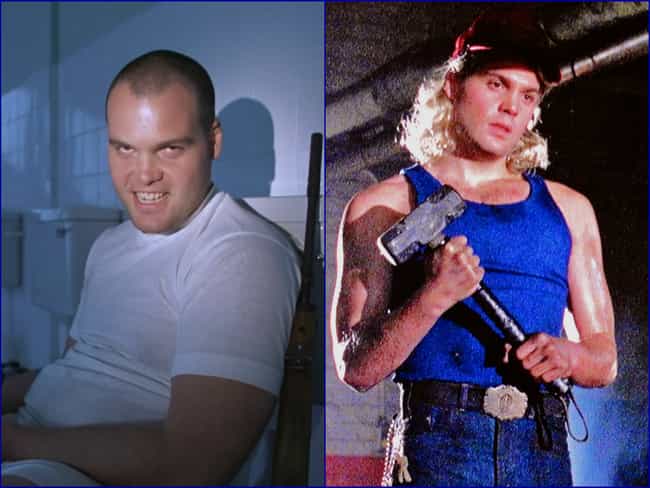 Vincent D'Onofrio put on 70 lbs. to play Pvt. Leonard "Gomer Pyle" Lawrence in Full Metal Jacket (1987), ultimately weighing in at 280 lbs.
The 6'4 actor lost all the extra weight in just 9 months, appearing as the buff garage owner "Thor" (actually "Dawson") in Adventures in Babysitting (1987).
The two movies were released in theaters only one week apart - June 26, 1987, and July 1, 1987, respectively.
Age: 59
Birthplace: New York City, New York, United States of America
see more on Vincent D'Onofrio