Unspeakable Times
The 13 Most Fascinating Unsolved Hollywood Deaths

A list of unsolved Hollywood homicides and show business crimes, along with the stories, theories and mysteries behind them. Hollywood is a place of glamour and intrigue; and it can be a dangerous place if you're famous, partying too hard, suffering from intense depression, or are caught up with the "wrong" crowd.
People in Los Angeles with power and money sometimes come to think that they're above the law, and often act accordingly.
And sometimes, the rich and famous will do anything - even kill - to protect their reputations and careers. There have been many murders in Hollywood, most of which have been solved. But there are some famous Hollywood crimes that remain complete mysteries, with an intriguing cast of suspects and multiple motives... but no answers. These are the thirteen most fascinating unsolved murders of actors, actresses, and celebrities.
Who was she?
43-year-old Natalie Wood was a successful actress, known for her roles in West Side Story and Rebel Without a Cause. Wood was married to actor Robert Wagner at the time of her death. The two had a long-term, tempestuous relationship, having divorced in 1957 and remarried in 1972.
The Case
On the morning of November 28, 1981, Wood's body was found floating in a Catalina Island cove. The night before, Wood had been on a nearby yacht with her husband, Robert Wagner, and their friend, actor Christopher Walken.
Theories
In the aftermath of her death, authorities concluded that Wood had gone at night to take a dinghy to the dock, and simply slipped into the water. However, Wood and Wagner were seen fighting the night she disappeared, possibly about her closeness to Walken. Wood also had a lifelong fear of water, making the idea of her taking a small boat alone, as Wagner contended, difficult to believe. The boat's captain, Dennis Davern, wrote in a 2010 book that he believed Wagner is responsible for Wood's death, and that Wagner didn't search diligently for Wood when she went missing.
Where the Case Stands Today
For 30 years, Natalie Wood was classified as a victim of accidental drowning. However, Wood's case was reopened by the LAPD in November 2011. Davern now says he lied to investigators during the original investigation. Police have recently said that neither Walken nor Wagner is a suspect in their new investigation.
Captain Says Wagner Responsible for Wood's Death
Was Natalie Wood's Death Foul Play?
Developments in Wood Investigation
Police Say Wagner Not a Suspect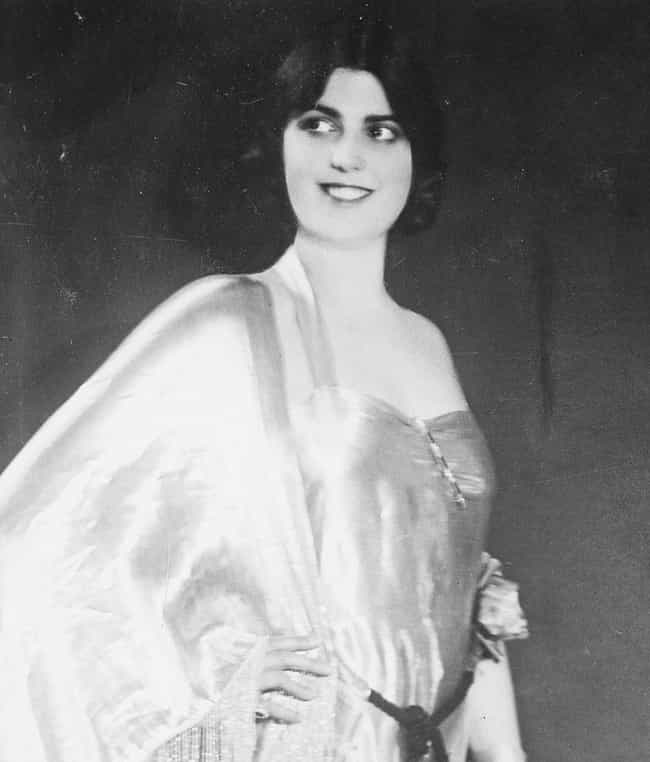 Who was she?
Virginia Rappe was a pretty, somewhat successful 1920s starlet who attended a Labor Day Weekend party, celebrating Roscoe "Fatty" Arbuckle's signing of a million-dollar contract with Paramount.
The Case
At the raging party, Rappe became ill in Arbuckle's hotel room, from alcohol - something that was confirmed by a doctor who was also in attendance at the party. Arbuckle found Rappe when he went to change clothes, and he and other guests were seen approaching her. Rappe continued to be ill at the hotel for three days before she was finally taken to a hospital. By that point it was too late for treatment. She died of peritonitis from a ruptured bladder.
Theories
Bambina Maude Delmont, another party attendee, led the charges against Arbuckle, saying Rappe had confided to her that "Roscoe hurt me." Tabloids leapt into the story, with one theory holding that Arbuckle raped Rappe, and his weight (over 300 pounds) caused injuries that led to her death. Another theory was that Arbuckle raped Rappe with a foreign object, resulting in fatal internal injuries for Rappe.
Where the Case Stands Today
Arbuckle was arrested and tried for Rappe's death. His first two trials for manslaughter ended in hung juries, but he was acquitted in his retrial. He received an apology from the jury due to the complete lack of evidence against him. Rappe may not have even been a victim of murder; instead she may have received an illegal abortion, which could have caused the peritonitis that killed her. Though Arbuckle was acquitted, he had been found guilty in the court of public opinion and could not find work for years following this scandal. He appeared in some comedy shorts in 1933, but his short-lived comeback ended when he died in his sleep of a heart attack.

About the Fatty Arbuckle Scandal
Crime Library: Fatty Arbuckle
Who was she?
Short was a 22-year-old who worked as a waitress while hoping to make it in Hollywood. She disappeared on January 9, 1947. A passerby discovered Short's mutilated body in a residential section of L.A. on January 14, 1947.
The Case
Short's corpse was cut in half, and her face had deep gashes. Marks on her wrists indicated she'd been tied up and possibly tortured. A lack of blood at the scene meant she had been killed elsewhere and dumped in the vacant lot where she was discovered. The attractive victim and gruesome murder garnered a lot of press attention. The press started calling Short the Black Dahlia (possibly a reference to Short's dark hair and the recent release of a film called The Blue Dahlia).
Theories
The police had a huge suspect pool that included all the men Short had dated and medical students at LA area colleges (who had the surgical knowledge needed to sever Short's body). One later theory is that Dr. Walter Bayley, who lived near the lot where the body was found and whose daughter was a friend of the Short family, was the killer. He died suffering from a brain disease that may have made him more violent and it was rumored he'd been blackmailed by a former mistress about some misdeed.
Where the Case Stands Today
At the time, the killer followed the case in the papers, even going so far as to mail the contents of Short's purse to an LA paper. The case has stayed in popular culture through the years, most notably with James Ellroy's novel The Black Dahlia, but no one has ever been arrested for the crime. Given the large suspect pool and the time that has passed, the murder may never be solved.
Wikipedia: Black Dahlia
Wikipedia: Black Dahlia Suspects
America's Most Wanted: Unknown Black Dahlia Killer
Crime Library: Black Dahlia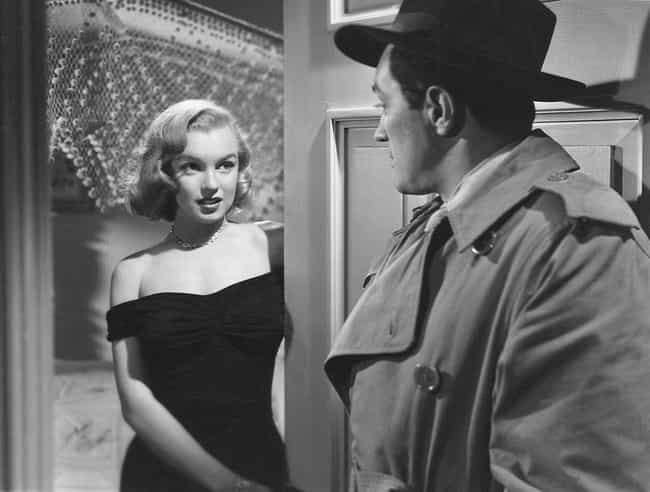 Who was she?
Monroe, born Norma Jeane Mortenson, was a famous actress, known for her roles in movies such as Some Like It Hot and for her relationships with powerful men of the day, from Arthur Miller to Joe DiMaggio to JFK.
The Case
On August 4, 1962, the 36-year-old Monroe died in her Brentwood home. Her housekeeper and psychiatrist discovered Monroe naked in bed with an empty bottle of sleeping pills nearby.
Theories
Before her death, Monroe had been hospitalized for psychiatric problems and was receiving long-term psychiatric care. Her death was ruled a probable suicide. But many believe Monroe was murdered, possibly to make sure she wouldn't talk about her liaisons with both JFK and his brother, Robert. Although Monroe's affair with JFK had been talked about in Hollywood for some time, her birthday serenade of the President in April 1962 made more people aware of the connection.
Where the Case Stands Today
Although rumors and speculation continue, there is no more definitive answer now about Monroe's death than in the 1960s.
Crime Library: Marilyn Monroe
On This Day: Monroe found dead