Total Nerd
Times Spider-Man Was Defeated In Over-The-Top Fashion

17.2k votes
4.1k voters
250.5k views
6 items
List Rules Vote up the most shocking things that have happened to Spider-Man.
There's a reason why Spider-Man is consistently Marvel's number one comic seller by a huge margin. The character of Peter Parker is so relatable and timeless that millions of people have looked up to him as a role model and inspiration for decades. If anyone can claim the title of "The Face" of Marvel comics, it would be Spider-Man. That doesn't mean things are all rainbows and butterflies for everyone's favorite webhead, though.
Perhaps more than any other Marvel character, Spider-Man has been through the wringer. He often faces challenges that leave him broken and questioning his worldview. With all that's happened to him, it's a wonder he's still the Friendly Neighborhood Spider-Man.
back to page 1
Spider-Man Vs. The Green Goblin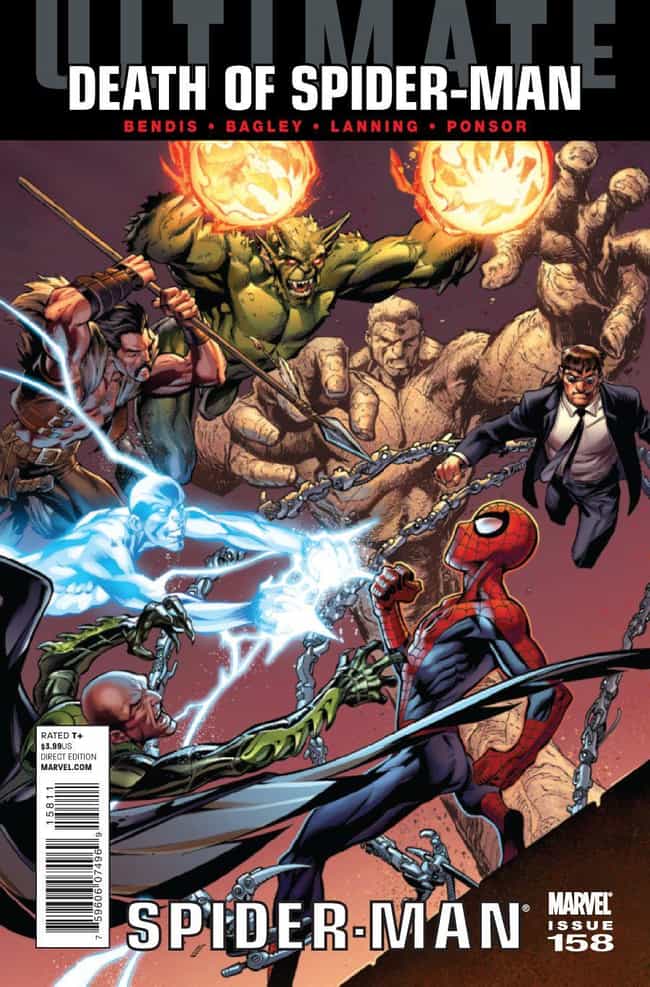 It doesn't matter what universe Peter Parker is in, things aren't going to go well for him. Ever. Existing outside the main continuity, the Ultimate Comics were able to take liberties with certain characters in an attempt to appeal to a modern audience. For Ultimate Spider-Man, this culminated in one storyline the main continuity could never follow through on: the end of Peter Parker. In the Death of Spider-Man series, one horrible thing after another leads to Spidey's demise.
After fighting Sandman, Vulture, and Electro, among others, the injured Spider-Man has to face his greatest enemy, The Green Goblin, in order to save Mary Jane and Aunt May. He succeeds, but pays the ultimate price.
Is this shocking?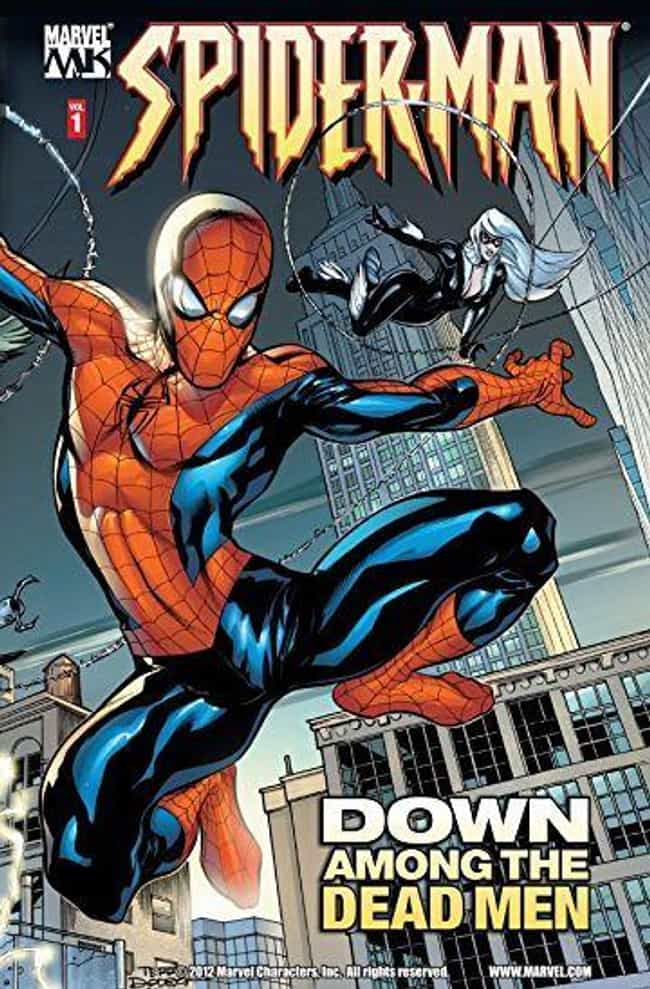 The Marvel Knights Spider-Man comic series was written with a more "mature" slant than previous Spider-Man titles. The story begins with Spider-Man locked in battle with the Green Goblin (as they are wont to do). After beating each other to a pulp, the Goblin is placed in jail. Peter thinks everything is starting to look up, but when he gets home he finds his beloved Aunt May has been kidnapped. Cue a city-wide search.
His hunt leads him to a man known as the Owl, who tells him that Electro and the Vulture kidnapped her. In a rage, Spider-Man finds the two and a massive fight breaks out. Spider-Man then learns that the Owl tricked him, and was only using him for his own needs. In that moment of realization, Electro is able to blast him off a skyscraper.

Is this shocking?