Bands/Musicians

The Most Hated Musicians in America

10.6k votes
1.9k voters
121.4k views
20 items
List Rules Artists that are widely hated in the U.S. Their number of detractors are almost as big as that of their devoted fan base.
Maybe they're not bad musicians; maybe not everybody in America hates them. One thing is for sure, if these artists decided to stop making music, very few people would be upset. This list acknowledges musical artists that are widely hated in America. For the record, these decisions aren't personal, but in a sense we can understand why most people hate them. One Direction? Check! Ke$ha? Gotcha! Nicki Minaj? Done! Justin Beiber? Of course! Some of these artists are widely talented and are on this list for their off stage antics. Others aren't, but are still widely popular. Fans can vote and add to see which artists is the most hated in the
United States
of America. And one more thing, when you do vote or add, please don't be biased (just because you may not like Rihanna doesn't mean the rest of America feels the same way).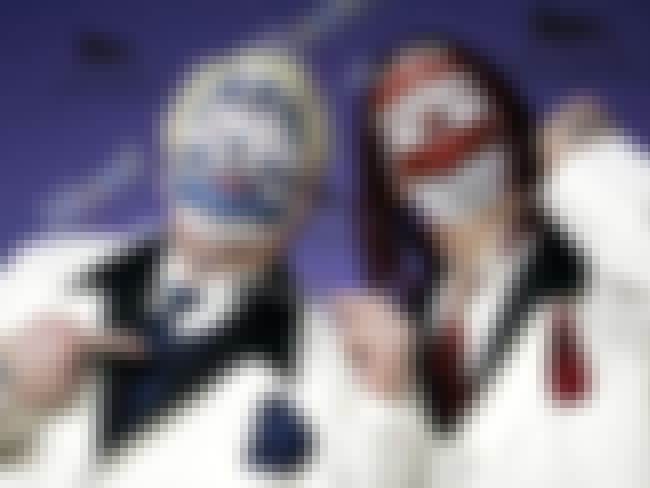 Why Their Loved
Uh, we're not sure why, but they are. They have certified gold and platinum records, and a devoted following called "The Juggalos".
Why We Hate Them

How can we put this, politely: THEIR MUSIC FUCKING SUCKS!! And even worse, are their devout Juggalos, now seen as a gang; there have been a countless number of murders and robberies by people that claim to be Juggalos.
Genres (Music): Hip hop music, Horrorcore, Gangsta rap, Rap rock, Comedy hip hop
Albums: A Carnival Christmas, The Wraith: Shangri-La, The Wraith: Hell's Pit, Forgotten Freshness Volumes 1 & 2, Carnival of Carnage, + more
Also Ranked
#56 on The Rappers with the Dirtiest Rhymes
#83 on The Greatest White Rappers of All Time

Do you hate them?
see more on Insane Clown Posse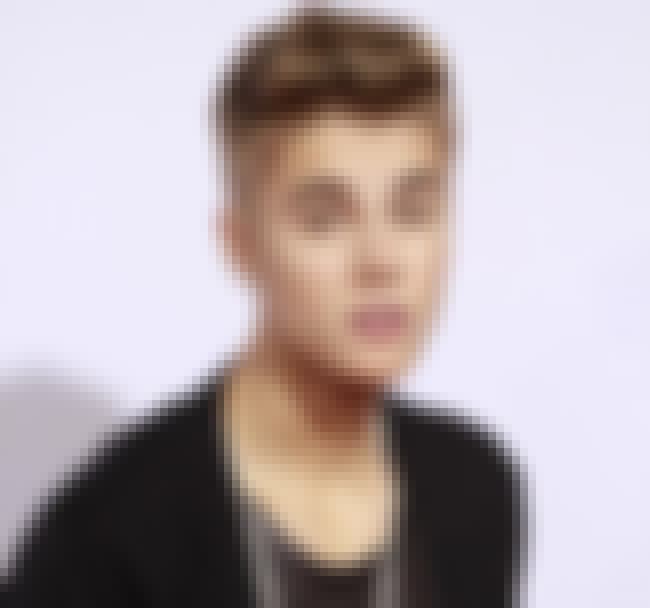 Why He's Loved?
The beloved teen heartthrob won hearts all over America, with his cute, humble, demeanor in the beginning of his career. Songs like "Never Say Never" made him a role model for kids everywhere, and tween girls couldn't control themselves. He seemed like a guy you could trust with your daughter. That was then...

Why We Hate Him
Before, it seemed as if people were just jealous of his success. Sure, his lack of singing ability and cheesy songs spawned a whole army of haters to go to war with the Beliebers, but his behavior off stage made it really hard for anyone to feel sorry for
him. His multiple attempts to come across as masculine--smoking weed, hanging out with "rappers", trying to grow a mustache--are laughable. Now, he just comes across as an arrogant little brat who has even managed to piss off former president Bill Clinton. And to make matters worse, two videos have surfaced of Biebs making racist remarks early in his career, so I guess he's been a douche for like...ever. Now, there's a petition out to have him deported (10,000 signatures and counting).
UPDATE:
After being roasted on Comedy Central, Justin seems to be geared towards a comeback. He came back strong on the charts with "Where Are U Now?", an EDM collaboration with Diplo and Skrillex.

(For more on why we hate the Biebs, checkout the Douchiest Things Justin Bieber Has Ever Done
)
Genres (Music): Pop music, Teen pop, Contemporary R&B, Dance music
Albums: One Time, Baby, My World, Under the Mistletoe, As Long as You Love Me, + more
Also Ranked
#32 on The Best Current Pop Groups/Singers
#84 on The Druggiest Rock Stars of All Time
#80 on The Hottest Men Of 2018, Ranked
#67 on Who Is America's Boyfriend in 2018?

Do you hate them?
see more on Justin Bieber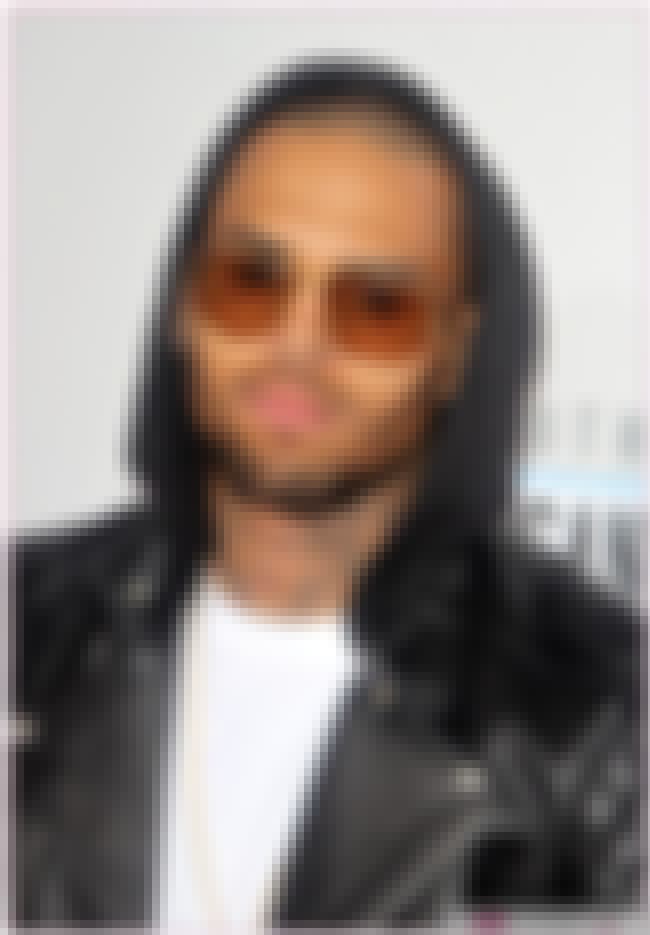 Why He's Loved
A teen-pop sensation right out the gate, C-Breezy won the hearts of millions of girls everywhere, and drew comparisons to Michael Jackson and Usher for his impeccable dancing, boyish charm, and flawless smile.

Why We Hate Him
Like the Biebs, Breezy's thin vocal abilities earned him a small batch of naysayers, but he was still one of the biggest pop sensations of his time. Then one horrible incident with Rihanna later, he is still a target of comedic satire and ridicule. While his music manages to shift the focus for one minute, he can't stay out of the tabloids the next. Whether it be for his graffiti, his rocky love life or for throwing down with Drake, Frank Ocean, a photo bomber, or even a mirror.
UPDATE:
Chris' personal life is still in limbo. After ending his probation for that incident in 2009, he fathered a child, and is in a custody battle with the mother of that child. But still his music still warrants a countless number of hits, and his fans--unlike these hoes--have been very loyal.
Genres (Music): Urban contemporary, Hip hop music, Pop music, Dance-pop, Contemporary R&B, + more
Albums: Exclusive, F.A.M.E., Run It!, In My Zone, Graffiti, + more
Also Ranked
#79 on Who Is America's Boyfriend in 2018?
#68 on The Greatest R&B Artists and Bands of All Time
#5 on Celebrities You Would Not Want as a Stepdad
#35 on Hip Hop Stars You Most Wish You Could Sound Like

Do you hate them?
see more on Chris Brown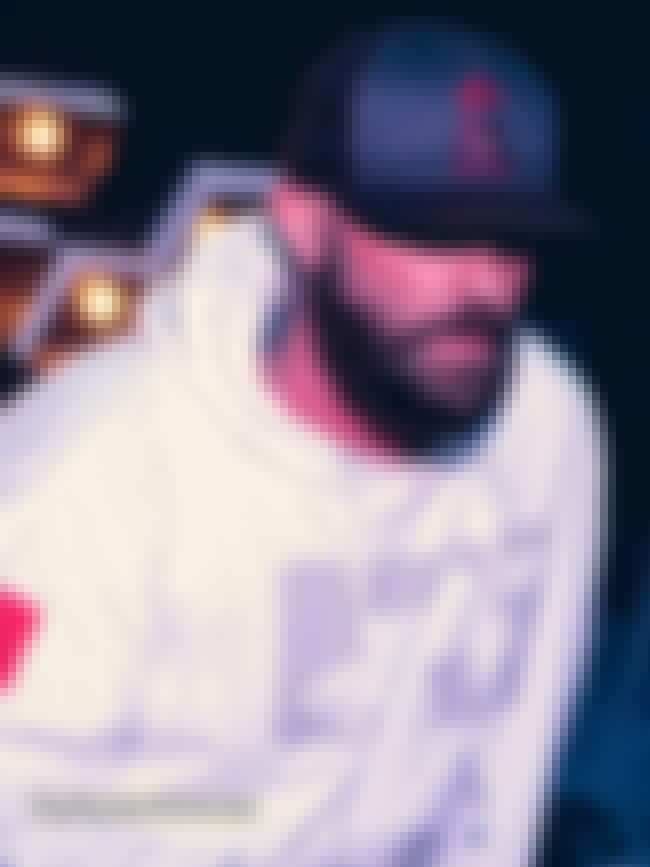 Why Their Loved
After Korn, Limp Bizkit were seen as the champions of the nu-metal movement of the late '90s, early '00s. Fred Durst was an even bigger celebrity, thanks to his in-your-face attitude and rapping.
Why We Hate Them/Him

For many people, their music is waned and uninspiring. Durst in particular, has been called a "poser", and has an extremely obnoxious personality. He also has claimed to have slept with both Britney and Christina, with both pop princesses denying it profusely. Can you blame them?
Genres (Music): Nu metal, Rap rock, Rapcore, Heavy metal, Rap metal, + more
Albums: Significant Other, Chocolate Starfish and the Hot Dog Flavored Water, Three Dollar Bill, Yall$, Gold Cobra, + more
Also Ranked
#15 on The Best Rappers Named After Foods

Do you hate them?
see more on Limp Bizkit