Food
The Most Historic Bar In Every US State

Updated July 24, 2019
85.1k views
50 items
Alcohol has an intriguing legacy in the United States, from the earliest days of the revolution to frontier times to Prohibition and beyond. As with any nation, some of the earliest structures built in America were bars and taverns - which often shared walls and ceilings with other rudimentary mainstays, namely brothels and inns.
When it comes to determining the best historical bars in every state, it's not merely the oldest taverns that make the cut. History has layers, and some younger establishments make up for lost time with outlandish reputations. This roundup of the most historic bars in the United States covers it all, from oldest to rowdiest to most creative.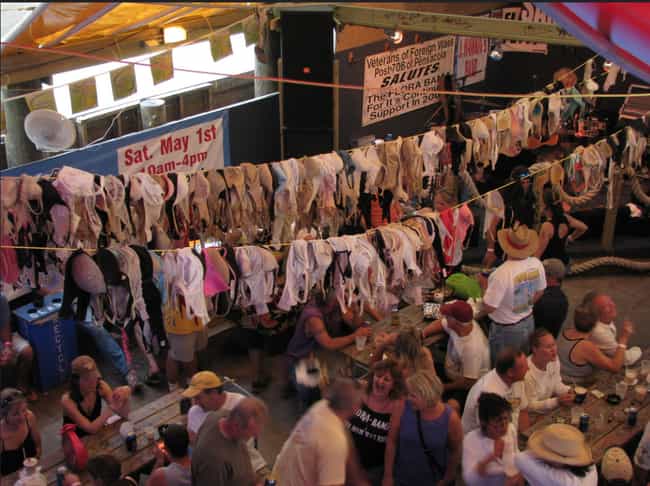 Immortalized in song and story alike, the Flora-Bama Lounge boasts celebrity fans ranging from Jimmy Buffett to John Grisham.
Founded in 1964, this raucous, lovable bar is technically in Florida. The bridge linking Orange Beach, AL, to Perdido Key, FL, marked the state line, as well as where gambling and drinking were and weren't legal. Its creation was a sly tip of the hat to Alabama's dry laws.
Today, the Flora-Bama rages on in its unapologetically brash, albeit lovable manner. The annual interstate mullet toss is a must-see, in which contestants take turns flinging dead fish across the state line.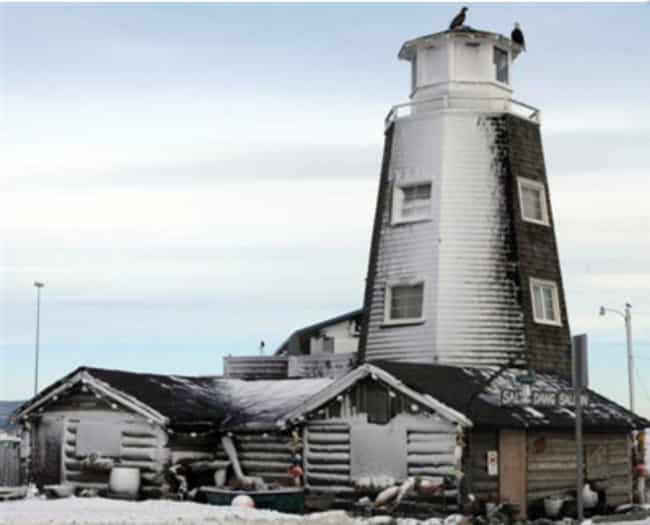 Alaska - Salty Dawg Saloon
Alaska is the largest US state with one of the smallest populations - a prime combination for legendary watering holes. One of the most famous of these is the Salty Dawg Saloon, located in Homer.
Built in 1897, the early log cabin served as a post office, railroad station, grocery store, and coal mining office. In the 1950s, it made its final transition into a bar. Today, patrons can enjoy a cozy pint while taking in the generations of stories the saloon has to tell.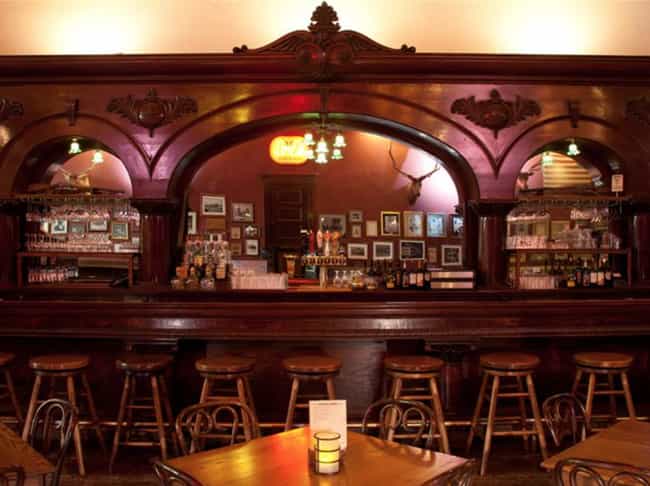 Just because something is the oldest doesn't mean it's the most interesting historically. However, this is not the case at Prescott's Palace Saloon, where early guests included Wyatt Earp, Virgil Earp, and Doc Holliday.
With doors opening in the late 1800s, the Palace is allegedly Arizona's oldest bar. Today, guests can still relish markers of the past: bullet holes in the ceiling, a smoking area out back, and drinks at the stately wooden bar.
In 1900, a fire swept through Prescott, taking most of the town with it. However, patrons at the Palace joined together to hoist the wooden bar out of the saloon and across the street where, once safe from the flames, they reportedly continued drinking.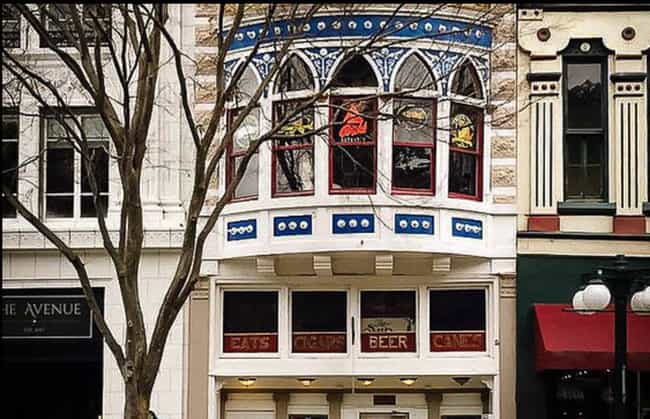 Hot Springs, AR, is home to the Ohio Club, the state's oldest bar; it opened in 1905. A speakeasy during Prohibition, the bar was also an infamous gangster hangout, harboring the likes of Al Capone, Bugsy Siegel, Bugs Moran, and Lucky Luciano.
The establishment has a vibrant musical history as well, and still hosts live music seven nights a week.