Weird History
The Most Historic Restaurant In Every State

Though the word "restaurant" doesn't appear in US texts until 1824, the nation has a rich history of serving incredible food at long-standing establishments. Those wishing to experience the culinary roots of America can grab a bite at the oldest restaurants in the country.
Sitting in the same halls that pioneers, soldiers, and settlers did to enjoy a hearty meal can be a thrilling experience for any history nut. If this sounds like your kinda thing, we've compiled a culinary roadmap of the most historical restaurants in all 50 states. The stories of how these eateries endured throughout the years is bound to bring inspiration and hunger in equal amounts. Happy dining!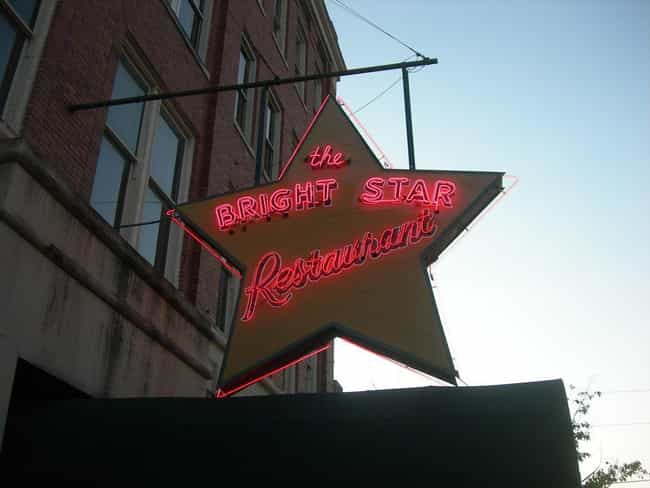 Alabama - The Bright Star
When the Bright Star restaurant first opened its doors in 1907, it was a tiny café with only 25 seats around its horseshoe-shaped bar. Over the next several years, its growth and popularity led it to relocate three times before landing at its present location in 1914.
Much of the décor from the Bright Star's original design remains, including the hand-painted murals, mirrored walls, and antique ceiling fans. But what's truly given this landmark its longevity is the scrumptious food it offers.
Guests can feast on Greek-style beef tenderloin and snapper, or Southern favorites like broiled seafood platters, lobster and crabmeat au gratin, and hearty seafood gumbo.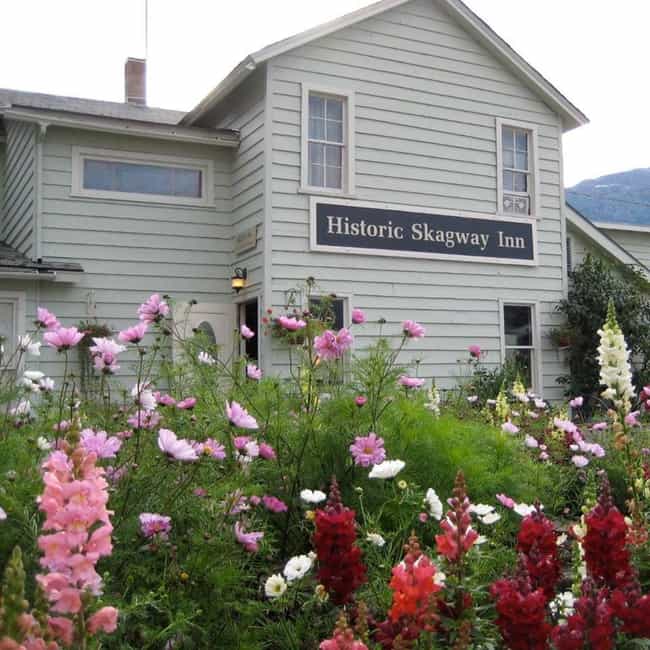 Alaska - The Historic Skagway Inn
The Historic Skagway Inn has served many purposes since its creation in 1897. It has been a tavern for prospectors in the Gold Rush, a brothel, a boarding house, a family residence, and a frontier inn. Today, it not only offers comfortable accommodations as a bed-and-breakfast but also good eating at Olivia's restaurant.
Located in the historic district of the Klondike Gold Rush National Park, the Skagway Inn features sumptuous, locally sourced king crab legs, fish and chips, and halibut cakes. Enjoy a plate of caribou medallions as you take in over 100 years of rich history.
The district offers a local history tour that includes the inn as well as hors d'oeuvres and a drink-making workshop.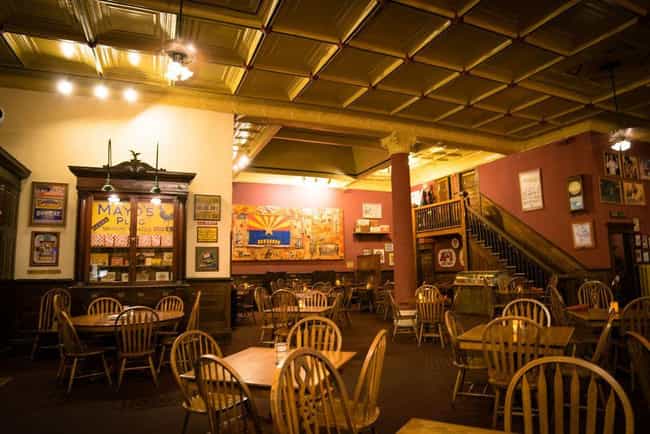 Arizona - The Palace Restaurant And Saloon
Ever wanted to grab a drink and a meal where the likes of Virgil and Wyatt Earp once hung out? The Palace Restaurant and Saloon in Prescott, Arizona, still maintains the antique bar where Doc Holliday and his peers once drank and shared their stories.
As one of the many saloons on "Whiskey Row," the Palace stood out amongst its competitors as a central location for political races, mineral claims sales, and cattle spreads. Since its opening in the 1870s, this location has seen its fair share of wild times; Doc Holliday may have even won $10,000 over a game of poker within its walls.
The Palace was so well-loved in its time that, during a 1900 fire, patrons banded together and carried the original Brunswick bar out of harm's way. You can order a steak and whiskey alongside that very same bar today.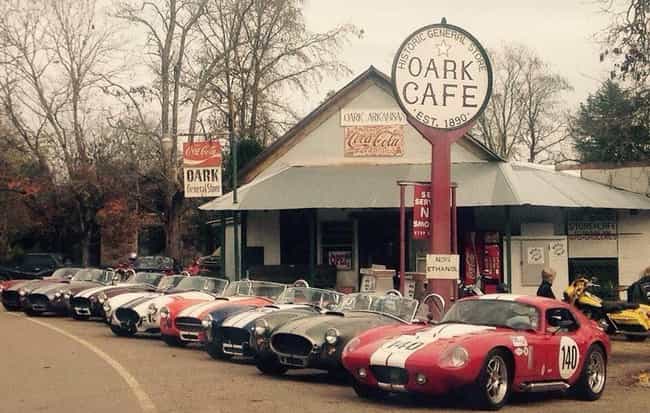 Arkansas - Oark General Store
Located in northern Johnson County near the gorgeous Ozark highways, the Oark General Store has been a reliable place to get a good hot meal and much-needed supplies since 1890. This is the oldest continually operated store in all of Arkansas and still retains much of its old-world charm.
Oark's proximity to such natural wonders as the Mulberry River and the wild national forests makes it an ideal spot to stop and get a bite before or after a day of adventuring in the wilderness. American comfort food - thick cheeseburgers, BLT sandwiches, pie with ice cream - are all available alongside a general store and gas station.