Hbo Shows

The Most Important Episodes Of 'True Blood'

429 votes
76 voters
2.9k views
15 items
List Rules Vote up the episodes that mattered the most to the series overall.
When it comes to True Blood episodes you can't miss, there a number of dramatic, grisly, raunchy, table-turning moments that are hard to forget. True Blood is one of the most beloved vampire TV shows inspired by a book series, likely because its story includes everything from love triangles to antiheroes to magic, gore, and a lot of betrayal. The best episodes of True Blood often showcase Sookie, Bill, and Eric having it out while other notable series regulars wrestle with their own dramatic plot twists.
Since True Blood is seven seasons long and plays like a made-for-adults vampire drama, it is one of the best TV shows to binge. The most important episodes of True Blood stuck with fans years after the series ended in 2014. Whether we are talking about the introduction of Jessica Hamby, or Sookie discovering her surprising ancestry, these moments in the show offer valuable plot information. From "Strange Love" to "Thank You," these are the most significant episodes of True Blood.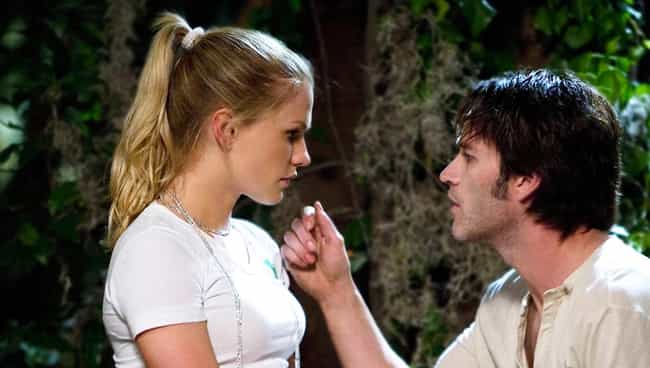 True Blood's pilot episode welcomes viewers to Bon Temps, Louisiana, and a world in which vampires have recently decided to admit they've been living among the general population. Alan Ball, the show's creator, tackled the maiden episode of the series himself as both its writer and director.
We are introduced to 25-year-old Sookie Stackhouse, a lowly waitress who also happens to be an accidental mindreader. The episode also introduces a number of series regulars, including Sookie's brother Jason, her best friend Tara, and her shape-shifter boss Sam, who may or may not be wildly in love with her.
Of course, what really steals the show is the steamy chemistry between Sookie and a mysterious vampire named Bill Compton. Once Sookie and her future vampire beau meet, fans of the book can rest assured that the story is in good hands.

Was this an important episode?
see more on Strange Love
Me and the Devil (Season 4, Episode 5)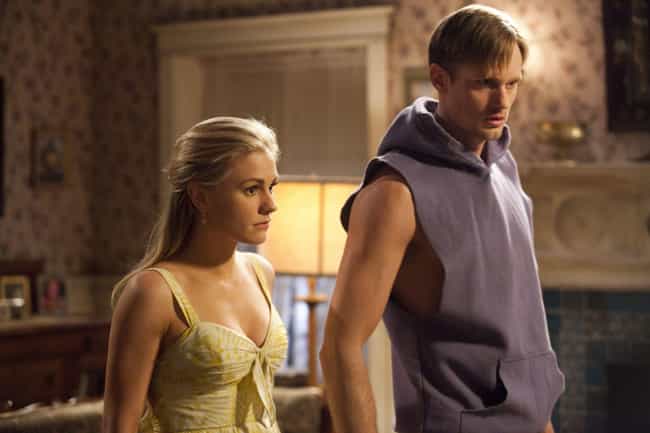 In this episode, both the audience and Sookie get to see the softer side of Eric. After he loses his memory, Sookie agrees to take care of him and finds his new vulnerability really adorable. Since his ego disappeared with his memory, the two bond and Sookie finally admits that she really likes him.
Bill agrees to help Pam track down a witch who cast a spell that deformed Pam's face and only finds out toward the end of the episode that Eric is shacked up with Sookie. By this time, it's too late and even Bill can't get between the two.

Was this an important episode?
I Will Rise Up (Season 2, Episode 9)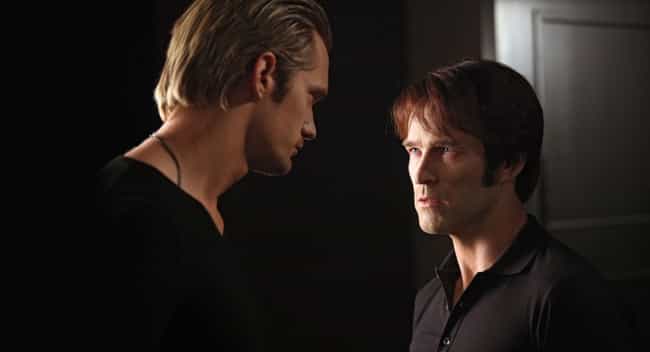 After getting hurt while protecting Sookie, Viking vampire Eric convinces her that he really needs her to take one for the team and suck some silver shrapnel out of his wounds. Sookie complies, only to find out it was a ploy to get her to drink from him. Having done so, Sookie now experiences an incredible bond with Eric that manifests itself in the form of desire.
When Eric's maker, a 2,000-year-old vampire named Godric, resigns his post over a security breach and ends his life, Eric experiences a profound emotional breakdown that causes him to weep in a way in we've never seen him do before.
Was this an important episode?
I Smell A Rat (Season 3, Episode 10)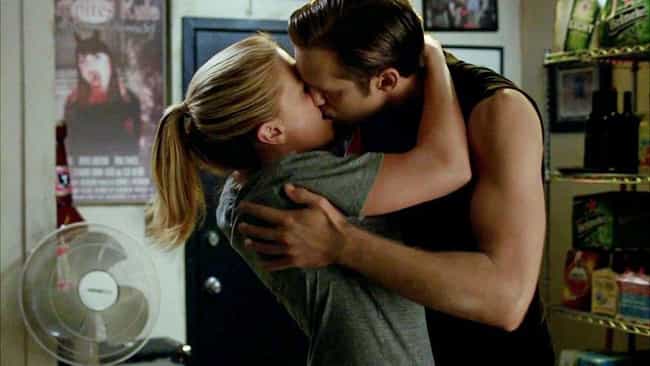 Fans of Sookie and Eric's relationship, collectively known as "Sooric," will remember this episode as the one in which the pair shared their first kiss. It's also the one where Bill finally explains Sookie's powers to her, revealing that she is part faerie. Apparently, this explains why she is so intoxicating to vampires, and also explains why Bill can withstand sunlight after drinking from her.
Towards the end of the episode, Pam urges Eric to turn Sookie over to Russell Edgington in order to save himself. The episode ends with Eric taking Sookie for a trip down to the basement, where he places her in a neck shackle.

Was this an important episode?