Weird History
The Least Accurate Movies About Historical Royals
Updated December 3, 2019
11.8k views
13 items
What are the most inaccurate movies about royals? Whether depicting love affairs that never happened or covering up unsavory politics, the royal biopics on this list don't tell the full - or even the real - story about kings and queens in history.
Historians evaluate the accuracy of films in two ways: by policing the nitty-gritty historical facts that the movie depicts, and by analyzing the overall truth that the film is communicating about a person, event, or era. Historical facts often get manipulated for the sake of narrative necessity. Worse, many films are inaccurate by omission, since they leave out crucial facts that might shape how a royal is remembered. In these cases, royal biopics completely misrepresent the past.
From Shakespeare's plays to Hollywood biopics, the lives of royals throughout history have always made for compelling drama. But good movies are rarely good history lessons.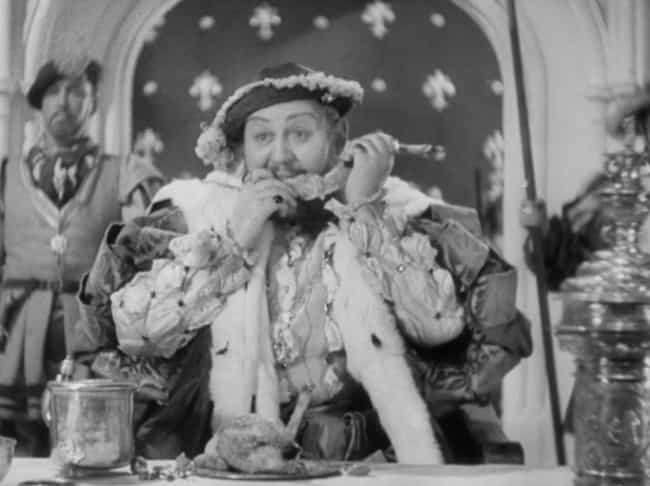 What It Gets Wrong: This film emphasizes the titillating bits of Henry VIII's chaotic personal life while ignoring some of the most significant developments in English history, like the English Reformation. It also incorrectly depicts Henry as an uncouth glutton. By contrast, Henry VIII's court was celebrated for what an ambassador from Venice described as "elegant manners."
Its depiction of Anne of Cleves, Henry's fourth wife, is especially misguided. The film portrays her as actively trying to get out of the marriage, a representation that basically absolves the real Henry of his role in divorcing Anne. In actuality, he rejected her in part because he didn't find her attractive.
Where It's Surprisingly Accurate: By centering on the king's private life, the film acknowledges that Tudor power was often negotiated through personal interactions. In other words, the personal was political.
Actors: Charles Laughton, Merle Oberon, Elsa Lanchester, Robert Donat, Miles Mander, + more
Released: 1933
Directed by: Alexander Korda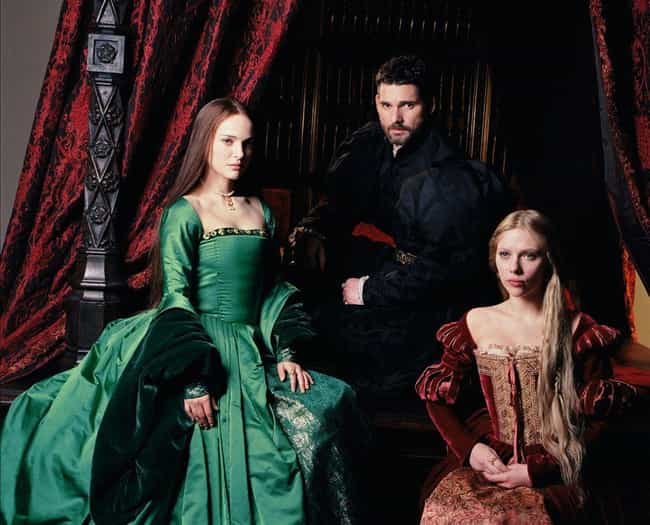 What It Gets Wrong: The star-studded film is based on a novel by Philippa Gregory. Both the novel and the adaptation wrongly take politically motivated allegations and rumors from the Tudor court as historical fact.
Riffing off a probably false allegation that Anne had relations with her brother George, for example, the film depicts her trying to convince him to impregnate her.
Where It's Surprisingly Accurate: Mary Boleyn really was one of Henry VIII's mistresses before he took her younger and more famous sister Anne as his second wife.
Actors: Scarlett Johansson, Natalie Portman, Benedict Cumberbatch, Eric Bana, Andrew Garfield, + more
Released: 2008
Directed by: Justin Chadwick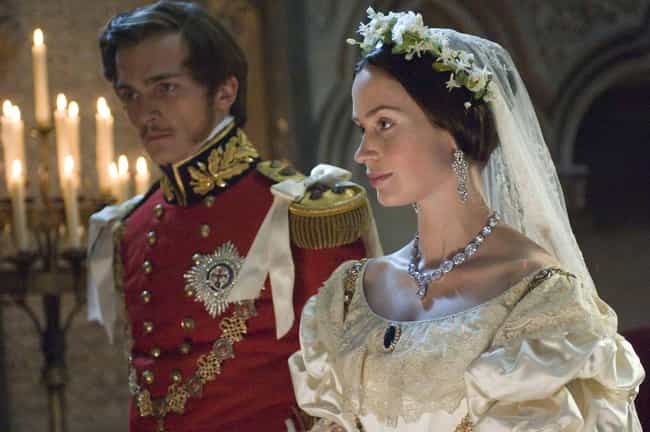 What It Gets Wrong: This period film - which features a royal cameo - is a sympathetic look at Queen Victoria as a young woman and her budding romance with Prince Albert. But one of the most dramatic scenes in the movie never happened in real life.
In the film, Albert proves his devotion to Victoria by selflessly throwing himself in front of a bullet meant for her. While there were several attempts on Queen Victoria's life throughout her reign, Albert never acted as a human shield for her.
Where It's Surprisingly Accurate: As shown in the film, the so-called "Kensington System" - rules and regulations about what Victoria could do - limited the young princess's freedoms in Kensington Palace, her childhood home. The film also depicts the tensions that defined the first years of her reign, including the political fallout surrounding her close relationship with Prime Minister Lord Melbourne and his Whig party.
As in the movie, Queen Victoria really was deeply in love with Prince Albert, even if they had marital problems just like any other couple.
Actors: Emily Blunt, Mark Strong, Paul Bettany, Jim Broadbent, Miranda Richardson, + more
Released: 2009
Directed by: Jean-Marc Vallée
What It Gets Wrong: At the film's climax, Queen Mary of Scotland secretly meets her cousin and political rival Queen Elizabeth of England. Though it's a richly conceived scene, there's one problem: It never happened. Mary and Elizabeth exchanged letters, but they never actually met.
The film has also received criticism for giving Mary a Scottish accent. She grew up in France and probably had a French accent.
Where It's Surprisingly Accurate: Though the Catholic Queen Mary largely accepted Scotland's Protestantism in the wake of the Scottish Reformation, firebrand theologian John Knox nonetheless butted heads with her. Lord Darnley was a terrible husband and had a hand in the slaying of David Rizzio, Mary's secretary and friend.
Director Josie Rourke's decision to cast ethnically diverse actors in the film also highlights the indisputable fact that Stuart Scotland and Tudor England weren't exclusively white.
Actors: Saoirse Ronan, Margot Robbie, David Tennant, Jack Lowden, Martin Compston, + more
Released: 2018
Directed by: Josie Rourke