Culture
The 12 Most Infamous Open Secrets in Hollywood

Hollywood is a town built on artifice; a place where everything you see is not what it seems. Is it any wonder that the city's unofficial motto is "fake it till you make it?" The entertainment industry secrets that float around Los Angeles are so thick that during pilot season you have to wear a face mask to keep yourself from hearing about which producers are sleeping with which hopeful young starlets and who's addicted to what. Some open secrets in Hollywood are too big to ignore, so rather than look the other way, most people simply pretend like the insane thing that's happening isn't real; or like it was something they imagined. In an age when there's so much happening and everything feels ephemeral it's never been easier to hide your secrets in plain sight.
It shouldn't come as a surprise that most of these Hollywood open secrets are about mega stars in the entertainment industry who have managed to cultivate a godlike air around themselves. Some of them are as simple as who's
secretly gay
, or who's in an open marriage, but the most salacious stories that everyone ignores are more existential. They deal with things that everyone in Hollywood knows but can't seem to bring themselves to talk about. And even if they are discussed, whatever webpage they were posted on sweeps them up in the detritus of the news cycle. So take a moment now and check out the most infamous open secrets in Hollywood.
Many Have Claimed That Child Abuse Is Rampant in Hollywood
Stories of child abuse and molestation in Hollywood have been slowly coming out since the late '80s, but it wasn't until 2015 when Amy Berg's documentary An Open Secret was released that people finally started paying attention to the rumors of children being passed around like currency at Hollywood parties. And as if that weren't enough, both Corey Feldman and Elijah Wood have commented on the sexual misconduct that's rampant in the city of angels.
Elijah Wood
diplomatically told

Vanity Fair
, "If you can imagine it, it's probably happened." While Feldman
was more upfront
. "Ask anybody in our group of kids at that time: [Hollywood Execs] were passing us back and forth to each other."
Everyone in Hollywood Is Physically Altered in One Way or Another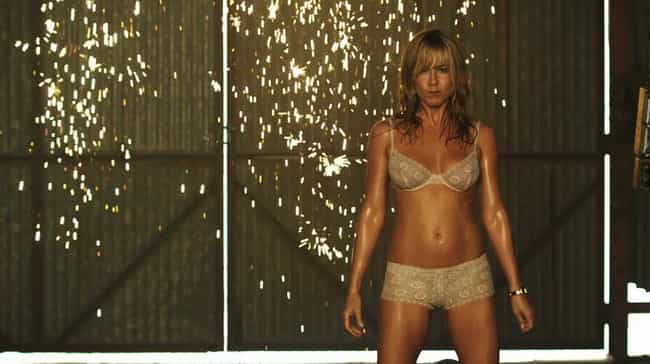 Bummer, right? As much as the normies in the flyover states want to believe that the men and women of Hollywood are naturally beautiful and toned, none of that is true. And while a lot of older stars are content with plastic surgery, the real way to cheat the ravages of time is with something called "beauty work," a digital procedure where people touch up photos, videos, and any other digital thumbprint that a star might have.
The procedure makes them look perfectly fit in every way. In 2014, beauty work pioneer Claus Hansen told
Mashable
, "Nobody looks like what you see on TV and in the movies.
Everybody is altered
."
Tom Cruise Auditions His Girlfriends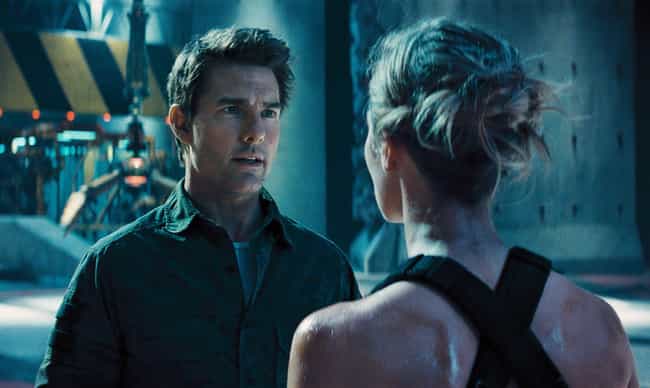 On one hand, this isn't really a shock because how else is the most famous person on the planet supposed to meet someone, Tinder? Does he have an OK Cupid profile? It's doubtful. But the other side of the story is the emotional pain that his "dates" are put through, not to mention the overall weirdness of the situation.
Former Scientologist Cathy Schenkelberg
told the

Huffington Post
about her girlfriend audition. "I didn't know I was being auditioned [to be Cruise's girlfriend], so I was being asked on camera, 'Where are you from? What [Scientology] level are you on?' Then, 'What do you think of Tom Cruise?' I thought I was auditioning for a training course, so when he asked about Tom Cruise, I said, 'I can't stand him, I think he's a narcissistic baby!'" Oops!
When Schenkelberg left the audition, she realized that things may not have been as she thought they were. "When I left the room, there was another actress outside and she asked, 'How did you do? I said, 'What do you mean?' She said, 'Well, that's an audition to be Tom Cruise's girlfriend,' and I said, 'I don't think I got the gig.'"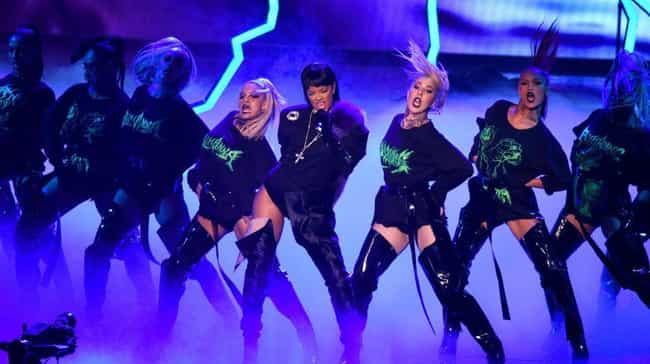 Katy Perry lip syncs. Beyonce lip syncs. And if the Chainsmokers are to be believed, everyone at the VMAs in 2016 lip synced. Depending on who you are, this is kind of a big deal. How are young fans supposed to react when it turns out that their idols are so worried about being absolutely perfect that they won't even allow one minor vocal flaw during a performance?
In the early '90s, when grunge was king, lip syncing was a HUGE deal. But now that we know everyone pretends to sing while they're on stage we simply pretend it doesn't happen. For shame!