True Stories
Inspirational Stories of Humans Who Advocate for Dogs

433 votes
102 voters
6.1k views
17 items
List Rules Upvote the puppy pals and dog advocates you think are doing the best work to help canines of all kinds.
Everyone loves a good rescue story. We sit on the edge of our seats in the movie theaters, watch the dramatic stories play out on the evening news stations, and cheer when the person in peril is thrown a life preserver in rough seas or swept out of the clutches of their evil captor by a hot, stout-hearted hero. Despite all of this, the real-life rescues that tend touch us the most are usually the ones that involve those that have been best friends to humans but don't have a voice of their own: dogs.
There are very few tales as inspirational as a good dog rescue story, so it makes sense that some of the most inspirational people are dog lovers. Dogs have been rescuing humans from depression, despair and danger since the beginning of time and these uplifting individuals have gone to great efforts to return that favor.
Some are advocates of no-kill shelters, spokespersons for dog adoptions, run non-profits, or some perform heroic and perilous rescue missions. Some you may know immediately and others you may not be aware of, but should if you're a fan of four legged furballs. Read their stories and vote up the dog lovers that you find most inspirational.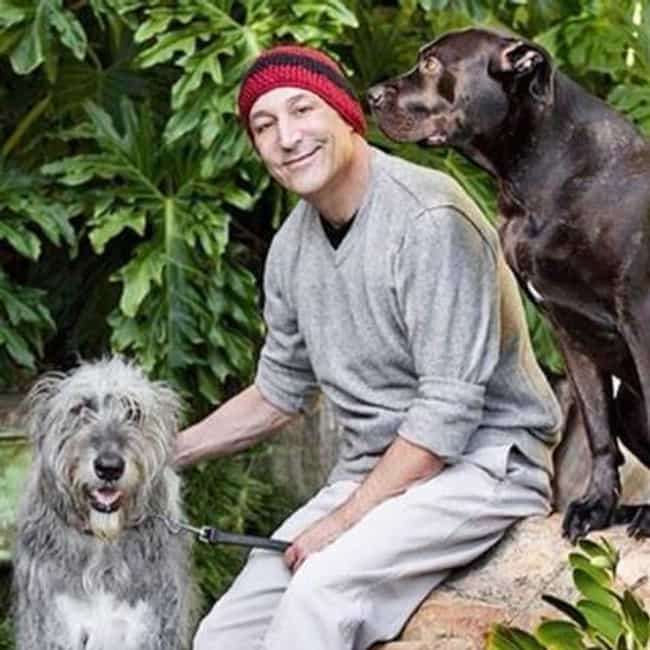 Television writer-producer and The Simpsons co-creator Sam Simon has become known for his philanthropy since leaving the iconic animated series in 1993. He established the Sam Simon Foundation which rescues dogs from kill shelters and trains them as companions for the deaf, chronically ill, and veterans returning from combat. The Foundation also provides a free mobile spay and neutering service for low-income pet owners and free operations for sick and in-need dogs.
When diagnosed with terminal colon cancer in 2012, Simon vowed to give away all of his assets to helping animals through his foundation. He passed away on March 9, 2015 and his $100 million fortune will generously be donated to the causes of animal rights and veteran services.
Source:
The Wrap

Agree or disagree?
If you are a dog lover, and you don't know who Eldad Hagar is... get educated. Hagar is the Founder of Hope For Paws Animal Rescue Organization and his miraculous YouTube rescue videos are, without a shred of doubt, some of the most inspirational clips most people who love pets will ever see.
As a young boy, Hagar developed an affinity for animals, and learned the art of patience and capture. Most dogs out on the streets have had bad lives and are living without hope or trust. They have become weary of humans and of being caught to possibly face cruelty. Hagar has a way of breaking down these barriers between humans and animals and does daring, challenging rescues on a daily basis, recording them to show people what animal neglect looks like... but also what the joy of rescue is about. He then provides medical treatment, training, and finds homes for all of these animals. Hagar's amazing rescues and Hope For Paws have been featured the
Ellen DeGeneres Show
and
Anderson Cooper Live
.

Agree or disagree?
Gill Dalley of Soi Dog Foundation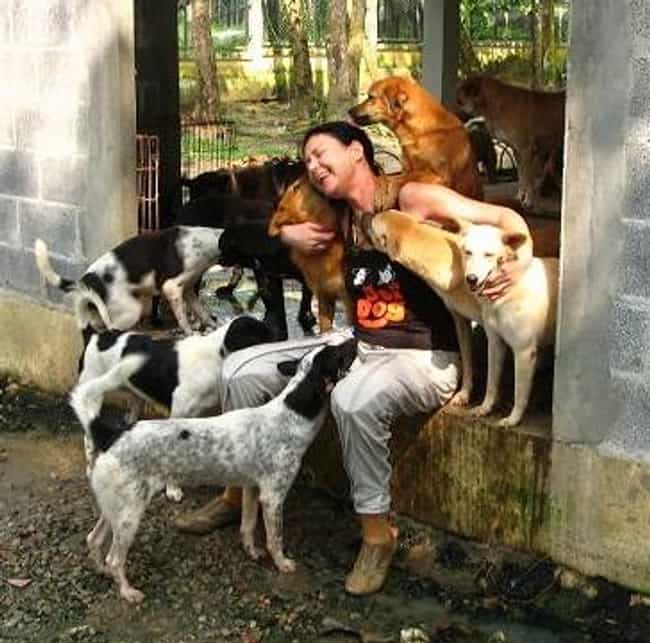 Gill Dalley would be an inspiration no matter what she did. Along with her husband John, she established Phuket's Soi Dog Foundation in 2003, which aids and saves street dogs inThailand. Dogs there often fall victim to the meat trade. In 2004, when Dalley was attempting to tranquilize and capture a sick stray, she waded into a flooded field to carry it to safety and developed septicemia from the tainted waters. This lead to the loss of both of her legs, but she rebounded and, only a short time later, was back at rescue, 7 days a week, 14 hours a day, 365 days a year.
The Dalleys have spayed or neutered over 71,000 dogs and house over 400 animals in their shelter at any given time. The intention is to home all of these dogs, and they do... all over the world with people who understand the horrors of the dog meat trade.
In 2009, Gill became the first non-Asian to be awarded the Asian of the Year Award for her intense and selfless work.
She has also been honored
as the first Asia Pacific Canine hero, an award established in 2011.

Agree or disagree?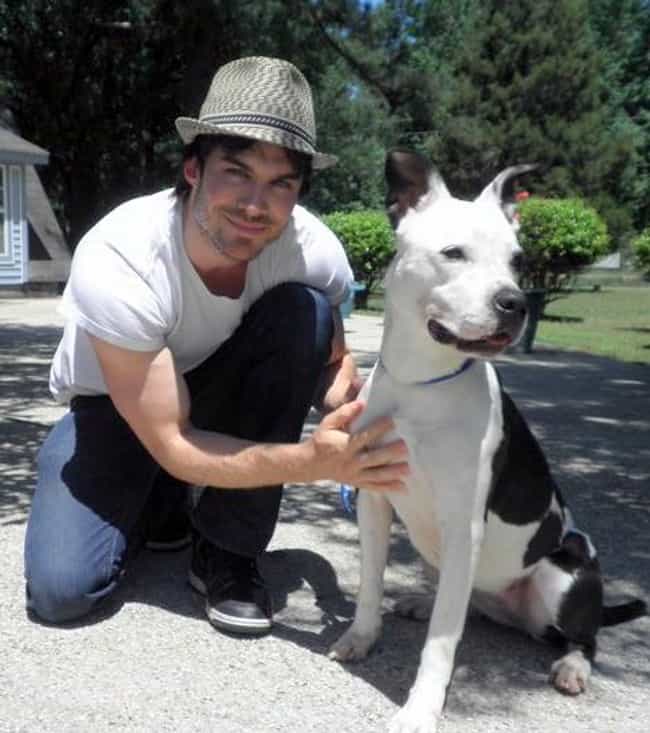 The only thing better than a gorgeous man is a gorgeous man who loves dogs, and that is exactly what Ian Somerhalder is. The star of The Vampire Diaries created the Ian Somerhalder Foundation, which exists to support environmental awareness and save sentient beings from perilous situations through the art of compassion.
ISF built an animal sanctuary, gives Medical Emergency Grants to pets in need, and promotes awareness of no-kill sheltering, spay and neuter, overpopulation, rescue, and anti-cruelty.
Of course, Somerhalder has dogs of his own: he rescued a pregnant stray female pit bull mix (which he named
Nietzsche) from a busy street and was hands-on through the birth of her 8 puppies.

Agree or disagree?